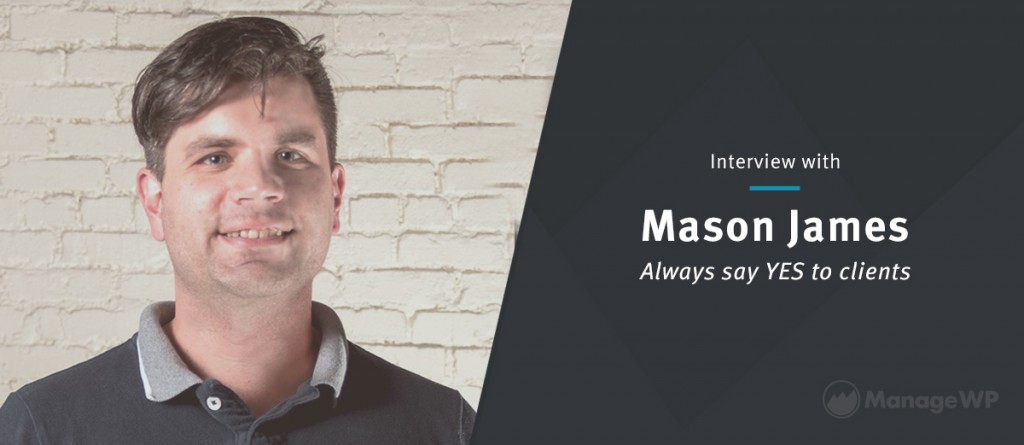 Most of you will know him as Mason James, CEO of Valet, but I know him as the guy who loves Serbian food, especially when it comes to our meat specialities like the Pljeskavica. We had the pleasure of having Mason stay with us in Belgrade, and speak at WordCamp Belgrade at the weekend. On a particularly warm Tuesday, Mason, my colleague Nemanja and myself sat down in our library for a chat. I found out that as a classically trained pianist Mason used to spend his days playing the piano, as a successful business owner he now spends his days curled up underneath his piano when things get a bit too much. I was eager to find out how he manages to maintain a business, where it all began and what are the core values he believes in, as well as his two cents on how to transition from a WordPress professional to a business owner.
I read your article regarding Website Maintenance. Valet does more that maintain websites for their clients. Can you tell us a bit more about this?
The idea behind maintenance is to "eeeeek" the last bits out of something. That's not what we do, our focus is on business growth, performance and effectiveness. If you think about it, having backups of your website and everything up to date is actually helping you reach your business goals, and it leads to more conversions. We are there to offer ongoing support, so that together with the clients we can grow their business.
You were running the support team for WPMU DEV for quite a while, did that prepare you well for Valet? What did you learn and what are you doing differently with Valet?
That was a time of a lot of firsts for me, it was great, I was learning something new everyday. There was a continual waterfall of new problems and for the first time I was really interested in my work, and it was my first time working in a remote team, while providing a culturally unifying experience for our clients. Here I realised that clients were looking for ongoing support that is where the idea for Valet came from. At Valet, we always say YES to clients, our main aim is to make their lives easier. If there is something that we can't handle in house, we will outsource it, but either way we do everything we can to always say yes.
How do you keep up the quality of your work? You are offering high end services, for events that are of uttermost importance. What's your biggest challenge to deliver on the quality?
It's important to never take quality for granted, it's something that you always have to work on and focus on at meetings, so that every person in Valet understands the importance of quality. I try and model it for my employees and encourage them to do the same. I think what also helps us maintain our quality is our holistic approach. Having data nerds and code geeks in one room, imagine the possibilities. That's what we have at Valet, data-driven marketing and tech support all in one. It wasn't easy finding all the right people, this is my third attempt at putting together a remote team, but it was worth every bit the effort.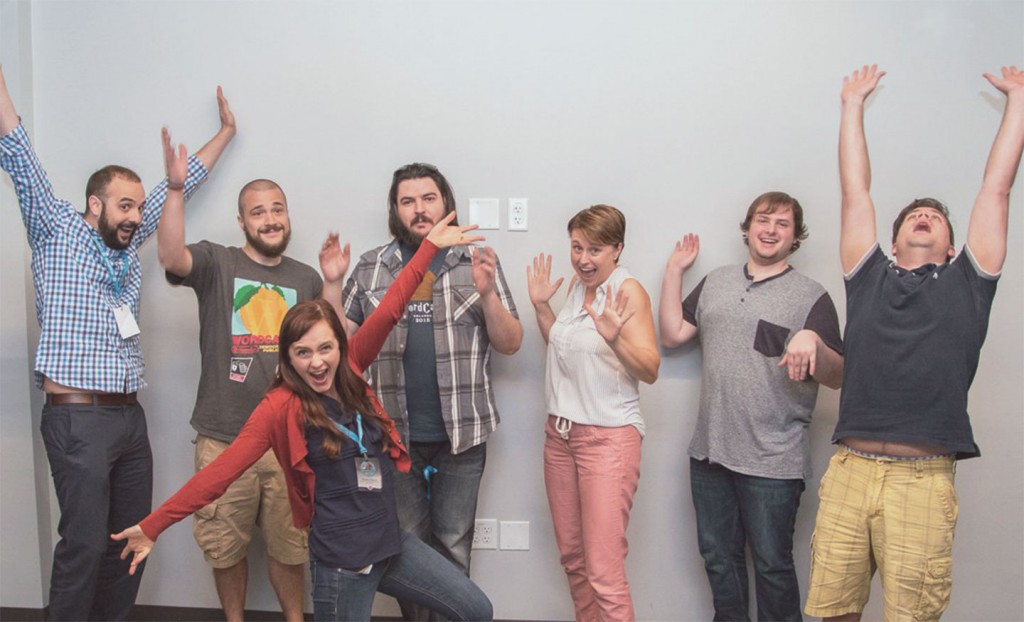 How did you come up with the idea to call your service Valet? It makes me think of an exclusive and sophisticated service.
I have to give credit to Siobhan McKeown for the name. Originally we associated the name to old Britain, to Jane Austen's world and to Downton Abbey. It's the idea of a gentleman's gentleman, somebody who is a task owner, who is trustworthy and all knowing. That's what we aim to be for our clients. In American terms it made us think of high-end hotels that have valet, again suggesting this idea of quality and reliability.
What was most challenging when starting out?
The most challenging thing for us was customer acquisition. I had some personal clients who moved to Valet services, but it was difficult to go out there and find new clients. We didn't have a real content strategy or any marketing plan. Quickly though, we keyed in on a couple things. Hosting companies were looking to help scale their support for customers who had application/software questions. Our company was perfectly suited for these types of questions and we knew this was where we wanted to 'sit' in the market. Secondly, customers often preferred a personal point of contact during migration. We reached out to many hosting companies and offered to help with migrations. This helped us learn more about each host and thus, provide a better service. It also gave us the opportunity to have a "short-term" initial engagement with a customer. When the migration went well, we had the opportunity to share the value of keeping Valet around month to month. This led to more monthly customers and gave us a boost when we were just starting out.
What advice would you give to those who want to transition from freelance WordPress professionals, to business owners?
Most importantly decide that is what you want to do. That's a biggie, you need to love supporting people, because when you start your business you need to be there for your employees and make sure they are happy at work. That's something I find extremely important, when you have people who love their job, everything is easier and you feel like you are making a difference in people's lives. The other paramount thing is, find people who are smarter than you. No, really recognize what you are not good at and find people who can do that better than you.
Perhaps, you heard this one before, but don't be afraid to ask for value in your idea and go out there and launch your idea. It's not easy, but it's worth it.
Tell us a bit more about the move from WP Valet to Valet.io? Was it a natural transition?
Well, Valet.io is a better URL, it's shorter. We work in WordPress and cater to clients who use WordPress, and we don't plan on changing this in the near future, but we want to talk to all open source projects. The online world is rapidly changing, and we want to be ready to offer our services to all that need them.
You're about to launch a very intriguing product called Valet Metrix. Could you tell us more about it?
Yes, officially there will be a public announcement for Valet Metrix on August 9. We are all excited about it. We have actually been working on it for over 3 years, it's a software support platform, but what's new is the data visualization provided by the tool. It's a proactive software that shows clients how their business is progressing, how they compare to their competitors, and what their next action steps should be. It's all about coming up with useful numbers to quantify and making them clearly visible. This is something we'll be talking a lot more about on August 9, but our current clients have been using it for months.
When you are not running your business, what do you get up to?
Oh, the usual stuff. Marvel Comics, Game of Thrones, pop culture, home automation. I am actually really getting into home automation, my GitHub repo is filling up nicely. I have special blood red lighting for when I watch Game of Thrones, and a nifty system that helps me remember what to grab at the supermarket. When I finish something and go to throw it out, I scan the barcode and it automatically adds it to my shopping list, so I never forget to get the essentials. I have other cool things as well, I measure the amount of carbon monoxide in each room.
It was a pleasure to have you here in Belgrade, what are your impressions?
After I graduated I travelled a lot especially around East Asia, afterwards I stayed in the US and actually coming to Belgrade was my first time outside the US in 12 years. I was so surprised at how easy it is to get around Belgrade, without speaking the language. The people here have a great sense of humour and are generally very welcoming and warm. I also just love the food, the meat is excellent. I can't wait to come visit again.
Key Takeaways
It's hard to say no to Mason with his infectious positive attitude and outgoing personality. Here are a few things to remember to help you when starting out:
Never take quality for granted
Always ask for value in your ideas
Go for it
Build a team around you that believes in the same core values
Eat a Pljeskavica whenever you can
An interview is no good, without a selfie to go with it!