Communicating with your team, especially if some members are remote, can be difficult at times. Making sure that everyone is on task, understands the objective, and receives the right information at the right time can quickly become cumbersome and confusing. Especially if you have been sharing task related information via good old-fashioned email.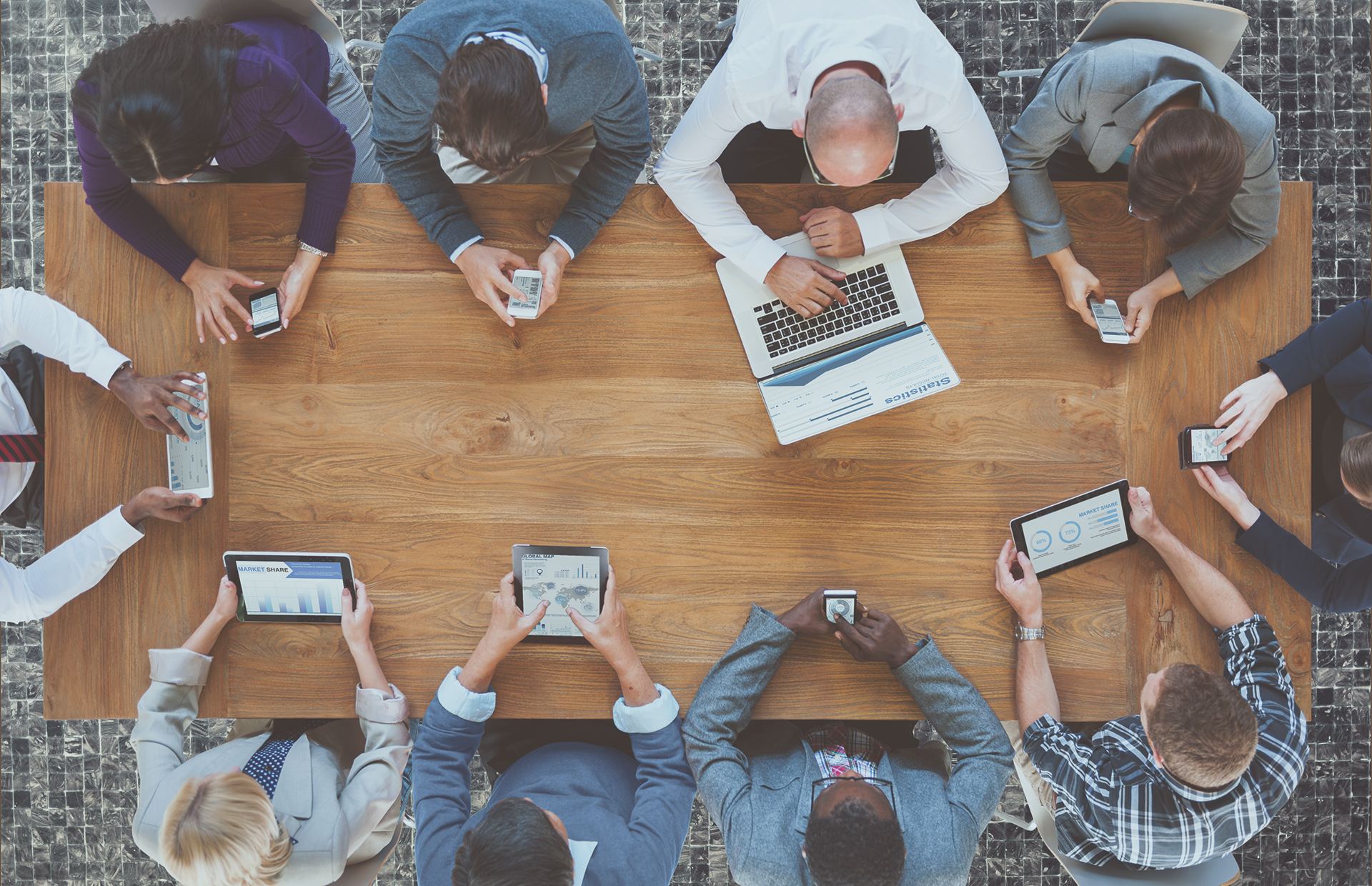 If you work with a remote team, it is crucial you have some sort of online project management strategy in place to address problems that arise in each project and keep everyone on board productive. However, with so many team collaboration tools available today, it can be tough to figure out which one suits you and your team's needs.
That's why today I will share with you some of the best communication tools you can use right now to keep your team on track. In addition, they will ensure all of your projects are finished by their deadlines and in perfect form.
What to look for in a project management tool for communicating with team members
There are several project management tools on the market today designed for aiding your communication efforts. In addition, these online tools come with exceptional features that help you with all other project related areas. Here are some of the key things you should look for when it comes to deciding which online tool will help your team reach its full potential:
Increases productivity by keeping team members on track
Encourages team feedback and direct commenting
Offers real-time updates
Allows for an easy to implement sharing environment
Supports large file uploads
Displays team member role assignments
Provides a visual calendaring system
Though this list is not exhaustive, pay attention to these key features. Not only will they help your team stay connected from project start to finish, they will ensure your projects are completed as you see fit and guarantee your clients will be satisfied.
Top communication tools for staying connected with your team

Active Collab is a simple, yet powerful, organizational tool that helps your team stay on track after outgrowing email communication. Running on the cloud to save all of your project files, Active Collab can also be installed directly onto your server for even easier access.
To start, everyone has their own dashboard to work from to track updates and see what deadlines are looming. In addition, easily organize, filter, and create new tasks for team members, complete with file attachments, due dates, reminders, and comments. Lastly, you can track time spent on projects, invoice clients directly, and create notes, allow for edits, and leave comments for team members to view at any time.
Additional features include:
Choose from a Gantt-like timeline, Kanban cards, or list view for tasks
View the calendar and know what is due when and who is in charge
Start discussions with team members and mention specific people for instance answers
Check a project's full revision history at any time
PRICE: $25/month

For teams that function at their best with visual cues, the Red Pen has you covered. Claiming to be the fastest feedback tool for visual teams, the Red Pen aims to make team collaboration and communication super-fast and effective.
For example, select a document and then click, point, and leave a comment that everyone can see instantly. Moreover, get others involved by sending private links for feedback to other team members. As the team leader, you have complete control over who has access to what and each new project version immediately replaces the old thus eliminating confusion over which project version is the one to comment on.
Additional features include:
Unlimited number of collaborators, all of which can be involved at once
Organize project designs using the intuitive drag & drop tool
Receive notifications about new comments, additions, or project versions
Annotate any part of any project design
PRICE: $20/month
Basecamp is one of the ultimate communication tools for those working with remote teams on many projects at once. Organizing projects, internal communications, and client work all in one place, Basecamp ensures that everyone is aware of all things project related.
Utilize the 6 core tools and communicate with your team at any point during the project's completions. For example, set To-Dos for team members, post messages on the Message Board, and get instantly connected in the Campfire chat room. More so, Schedule project milestones and deadlines, upload Docs and Files, and institute Automatic Check-ins for routine insight from all team members.
Additional features include:
Discussion threads correlate to related projects eliminating long email strings
Organize projects, assign specific team members, and set calendared due dates
Receive consistent write-ups of completed work to track team productivity
View summarized reports of every project and related activities
PRICE: $99/month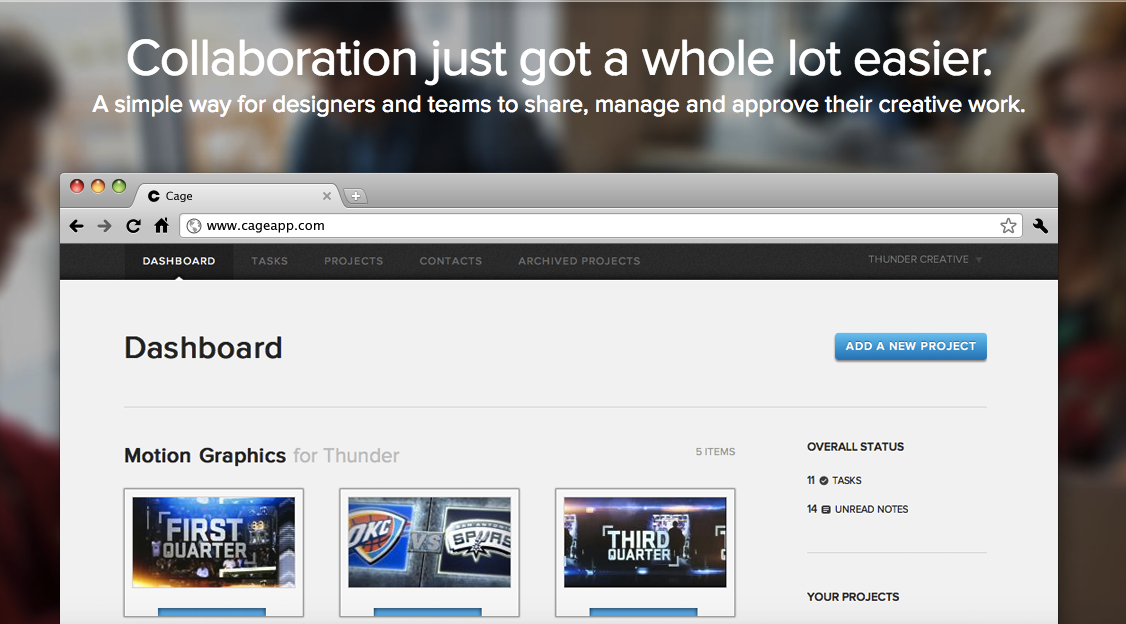 Cage boasts that it is the simple solution for getting feedback and approvals on projects in no time. For example, add notes and conversations directly to any work your team is involved with. Plus, show your clients past revisions as proof positive you and your team are making progress.
Moreover, take advantage of the dashboard that has it all – projects, clients, team members, and tasks – in one convenient location. Lastly, Cage allows you to manage, assign, and cross off any to-do list items so you and your team always know the status of a project.
Additional features include:
Share projects internally using the built-in address book
Have contextual discussions regarding video projects
Drag & drop all files into the Cage interface
Access archives of any past project and reactivate if necessary
PRICE: $24/month

Redbooth (previously known as Teambox) is an excellent online task management software for busy teams that need to stay connected. For instance, delegate tasks with complete transparency so everyone on the team knows who is responsible for what. In addition, create visual timelines following the progress of any project and even make changes to dates, assignees, or add tasks using the built-in drag & drop tool.
If you were previously using Outlook or Gmail to manage your team's projects, enjoy integration of the two email services, and assign owners, deadlines, and even urgent statuses to display directly in Redbooth.
Additional features include:
Share feedback, ask questions, post comments, and collaborate
Uploads text, images, or video and discuss with the team
Access Redbooth's project templates for easy task management
View productivity reports to ensure the team is on track at all times
PRICE: FREE

Prevue is an online task management tool that makes communicating with your team a breeze. In addition, it helps you manage all other project elements in an easy to user interface. To start, upload files directly into your own Prevue library, complete with editing permissions. Next, organize projects and clients alike by dragging images into groups.
Share designs with other team members within the management software and rest assured all browsers will render your work perfectly. In addition, watch as team members comment on projects, reply to your notes, and hold full discussions regarding project designs, all with simple annotations.
Additional features include:
Add your logo throughout for a professional look
Unlimited team member involvement
See real-time progress and feedback
Integrate Google Analytics for detailed viewing activity of projects
PRICE: $5/month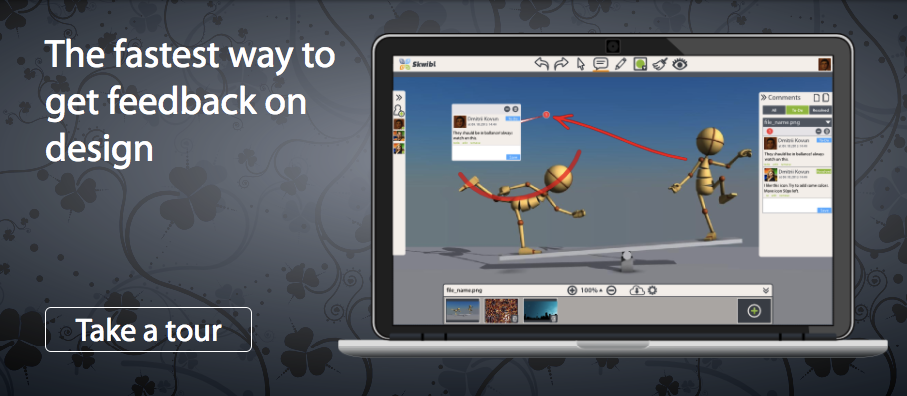 Besides being fun to say aloud, Skwibl is a great communication tool for teams of all sizes. Simple upload the media you would like to discuss, invite collaborators, and discuss the design.
With cloud storage integration, touchscreen compatibility, and easy to click tasks and to-dos, this management tool makes getting feedback on any project simple. Work with images and videos, export finalized projects to various formats, and do it all in real-time if you wish.
Additional features include:
Utilize the built-in sketching tools, pen, and highlighter options
Have collaborators leave comments on each individual project
Assign tasks using the note tool, trace activities, and manage all projects
Collaborators can sign up using their email, Google+, Facebook, or LinkedIn
PRICE: FREE
Final thoughts
In the end, there are tons of team collaboration tools out there to choose from for managing your projects. And, since team members often work remotely, are in charge of various tasks, and need to leave feedback on specific parts of those projects, having a suitable communication tool on hand is a necessity.
Knowing how to communicate effectively with your team is going to streamline your workload significantly and makes things a lot less stressful for you, your team, and your clients. So take a look at the ones we have listed, check out the features each one has, and find the perfect communication tool for you and your team members so projects can be completed seamlessly from start to finish, all with full team involvement.
Have you ever used any of the above-mentioned communication tools for your online project management needs? Have I failed to mention one you feel should be added to the list? If so, I would love to hear all about it in the comments below!