In the past, business owners were stuck with two choices for handling their finances:
Hire an accountant and payroll manager.
Handle it all themselves.
The first option tends to be quite expensive, which isn't ideal if a business is brand new. The second option also ends up being costly, though it's more due to how much of your time is lost to managing revenue and expenses.
Today, however, business owners have a third option that strikes the perfect balance between the two: payment and finance management software.
The Best Payment & Finance Management Tools
Payment and finance management tools come in all shapes and sizes. Based on your business model and how you plan to generate or spend your money, you would do well to adopt a mix of the following software:
1. Stripe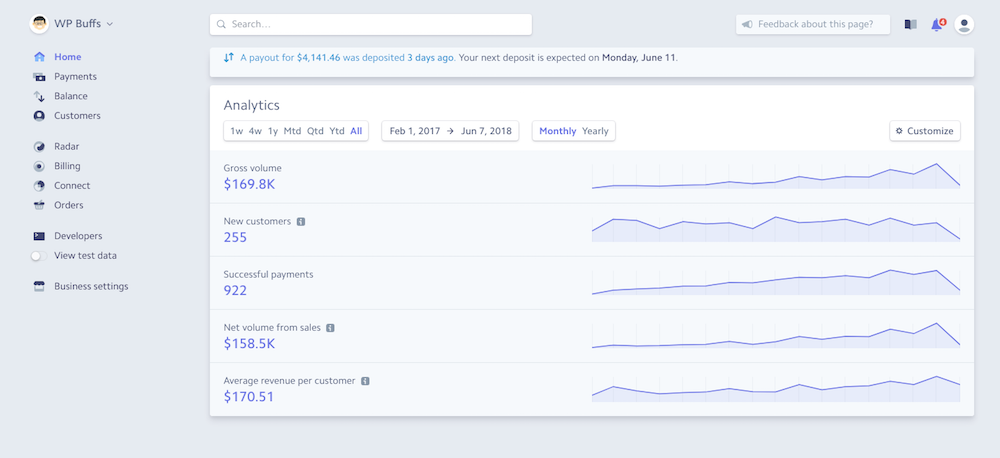 Stripe sits at the core of a business's revenue collection efforts. Not only does this software allow you to create a payment gateway right inside your WordPress site, but it also helps you analyze revenue coming into your business (as evidenced by the screenshot above).
If you want to simplify the process by which you collect earnings, Stripe is a no-brainer.
2. Stunning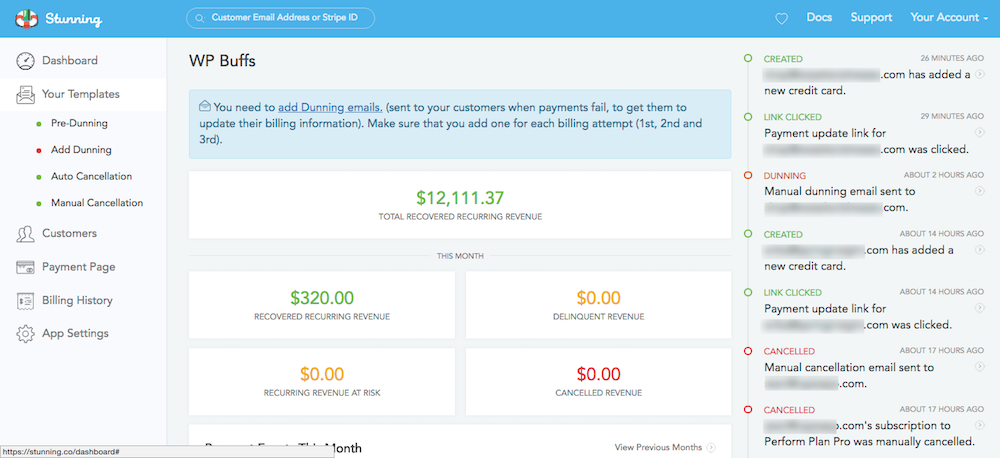 If your business runs on a recurring revenue model, you know how annoying it is to have to track down customers when payments fail to go through or credit cards are about to expire. Stunning is a Stripe integration that monitors your account for these kinds of activities, leaving you to focus on work and not worry about getting paid.
3. Gusto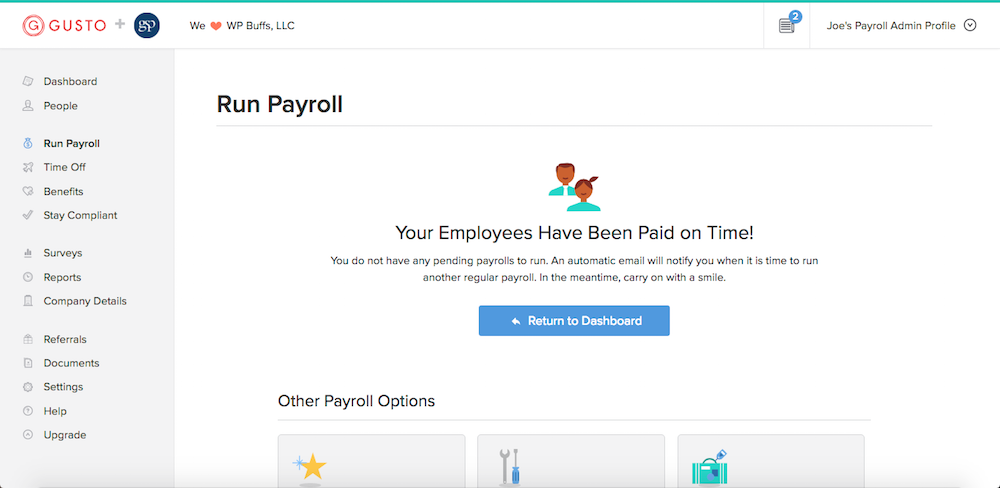 As your business scales, so too does the number of employees. What may have started as a one-person operation has now blossomed into a fully functioning team. And this team expects you to take care of and compensate them the way any other company would.
Can you handle all those HR responsibilities and payroll on your own? Perhaps. Though the smarter choice would be to outsource them to Gusto. In exchange, you'll receive full-service payroll, benefits administration, and more.
4. QuickBooks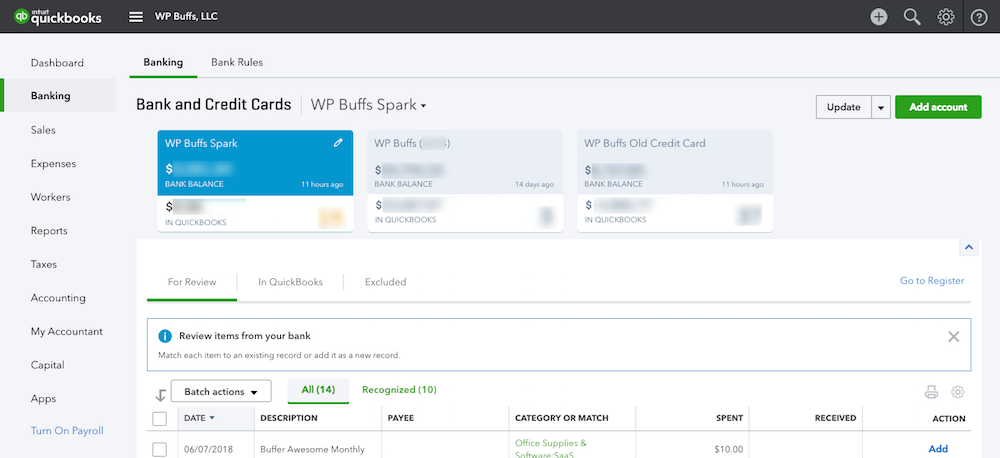 With revenue collection and employee payments covered, you need a way to efficiently track your cash flow. With QuickBooks, you can do just that. Once you've connected all business-related accounts, this software helps you quickly and easily assess your business's profits and losses. There's no need to dig through a paper or digital trail of receipts. It's all right there.
As a bonus, QuickBooks is owned by Intuit, which also happens to be the company behind TurboTax. If you'd like to simplify financial management even further, sync the two platforms and allow QuickBooks to export its data into your tax software.
5. Jilt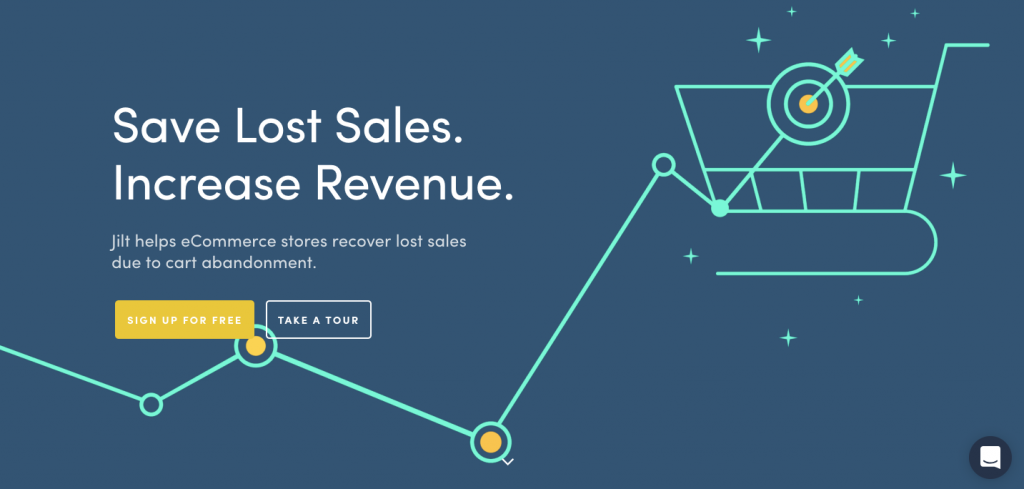 The final piece of this finance management puzzle is Jilt. This is an abandoned cart recovery software you can integrate with Easy Digital Downloads. Why would you want to use this? Well, because 96% of people that visit your site might not be ready to pull the trigger and make a purchase in the moment. But when Jilt is in place, you can automate follow-up emails that remind interested visitors to return to their abandoned carts.
If you want to maximize the revenue coming into your business, Jilt will help you capture as many sales as possible.
Wrapping Up
Finance management can be a real chore when you're trying to get work done. You want to spend time connecting with prospective clients, attending to current clients' needs, and making sure everything runs smoothly. But the matter of money–money flowing into your business and money flowing out–keeps getting in the way.
Luckily, there are a number of really great payment and finance tools you can outsource those money management tasks to. And you always have ManageWP on your side, too, to take care of those day-to-day site maintenance tasks.