If you follow Make WordPress Core (or our regular WordPress core update posts), you know the last several updates have been focused on two things: security and features.
Now security is just a given. The more secure WordPress is, the better it is for all of us. But what about features? The more features, the better too, right?
Not necessarily. One could argue that the more features added to Core, the more bloated the WordPress installation will become, and the more likely it is premium plugin developers will be shoved out into the cold as a result.
Over at Pole Vault Web, an excellent example is raised of the potential risk posed to premium plugin developers. Specifically, during a Post Meta Team meeting, Eric Andrew Lewis said "Post Meta" referred to the "developer's experience from the back-end – creating input elements for meta fields in a programatic method." He goes on to note that there have been many plugins to fulfill this role like Advanced Custom Fields and Pods, "for the moment," and that they can be viewed as "spiritual prequels to a new core-worthy plugin."
Ouch.
A statement like that has got to sting a bit for plugin developers who pore over their work for hours at a time. And it begs the question: Do premium plugins have a place in the future, even as Core folds more features into itself?
Premium Plugins Have Always Been Risky
Even back when WordPress started and people first began cobbling together plugins to sell (I talk about it like Automattic got its start in a log cabin next to the blacksmith's shop or something), there was a risk that those plugins would be made obsolete by future WordPress updates – that the features those plugins offered would be made a part of the Core installation and no longer needed.
Ever since WordPress started using Feature Plugins to allow for smoother Core updates, many have been raising their eyebrows.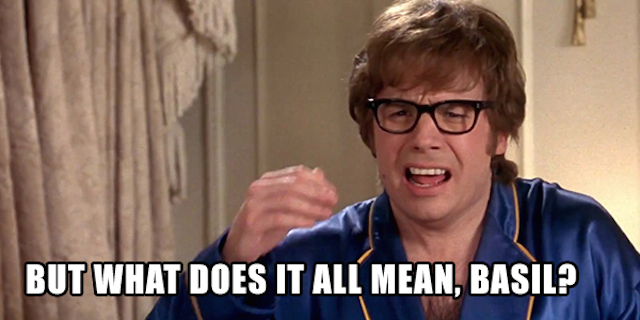 Maybe everything, maybe nothing Austin.
Matt Mullenweg, Automattic co-founder, believes WordPress plugins lose value when they're inaccessible and should be made available for free. In an ideal world, okay. We'd all be creating things for the love and sharing things with each other without a need for pay. And while most people in the WordPress development community genuinely love the platform, they need to make a living, too. We've all got bills to pay and to suggest that developers should just give away their plugins for free is idealistic at best.
But there are still very real concerns regarding how plugin developers can stay competitive (while still making a buck) as WordPress adopts more features from premium plugins into Core.
What Will Premium Plugins Look Like in the Future?

I would say, "good question," but I asked it myself, so that would be weird.
Instead, I'll just say that while premium plugins will definitely change in the future, we're already seeing glimpses of what they'll look like right now. A perfect example comes in the form of VelocityPage.
This plugin allows users to add front-end page layout functionality to just about any theme. Which is really cool. So cool, I reviewed it.
But that's not all that makes this plugin so revolutionary. No, what makes it a true standout comes down to three facts:
It's premium only, starting at $97. There's no free version available.
It's developed by Mark Jaquith, who just so happens to also be a lead WordPress Core developer.
It offers functionality that could easily be rolled into future WordPress Core updates.
Wait, what?
Including features that might appear in future WordPress Core updates doesn't necessarily sound like a good thing on the surface, but Jaquith isn't worried. He has the benefit of seeing this from a plugin developer's side and a Core developer's side, so his opinion carries weight.
"WordPress Core has to be more conservative in what features get added, because its not just a publishing app – it's a publishing platform," Jaquith says, adding, "If it gets too heavy or cumbersome, it could lose a lot of its ease-of-use appeal."
Because WordPress needs to maintain a certain level of usability and can't get too large, Jaquith believes that premium plugins will always have a place. "I think there's always going to be room for well-executed, well-supported plugins that expand on WordPress' abilities and give people new abilities," he says.
In terms of VelocityPage, in particular, I had to ask about the proposed front-end editor currently in the works for Core. On its surface, it seems like something that would make the likes of VelocityPage obsolete, but again, Jaquith isn't worried one bit.

"VelocityPage isn't really a front-end content editor," he says, "It's more of a front-end page layout tool." So, you can layout a page using a grid with rows and columns, add items, and rearrange them. Jaquith likens VelocityPage to a pencil and sticky notes that can be moved around compared to the front-end editor for Core's pencil and pad of paper.
While they cover similar terrain, they do offer different features. And that gets precisely at the point I'm trying to make: There's no way WordPress could ever include all of the features every developer could ever possibly want.
That's what it all boils down to, really. Since WordPress will have to be limited at some point in terms of the features it offers – because everyone won't need everything – the developers will start prioritizing what makes it in and what's better left added on via plugin.
Surely, we're getting awfully close to that tipping point now. The latest Core releases have gone full hog on features. And they're great; don't get me wrong. But this isn't a sustainable course. A few more updates like those previous and WordPress would arguably become far too bloated to run or even operate efficiently.
The Future of Premium Plugins
If I had to distill what I think is in store for the premium plugin market, it comes down to the following:
Premium plugins aren't going anywhere. Developers will do what they do best – develop. And they're going to continue to sell their wares just the same.
Just because a feature is rolled into WordPress Core doesn't mean it can't be tackled through plugins as well. Sure, future Core releases might make certain plugins obsolete, but there's room for growth from that point forward.
Plugins have always been about expansion and extension. The most robust Core feature surely has room to become more via a plugin.
WordPress is about innovation. Plugins are a perfect example of this. Those who want to make a business out of this innovation will continue to be encouraged to do so.
A lot of people have been worried about where premium plugins will go from here but I'm thinking, don't sweat it. There will still be plenty of opportunities to build viable commercial plugin businesses when Core becomes more feature-rich.
Really, it's all comes down to creativity. Yes, it's scary that things might change. A few plugins might vanish as a result. But the entirety of the premium plugin market? Not so much. There will always be room for those who offer something new, something different, something functional.
What about you? Are you worried about WordPress Core becoming loaded up with too many features? Think the death knell is tolling for premium plugins? Or perhaps you're not concerned at all. Please let me know how you're feeling about all this below!