As a business owner, it is tough to build a customized product or service from scratch. Sure, having an entrepreneurial spirit is commendable, and can often lead to great success. However, there are also those times when you put your all into a project, only to have it fall apart at the seams for a myriad of reasons.
But what if there was a way to capitalize on another company's product by rebranding it to make it your own and marketing it to your customer base for a profit?
Well, there is. And it is called white-labeling.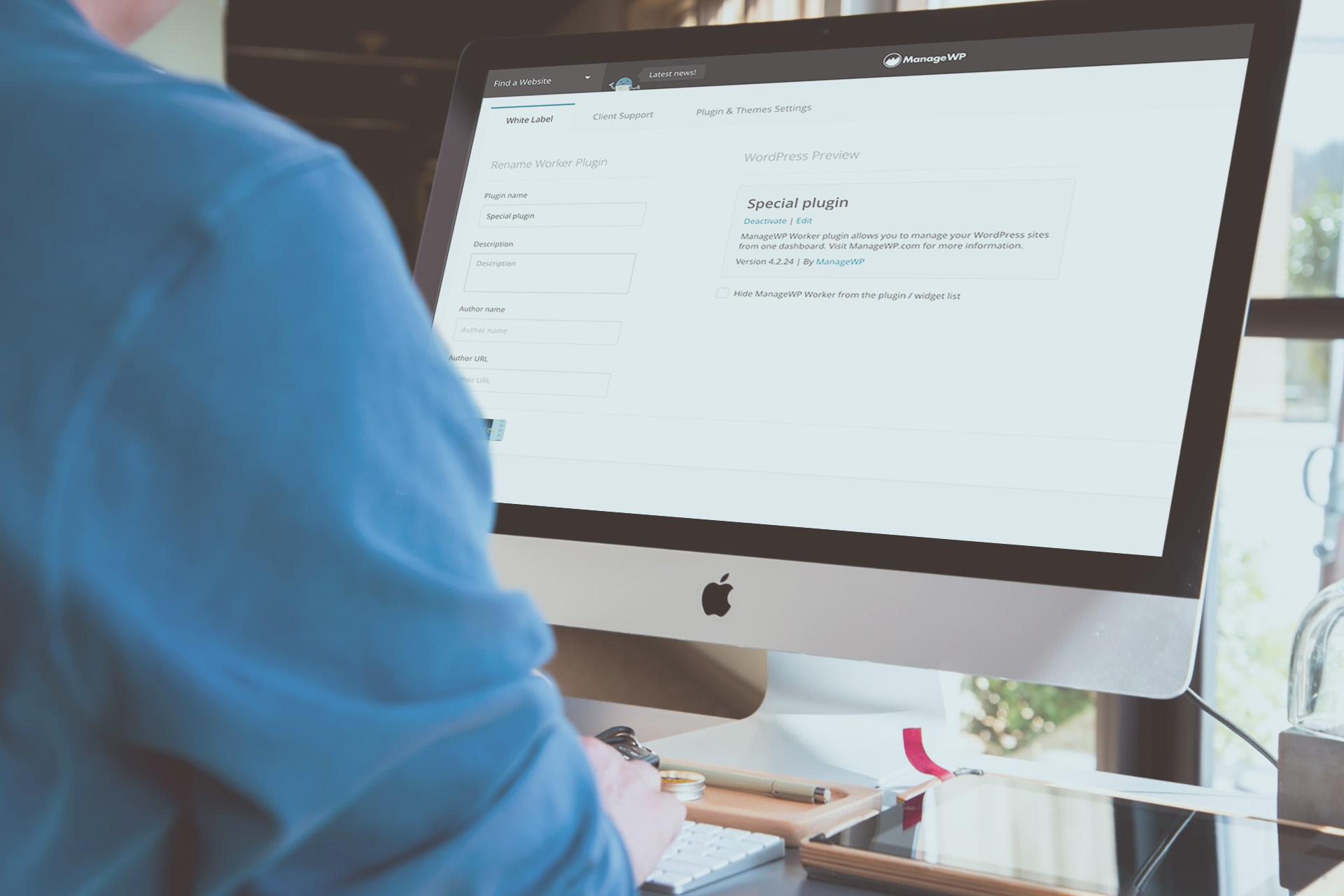 The term "white-labeling" is usually reserved for generic products that are mass-produced and sold to a large customer base. For example, think about Target's Up & Up Brand. This special brand is less expensive than name brand products, is exclusive to Target stores, and is the perfect marketing ploy to get customers to come back repeatedly to make purchases.
On the other hand, like with ManageWP's Worker plugin, you can hide the fact that this particular product comes from ManageWP, change the branding to match your own, and use it on client projects. This offers you an excellent way to control your brand's image and look more professional than ever.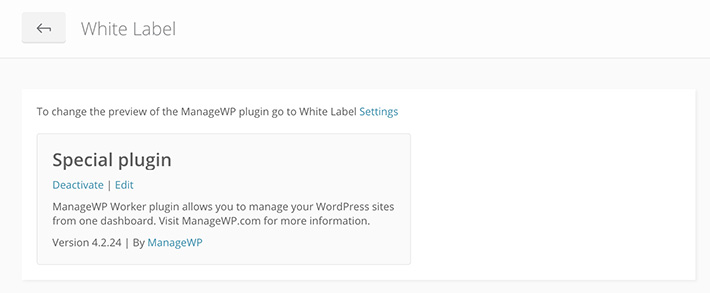 However, some people are unsure about the thought of buying a white label product and using it or reselling it as their own. That's why today we are going to look at the advantages and disadvantages of purchasing a white label product.
What is a "white label product"?
A white label product is a product that is manufactured by one company, and is packaged, marketed, and sold by another company. It is in this way that the product appears as though it has been produced by the marketer, when in fact it has not.
The whole idea behind this concept is that the manufacturer can simply focus on creating a rock solid, reliable product or service, while saving on costs associated with marketing and selling the product, while the marketer can focus on providing the same rock solid, reliable product or service to customers, without dealing with the hassles that come with manufacturing it.
Identifying white label products in stores is usually easy to do. Take for instance the above example involving Target's Up & Up brand. Typically, stores selling their own store brand things are using the white label system.  In addition, white label products are generally sold at a discount when compared to similar, well-known brands.
When it comes to identifying white label products in the online world, however, therein comes a challenge. Especially if the reseller is skilled in marketing the product or service as their own to interested consumers. That is where part of the appeal is. Convincing consumers that a particular company makes the product or service they are investing in builds trust in that brand.
Expose the truth, and the brand risks ruin.
However, there is more to white-labeling than just that.
The pros of purchasing white label products
As a freelancer, you might be toying with the idea of purchasing a white label product and marketing it as your own. And, there are some good reasons to consider doing this:
Build Your Own Brand. Rebranding a manufacturer's products as your own gives you a chance to build your own brand and become successful. Again, focusing solely on marketing and selling leaves more room to generate sales.
Profit off Support Services. Buying white label products at a discount, and selling them for retail price, is a great way to boost revenue. In addition, you can charge whatever you want for support and add that to the revenue you are already generating from the white label product.
Mix and Match. If you invest in several white label products or services, there is nothing stopping you from creating your own bundle and charging what you want for it. Additionally, for freelance website developers who offer custom site designs, your multiple white label products can serve as part of your "this is what you get" package.
Save Time. Using something that has already been researched, developed, and manufactured saves you tons of time. All you need to do is promote what you have to offer and convert sales.
As you can see, there are plenty of advantages to using a white label product and branding it as your own. In the end, a white label product gives your customers a solution to their problem, provides you the chance to focus on branding and marketing sales, and prevents the hang-ups that come with creating a project from scratch.
The cons of purchasing white label products
As with everything in this world, there are some negative things to be aware of when it comes to using white label products:
As a startup company or small business, it can be difficult to establish yourself as an actual vendor of something that is seemingly so advanced
You will need to have adequate support to answer in-depth questions about a product or service you had no hand in developing
Documentation, FAQs, and tutorials should be created to aid your customers, which takes time and resources
You will need to familiarize yourself with the product you are branding as your own and using on actual client projects
Altogether, though there are some disadvantages to using a white label product that cannot be ignored, utilizing the power of a white label product or service seems to far outweigh the cons.
In the end, white label solutions offer your business a unique branding angle, among other things.  You do not need to worry about whether your product is going to be effective, or where you will get the funds to manufacture it.
In fact, using an already established product that hits on your customers' pain points, or helps you brand your freelance business as more professional and authoritative, is going to save you time, effort, and money, thus allowing you to simplify your marketing and conversion efforts.
What are your thoughts about using a white label product and branding it as your own?  I would love to hear your thoughts in the comments below!