More people than usual are working from home these days. If you're used to meeting clients face to face, the change can be jarring. However, there's no reason why you can't maintain remote client relationships.
Plus, even if you usually work in an office, chances are you sometimes have to communicate with clients online in one way or another. Adapting to the new normal may make you more productive moving forward.
In this article, we're going to break down why remote communications require different practices. Then we'll guide you through three tips to maintain a close relationship with clients, even if you're working from home. Let's get to it!
Understanding remote client relationships
There's a world of difference between being able to speak to a client face to face and doing so over email or even a video call. Both approaches can work well enough, but online communications can sometimes lead to awkward situations.
For example, during video calls, it's much more common for people to accidentally speak over each other. An explanation of key project elements may not translate as well over email as it does in person, leading to misunderstandings.
Plus, it's harder to build trust with someone exclusively over the internet. Meeting face to face enables you to humanize your agency and reassure clients they're in capable hands.
However, fully remote businesses are nothing new. E-commerce is a booming industry, which shows that establishing trust and maintaining remote client relationships is possible.
Fortunately, most development agencies are perfectly positioned to adapt to the standards of fully remote work. By implementing a few communication best practices, you can keep clients on board and minimize losses for your business.
How to maintain close working relationships with clients remotely (3 key tips)
Effective communication is the cornerstone of building trust with clients while working remotely. With that in mind, here are three tips for improving your processes for reaching out and staying in touch.
1. Establish which methods of communication you both prefer
These days, there are many different ways you can communicate online. Everyone has their own preferences when it comes to which channels are most convenient and comfortable to use.
When transitioning to remote work, it's best to reach out to your clients and ask how they would prefer to communicate. For example, clients who normally have regular meetings with you might want to schedule video calls in their place.
For new clients, consider asking for their preferred method of communication during your onboarding process. To make this smoother, you can offer customers a list of options based on the tools you already have available. Some of these may include:
Email. Chances are you already have a professional email address you use for client communication to some extent.
Video calls. Video conferencing apps have become more popular recently, as they are the closest digital communication channel to in-person meetings.
Messaging platforms. Slack and similar tools enable you to maintain organized threads so your ongoing conversations are easy to follow. This is ideal for situations where you're collaborating on a project with other team members and also want to keep your client in the loop.
Depending on your workflow, you may need to offer more than one communication method to keep clients happy.
2. Work out a communication plan and schedule
Despite its challenges, there are a lot of upsides to remote communication. You can stay in touch with clients from halfway across the world, and keep your entire team in the loop regardless of where they're located.
However, one of the major downsides of remote communication methods is that they often lead to a lack of boundaries. Clients might expect you to answer emails instantly regardless of the time of day, try to call you in the middle of the night, or otherwise intrude when you're off the clock.
The best way to avoid running into those types of problems is to set clear expectations with clients from the beginning. You can easily do this when discussing their preferred communication channels with them.
For example, if you've agreed with a client on using email, that might look something like this:
Hello John,

We're going to be sending you weekly updates regarding the progress on your project. You can expect a summary every Monday morning, and we'll be available throughout the week to answer any questions you have.

When you send us an email, we'll endeavor to get back to you as quickly as possible within our working hours. If you need more frequent updates, we can discuss that as well.
For customers who want frequent status updates regarding their projects, you may need to revisit the way you handle communications. At any point, clients should have a clear idea of what you're doing for them and when to expect results. This will also help build trust with them.
One way to keep customers in the loop is to submit regular client reports. If you use ManageWP for your client websites, you can send automated, in-depth reports that show all the work you've carried out: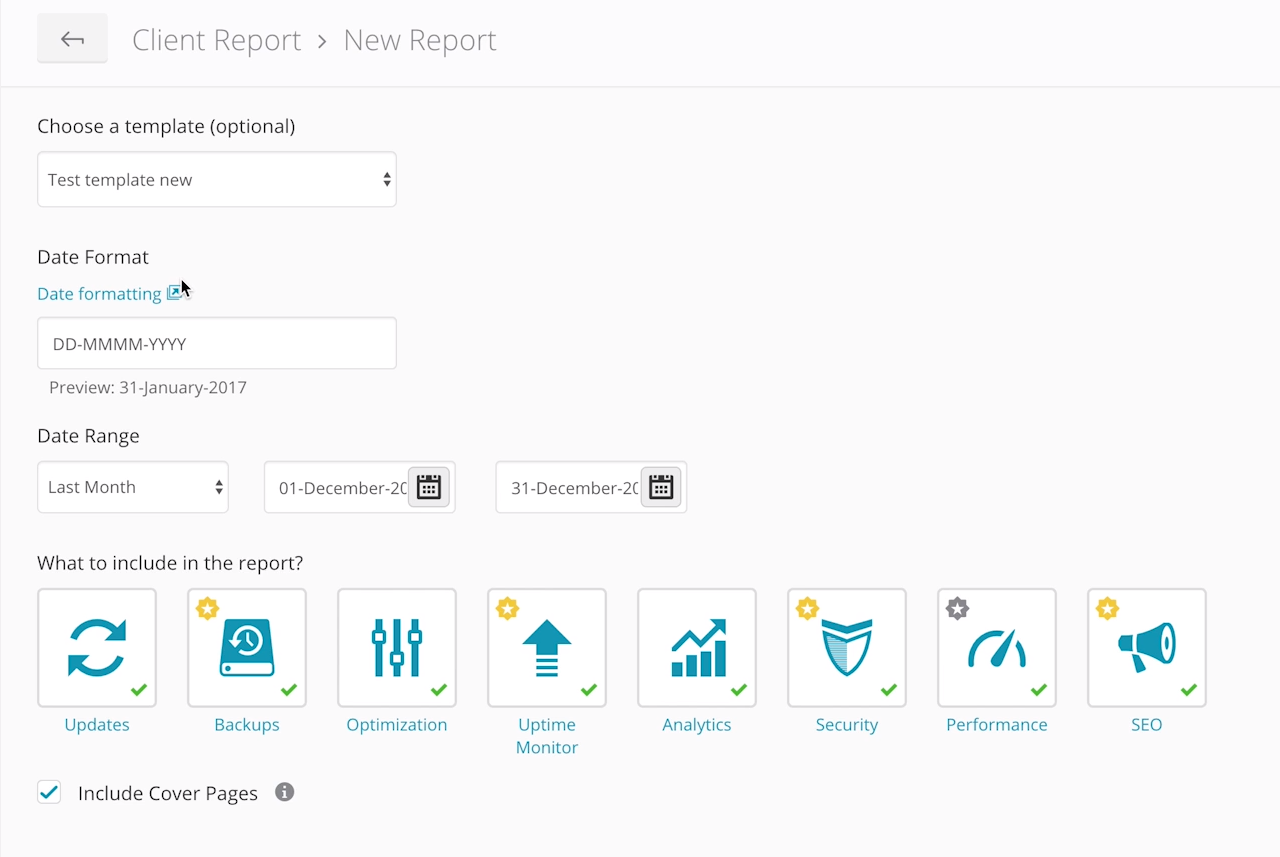 Finding ways to automate reports means you get to spend more time working on actual site development, which is a win-win for you and your clients.
3. Set clear deadlines for deliverables
One of the most important things you have to do in order to earn and keep clients' trust is to meet their expectations. If a project is taking longer than a client thinks it should, they may decide not to work with you again in the future.
If you want to stay in business, you need to learn how to manage client expectations. The best way to do that, in our experience, is to tell customers precisely what you're going to deliver and when.
For example, if you're working on a website for a client, you can break down the project into milestones, culminating in its launch. Set a due date for each action item, and send your clients regular reports on your progress.
You may even invite clients to your project management app so they can see when each milestone is completed. Platforms such as Trello and Asana enable you to break down projects into digestible tasks, assign them to your team members, and more: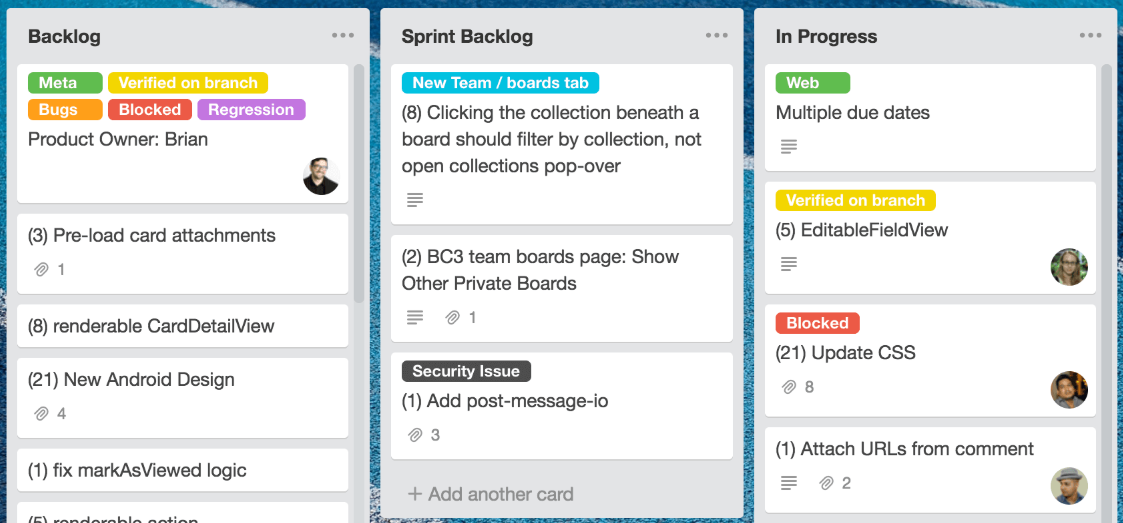 This way, you can avoid dozens of emails or calls asking you when certain elements of your clients' sites will be ready.
Conclusion
With each year that passes, more and more of our work shifts online, including client communication. With the right tools and a few best practices in place, there's no reason why you can't deliver top-notch work and keep healthy relationships with clients remotely.
In this post, we summarized three key tips for handling remote client relationships:
Establish which methods of communication you both prefer.
Work out a communication plan and schedule.
Set clear deadlines for deliverables.
Do you have any questions about how to adapt to remote work? Let's talk about them in the comments section below!
Image credit: Pixabay.