Here at ManageWP we are huge advocates of all-in-one. Come to one place and get all of your WordPress website management work done, and now we found a soulmate in social media. Meet Social Web Suite, our friends from home, who have created a place that will meet all of your social media needs. I sat down with the co-founders Tina Todorovic and Dejan Markovic, who are passionate WordPressers, and talked about their love for the WordPress Community, their work-life balance in Toronto, and of course their brand new product Social Web Suite.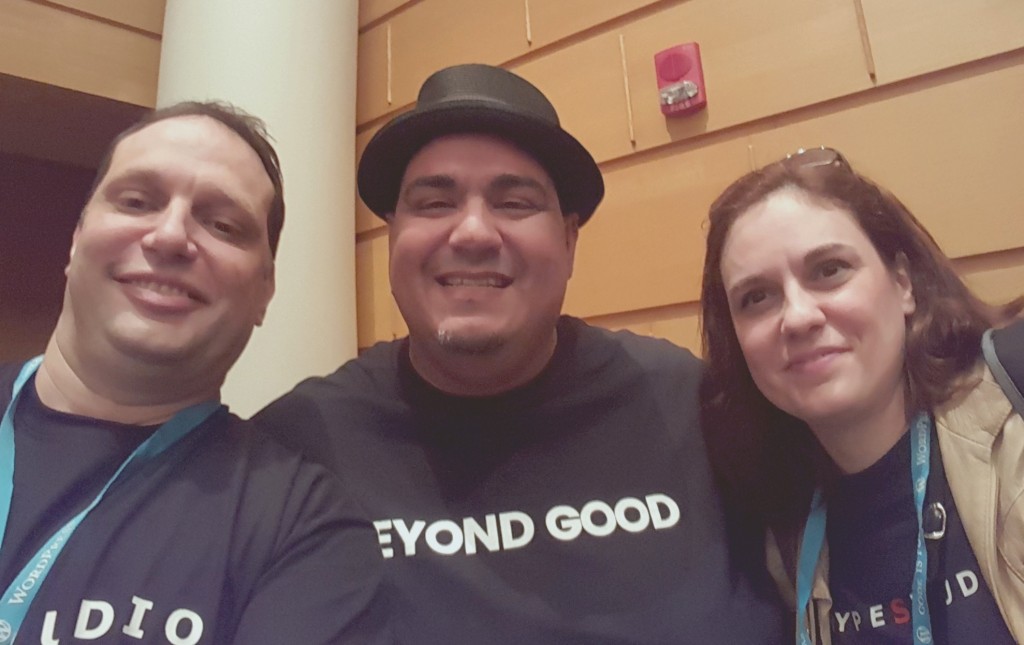 What is Social Web Suite?
Let's start with the big news.
Social Web Suite is the first and only all-in-one social media marketing platform fully integrated with WordPress, and their plugin is available on WordPress.org. Talk about combining WordPress with social media! But, here is the thing Tina and Dejan have been in the WordPress world for a very long time, and they know the ins and outs of what we WordPressers like. Having soaked up all of the knowledge over time, they have come together with their advisor Chris Lema, and created a standalone platform that connects WordPress websites with Social Networks.
A deeply integrated platform with WordPress that's built on Laravel Spark and Vue.js. A lightweight plugin that doesn't weigh down your website, and a secure payment method that takes you over Stripe. No sensitive information is held by Social Web Suite, but it's where all the fun is had! With their servers on Amazon, space is not an issue so you can expect them to grow.
What can you do with Social Web Suite?
Phew okay done with the technicalities, let's talk about what you can actually do with Social Web Suite. I happen to be one of the lucky ones and I am taking part in the beta run. But, you too can try it for free with their 14 day free trial. Here is an inside tip, if you get there soon and sign up you will get an early adopter package that will sort your social media management for life.
I have connected my Twitter account and my WordPress website, and I have found the on-boarding videos to be very helpful. There is also an on-boarding wizard that will get you started and take you step by step through the setup process. For the more advanced settings, there are no videos (yet), but if you email in, the guys are quick on the response and will help you with anything you need.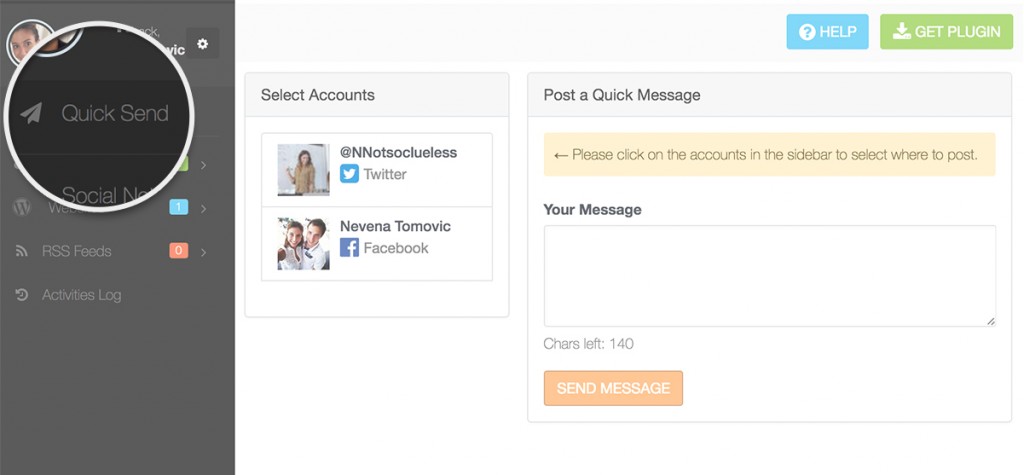 I find their dashboard really easy to navigate. On the left hand side you can see the "quick send" option, where you can just fire off a Tweet, and underneath you can see all of the social networks you connected, your websites and rss feeds. There is an activities log that will show you an overview of everything you have done on the platform.

What I find most useful about Social Web Suite is the analytics sections. By clicking on one of your social profiles you can go in and schedule posts, add sources like your website for example, adjust the settings (hashtags, post settings, custom message, URL shorteners and so much more!), and then have an overview of your social account as if looking at Google Analytics. I am going to be brave and share with you my (not very active) Twitter account, so you can see what I mean.
It's great, because as you see you can track all of the times of tweets, the response, the source, the replies. It's opened my eyes to just how little time I invest in my social media presence and I certainly will have to fix that.
However, imagine having to manage multiple social media accounts? You would get an overview of everything that was happening. It's the ManageWP of social media! We in house manage over 5 social media accounts, and have just opened a new one for our GoDaddy Pro mascot Manny (follow him, he is lovely). With so many accounts having a platform to go to for scheduling, planning and analytics is necessary, and it's great when it's a platform made by people that understand the WordPress way.
For now, sharing is available to Twitter and Facebook profile only. Facebook pages and groups are coming soon & Linkedin profiles and pages will follow.
Social Web Suite is just at the beginning of their journey, they will be adding more features, a drag and drop calendar overview and a feature which we are all very excited about – the monthly analytics report.
The people behind the product
Tina and Dejan are WordCamp Toronto & WP Toronto meetup co-organizers and travel enthusiasts. A word of warning, any WordCamp they go to be careful they might rope you into exploring the city with them. They have been running their own digital agency HYPEStudio since moving to Canada, and they are the people behind Social Web Suite. They work together with a close-knit team to build a reliable platform that goes above and beyond any social media platform intended to work hand in hand with WordPress.
So naturally my question to them was, how do you manage to do it all? Tina tells me:
The biggest struggle with running your own business is that you never get time off, it's hard to switch off and relax.
Considering their agency works with WordPress themes, plugins, building unique websites, and Dejan is a published author, no wonder they struggle to find time off. When they do find time for a holiday, you can catch them enjoying the beautiful Canadian nature and lake swimming. You can also meet them at a Cirque du Soleil show every year, as Tina is a huge fan of acrobatics. The most interesting thing about Tina and Dejan is their enthusiasm for their users, they spend most of their time listening to suggestions, ideas and looking for ways to improve their products. They are a true user-centric agency, and you can certainly feel that if you use one of their products.
If you want to find out more about them, ask them a series of questions work or personal, you can do that on our AMA May 24th on ManageWP.org!
Conclusion
Like I said at the beginning, it's great when you get a product that can handle an entire area, like Social Web Suite will when fully launched with social media. In the fast paced world today we need a little bit of help from software that can automate, schedule, and analyze our results. It's especially great when it's made by people who are passionate about what they do, and integrate products for the WordPress community.