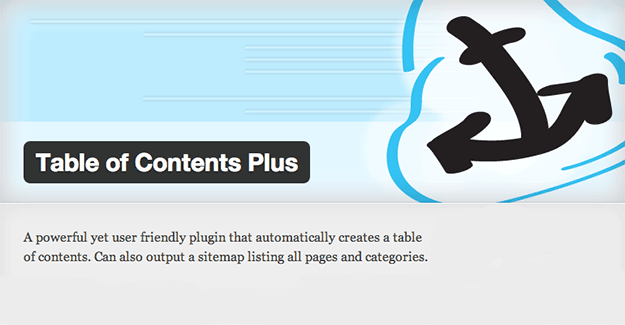 Table of Contents Plus is a WordPress plugin designed to allow users to quickly and easily add a Wikipedia-style table of contents to any page or post across their site. It even has the ability to display a full sitemap including all pages and categories.
I began looking for a plugin with this capability when I was putting together the resources page on my blog. I wanted to begin compiling and curating a rather large list of free resources for writers but quickly realized that unless people knew what was available on the page they probably won't stick around to find what they're looking for. So a table of contents full of quick-links to the various sections on the page seemed like a natural fit. And it was!
If that sounds like something you might want to do on your own blog or website then stick around and I'll show you how to install and configure the Table of Contents Plus plugin.
Installing Table of Contents Plus
Of course the first thing you need to do is go to the WordPress Plugins Directory and download the Table of Contents Plus plugin. Once downloaded navigate to your WordPress Admin > Plugins > Add New > Upload > and install the plugin there. Upon activation you'll notice a new option under your settings menu titled TOC+. Click there to get started.
Configuring Table of Contents Plus
Right away you'll notice three tabs: Main Options, Sitemap, and Help. The help tab is exactly what it sounds like, the sitemap tab offers a bare handful of settings to configure the output of a sitemap, but the main show so to speak is on the main options tab where the TOCs are configured. So that is where I'll concentrate.
Within the Main Options tab there are three subsections: General (which is unlabeled but consists of the uppermost options), Appearance and Advanced.
Within the general options you can determine the default TOC positioning within a post or page, how many headings are needed to automatically generate a TOC, which types of content automatically get TOCs, TOC title text, hierarchy style and scroll effects.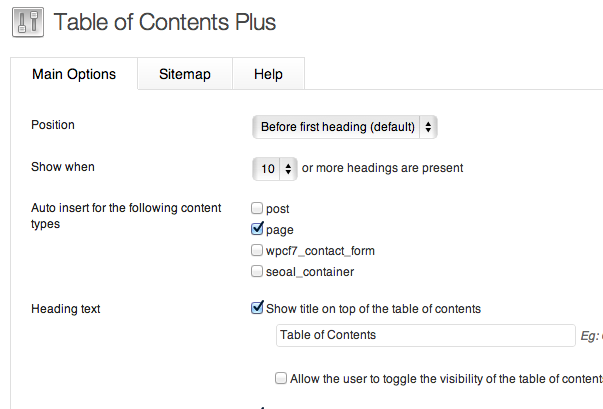 Under appearance you can choose the TOC's width, default wrapping preference, font size, and design template – including a custom option.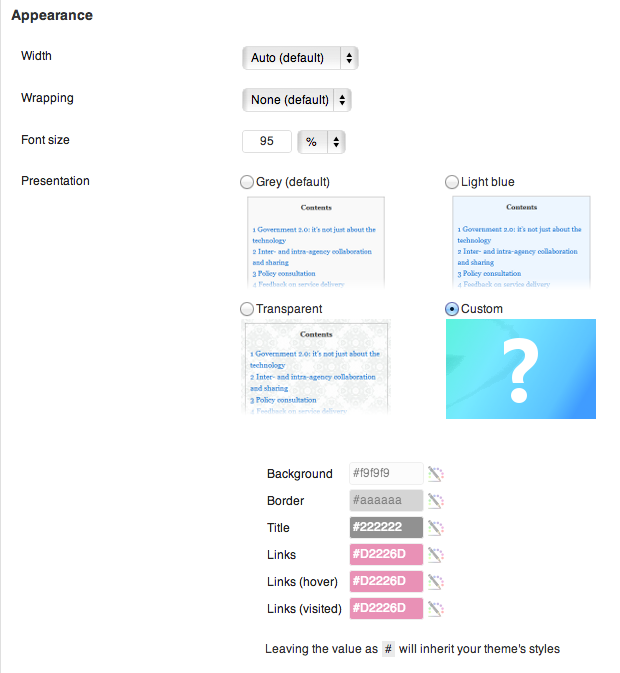 Under advanced you can include a TOC on your homepage, exclude the TOC+ CSS styles, preserve theme specific backgrounds on bullet lists, exclude specific headings, restrict a specific path from being generated in a sitemap and choose a new default anchor prefix.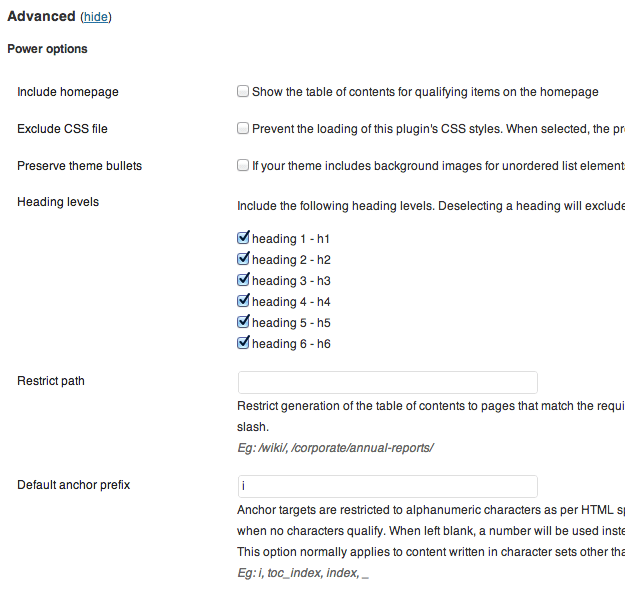 How to Use the Shortcode Feature
My personal preference was to set the auto-generate-TOC option to only occur on pages containing more than 10 headings. This assured that it would very rarely happen as I wanted to use the shortcode options in order to gain a bit of extra control in terms of placement.
As you can see in the image below I used the basic [ toc ] shortcode with a right wrapping argument from the Help tab to place my TOC on my resources page.
And just like that I had an easy to navigate, Wikipedia-like table of contents on my resources page. Now anyone visiting can quickly see the different link categories at a glance and jump to the one they're most interested in. I was even able to use the custom template option to match the TOC design to my theme.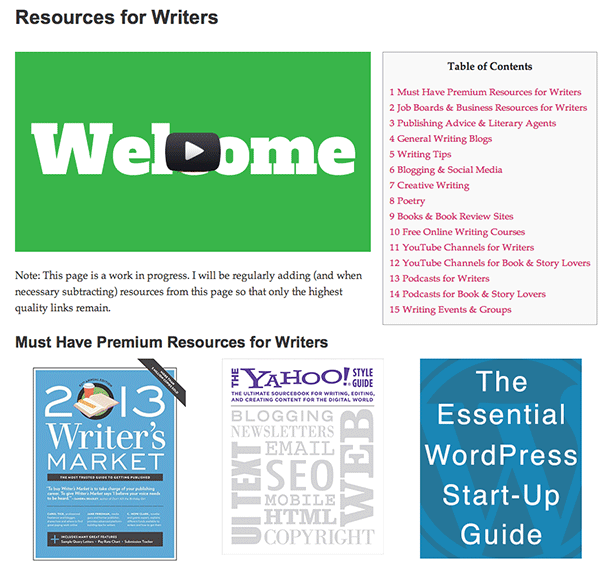 Where Could You Use a Table of Contents?
A table of contents for the average blog is sort of rare. But in those rare circumstances when you do need one it's extremely convenient to both you and site visitors. So where might you utilize this plugin on your own blog or website? Let me know in the comments below!