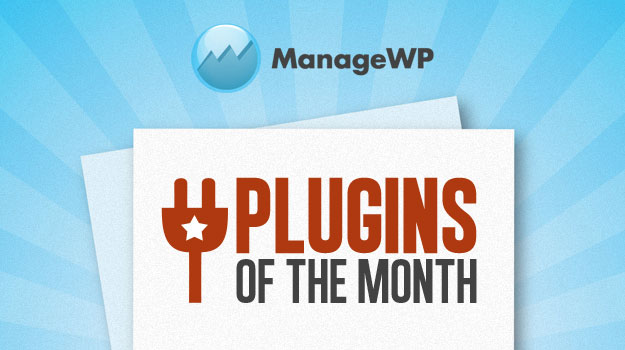 At ManageWP we are dedicated to showcasing the best new plugins available for our beloved content management system. And take it from us – there is no lack of quality amongst those yet to be discovered.
As anyone who has struggled through the WordPress Plugins Directory before, trying to find that perfect plugin can be a real nightmare. But there is now a simple solution – just keep tabs on our WordPress plugins of the month feature, and you will never be lacking inspiration!
What Makes This Different
If you saw last month's Plugins of the Month post, you will know what to expect. For those of you who haven't, this is not a run of the mill plugins showcase. These plugins are the underdogs – the diamonds in the rough – those that have yet to hit the mainstream. Each and every one of them has been downloaded less than 100,000 times – and some only have a few thousand downloads!
But this does not mean that they are poor quality. After all, every single one of the most popular WordPress plugins available started with zero downloads. We are just giving you a way of finding the up and coming stars.
So without further ado, let's take a look at this month's plugins. Enjoy!
Just when you thought that there were enough contact form plugins in the world, another one appears. However, Ninja Forms Lite is worthy of our attention, as it is both feature-packed and easy to use.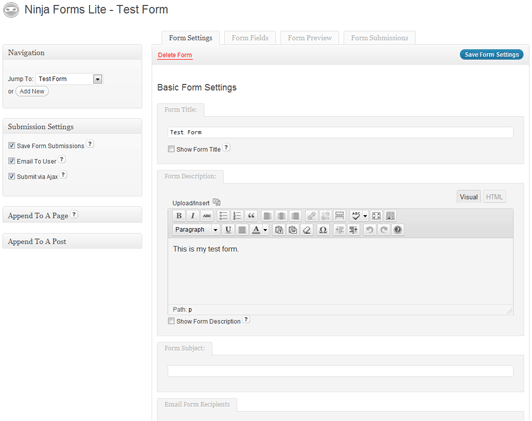 It is easy to set up forms with the its drag and drop interface, and customizing them is no more difficult. There are also plenty of advanced features, such as Ajax submission, restrictive field input, and spam filters.
That is not a typo folks, but bad naming practices should not detract from the fact that this a pretty sexy plugin. It makes the idea of using an image gallery seem obsolete. Here are a couple of examples of what TheThe Image Slider can do: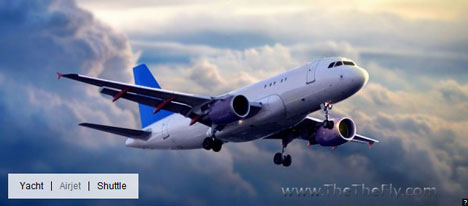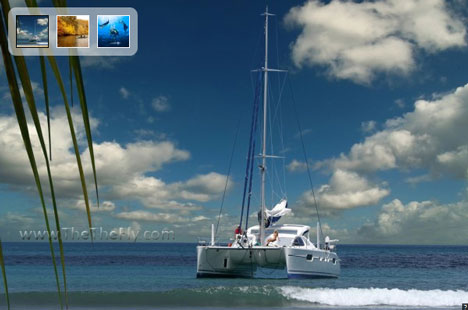 As the above screenshots suggest, you are spoilt for choice in terms of customization options. The potential applications for this plugin are numerous, and the slick presentation is bound to impress visitors to your site.
That's right – this aint no ordinary recent posts plugin – it is special. Seriously though, if you are looking for a simple but professional-looking way of displaying recent posts, this is a great option.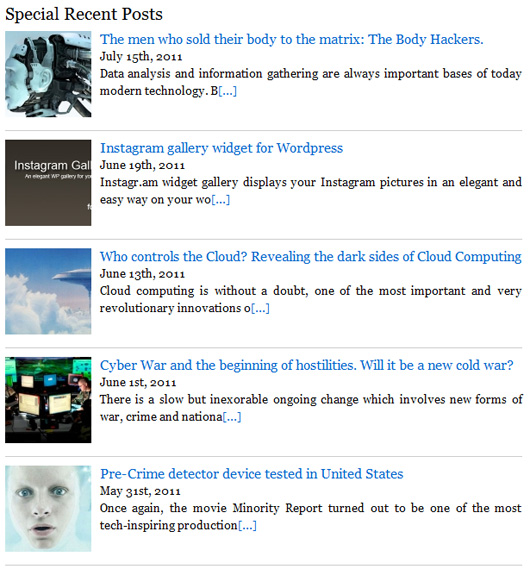 The standard display will probably suit most people, but you can control the size of the thumbnail, the length of the excerpt, the number of posts to display, and more. The plugin's developer does plan to include a related posts feature in a future update, which would really elevate Special Recent Posts above the competition.
For anyone who is concerned about potential security breaches, Login Lock is an excellent option to consider. It has a number of security features, including (but not limited to):
Enforces strong password selection policies.
Monitors login attempts.
Blocks IP addresses for too many failed login attempts.
You have control over most of the security features and how they are implemented, as shown in part by this screenshot:
One of the best features of this plugin is an emergency "panic button". This immediately logs out all users, resets their passwords, and informs them via email of the change.
Unless you have been hiding under a rock for the past few months, you will have heard of Pinterest – the newest social network sensation. Its growth is pretty astonishing, and it now drives more traffic than Google+, LinkedIn, and YouTube. Combined.
So, you may want to start "pinning". More importantly, you may want to give your visitors the opportunity to pin your content. And that is where the Pinterest "Pin It" Button comes in. As you might expect, it allows you to embed "Pin It" buttons on your site: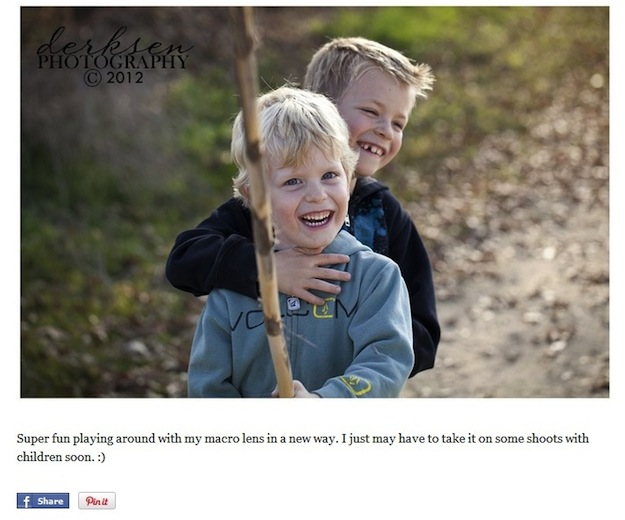 But it also affords you a great deal of flexibility as to the placement and formatting, including on which pages it should be displayed, and where on the page it should be displayed. You can even add custom CSS styling.
For the most part, you should not automate social media. By its very definition, it an interactive medium of communication. However, when it comes to scheduling blog posts, it is convenient to know that links to those posts will go out to your social networks when they are published.
WP-AustoSocial can help you with this by automatically publishing links to your blog posts to your Twitter and Facebook accounts. Setting it up is a straightforward process: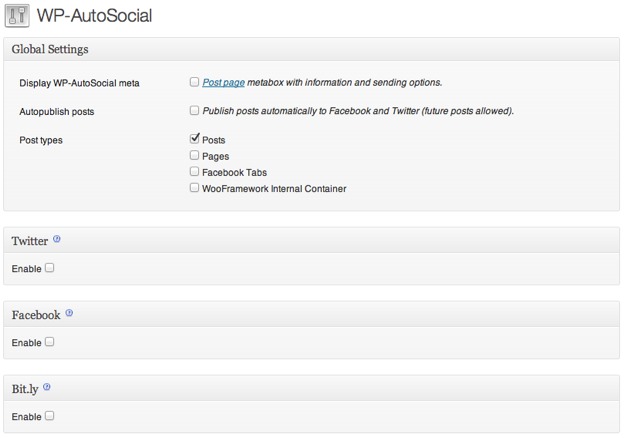 Just enable each feature as required and follow the instructions. As you can see, URL shortening is also available via the Bit.ly API.
In a nutshell, this plugin gives you 30+ customized shortcodes that allow you to do funky things with your WordPress site. Here is just a brief selection of what you can do by adding simple shortcodes to your post or page:
For anyone who wants to add some funky features to their site without getting their hands dirty with code, this is a great offering.
Here is a simple fact – interlinking blog posts increases user engagement. It is something that all bloggers should practice. And this plugin makes doing so very simple. Check it out:

Terms Descriptions allows you to define "terms" (made up of one or more words) then assign links to them. Whenever a specific word is used in your content, Terms Descriptions will create a link to the pre-assigned URL.
The plugin offers loads of settings, including (but not limited to):
Control how many terms will be converted to links in each post.
Select where you want to replace terms – in post content, in post comments, or both.
Set several word forms for each term. For example, "apple|apples".
We all know that social media is important when it comes to blogging. It is extremely important to integrate social media platforms with your blog as much as possible. That is where Social Toolbar comes in.

Social Toolbar, as you might expect, adds a toolbar to the bottom of your blog that can feature all of your social networks. As you can see, there is additional functionality, including a display of your last tweet, sharing buttons, and more. There is also a premium version that unlocks additional settings.
As you will know if you saw our recent Top 10 WordPress Premium Theme Designers post, we are fans of WooThemes. So it is with great interest that we feature WooCommerce – their fully-featured eCommerce plugin.
WooCommerce offers a wealth of options and functionality, but if you do have more specific requirements, they offer a wide range of premium extensions.
What Is Your Favorite?
So there you have it folks – another 10 plugins for you to check out. Which one is your favorite? Let us know in the comments section!