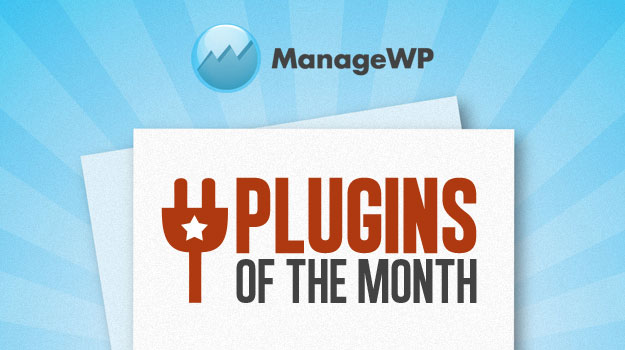 We are already onto our third edition of our most popular feature here on ManageWP, and we are simply blown away by the quantity of quality plugins that are showing up on our radar every single month. As WordPress users, we really are spoilt for choice when it comes to extending our favorite content management system's capabilities, and this post showcases that fact.
What Makes This Different
People who have already seen one of our previous Plugins of the Month posts will know the drill by now. This is not your average plugins feature post. Each of the following plugins have been downloaded less than 100,000 times – and some only have a few thousand downloads!
They have been handpicked from an enormous selection, based upon their features and functionality. They are all bang up to date and fully tested with the latest version of WordPress. You can expect to find only the cream of the crop here – and you've probably not heard of them before.
So without further ado, let's look at this month's plugins. Enjoy!
Polls are an underutilized method of engaging with your readers. Why second-guess your audience when you can simply ask them for their opinion?
Doing so is easy with the Cardoza WordPress Poll plugin. It is extremely easy to implement, and there are a multitude of features, including:
Different poll types (single/multiple answers)
Start/end dates
Styling options
Analytics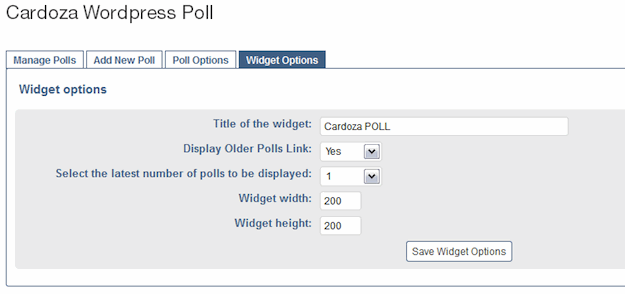 If you want to put a poll on your blog, this is a great option.
People like to make their opinions known, especially in the blogging age. Social media is booming in part because people like to tell their friends and followers what they like.
And for bloggers, knowing which posts their readers do and don't like can be fantastic information that allows them to craft better content in the future. That is where WTI Like Post comes in.

As you can see, the plugin places a couple of unobtrusive graphics that allow your readers to vote for and against your content. It also comes complete with a widget that allows you to list your most liked posts.
There are of course plenty of Google AdSense integration plugins available, but Google AdSense Plugin offers something a little different.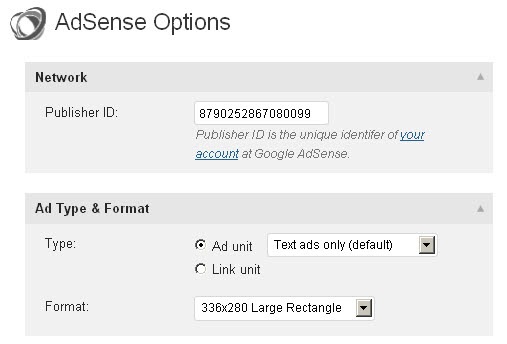 You don't just copy and paste your ad code as you do with other plugins – you can actually set up and customize your ads from within WordPress – even down to the color and styling of the text.
Google are getting very excited about rich snippets these days. In their own words, they "extract and show more useful information from web pages than the preview text that you are used to seeing." For our purposes, we can utilize them to make our websites stand out more in the Search Engine Results Pages (SERPs).
If you publish any kind of reviews on your WordPress blog, Author hReview is an easy way of collating information that Google can then display in its SERPs, this this:
The plugin also allows you to display review ratings, summaries, and more, in widgets at the top and bottom of posts.
It's nice when at least one of the plugins in our list does the hard work for us. Everything you need to know about Advanced Code Editor can be found in this introductory video (with a pumping soundtrack to boot):
In a nutshell, it makes code editing much easier.
It has been a bumper month for social media plugins, and the pick of the best starts here. YouTube Channel is an extremely customizable solution for placing a YouTube channel widget in your sidebar. Here's a bit of Lady GaGa, if you're into that sort of thing: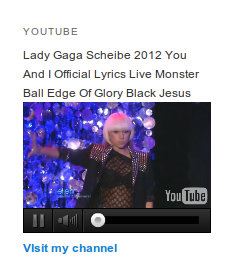 Like we said, YouTube Channel is a highly customizable plugin, with settings including but not limited to:
Channel
Playlist
Width and height
Aspect ratio
Various meta display options
The Facebook like box is a favorite amongst bloggers. You can't swing a virtual cat around the blogosphere without seeing one. So it's about time that Twitter got a piece of the action, isn't it? Enter Twitter Fans.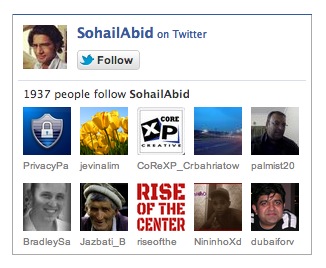 That's right folks – a Facebook like box, but for Twitter! The plugin is extremely simple to setup with only the most basic of settings to fiddle with. If you are more of a tweeter than a liker, Twitter Fans could be for you.
If you are more of a mind to showcase all of your social media profiles in one widget, WP MashSocial Widget could be for you. As the plugin's developer is eager to point out, it is inspired by Mashable's social media sidebar widget. It certainly looks the part: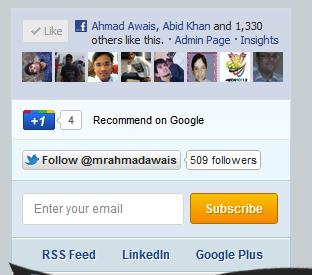 And let's be honest – if Mashable have a similar widget, it's probably worth taking a look at.
Pinterest is all the rage right now, so it is no surprise that a glut of related plugins are being released. But the pick of the bunch this month has to be Pinterest Pinboard Widget.
It's actually a lot like the Facebook like box (and the Twitter Fans plugin featured above), but it displays a gallery of your pins, rather than your fans or followers: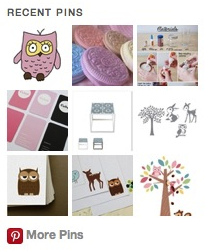 Not only is this a great way of integrating your Pinterest profile with your blog, it also adds a nice splash of color to your sidebar.
Although social media plugins dominate the top 5 this month, it is a humble utility that takes top spot. But with good cause – Plugin Performance Profiler (or P3) is an extremely valuable plugin that can help you to assess and improve your site's speed.
The process is simple – P3 simulates visits to your website and assesses page load speed, in addition to the individual runtime for every active plugin. It then spits out a report for you: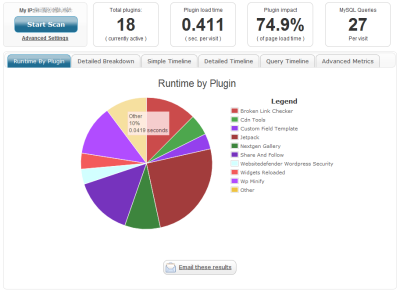 This allows you to assess which plugins are slowing your site down, so that you can make a decision as to whether or not they are worth keeping active.
The level and depth of reporting is extremely comprehensive. P3 is your one-stop solution for plugin speed assessment, and you are likely to make at least one change to your blog that improves its speed after running your first report.