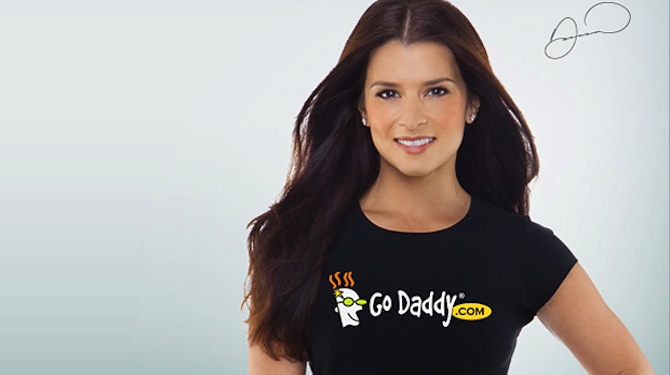 The following is a guest post written by Chris Lema.
I wouldn't.
I know, it sounds horrible. But I'm not saying I wouldn't get into the industry anymore. I'm also not saying that I wouldn't build web sites anymore. So what am I saying?
I'm saying that the world no longer needs people whose sole goal is to work on the technical details of production.
Do you remember, if you ever had this experience, back when you wanted a silk-screened t-shirt? I remember in high school some friends set up a silk-screening t-shirt shop and you could go in, pick a design (or bring in a photo) and they could create your t-shirt.
Guess what? We don't talk about or think about those shops anymore, do we? Instead, we focus on going to online stores to find cool designs or funny slogans or old retro logos and we simply order the shirt. Then it arrives — and we never stop to think about the means of production.
That's what web development shops are — they're means.
When Was the Last Time You Bought a Domain Name?
It doesn't matter whether you go to GoDaddy or NameCheap; you'll be offered much more than just a registrar would typically offer.
For $4/month, NameCheap sells a single page solution that supports e-commerce, has forms, supports out-bound email newsletters, includes SEO, works on a mobile phone and more.
GoDaddy has just introduced their new website builder which provides a 5 page website, 1 email address, access to over 8,000 photos and a free domain. For one dollar a month.
These solutions don't charge extra for responsive design. They don't rage against sliders. They don't tell users that drag and drop theme frameworks suck. In essence, the solutions are nice to people, give them a ton of features, charge them virtually nothing, and help them look good — even on smart phones.
Oh, and did I mention that they post their phone numbers on their web site and invite you to call them? Free support — just a phone call away.
Do you see what they've done?
Less for Less and The Upmarket Climb
If you've read much literature about innovation you will know Clayton Christensen's work on innovation and disruption. He is a Harvard Business School Professor who has researched and written extensively about disruptive innovation.
He suggests that companies tend to innovate features faster than customers need them. The result is that we build products that are too complicated for our own customers. If you've used Word, you know it's far more than a word processor. It has frustrated more than one person when they have tried to insert an image and discovered that they're suddenly doing page layout work.
The result of these sustaining innovations is that they produce more features — and companies charge more for them — and naturally move upmarket. After all, that's where you find the customers who are willing to pay for all those features.
But what that does is leave you open to disruptive innovators far downmarket offering less features for less cost (less for less).
Have you been to a retail medical clinic recently? They've disrupted traditional doctor's offices. I may not know the doctor serving me, but I don't care. I get in faster (same day), pay less, and get out faster.
That's an example of less for less. Those retail clinics don't do everything. But they do enough.
But here's where it gets interesting: eventually those players who created the disruptive innovation start moving upwards (the upmarket climb).
Initially no one cares. After all, they're taking the worst, cheapest and most frustrating customers. So the dominant player is thrilled.
Sound familiar? Have customers that you wish would just leave? They're cheap and don't want to pay you what you're worth. Plus they want to talk all the time. Would you be upset if they left? I doubt it.
Then One Day It's Time to Worry
Mainframe and mini computers were disrupted by personal computers. Personal computers are starting to get replaced by tablets where software is downloaded (for $1.99).
Four-year colleges were disrupted by community colleges. Now online offerings are doing it to everyone.
Discount retailers disrupted full-service department stores. And now Amazon (and its Prime program) plans to destroy them all.
Which Brings Us Back to GoDaddy
Come on, you and I can both agree that we've slammed those guys. They were doing way less for way less. All while we were making our way upmarket.
We started building sites for $500. Then $5,000. And maybe now $50,000. But we've been pulled upmarket where people can afford to pay us. And while we've done this, disruptors have been at work providing less for less ($1/month).
While we were charging for responsive design we missed the moment when barbers, mechanics, and dentists were buying domain names and suddenly buying everything else too.
Which is Why I Wouldn't Start a Web Development Company
If I were going to start a web development company today, I would start a company that figured out how to deliver strategic value to those tiny customers.
I'd pay the $1/month and I'd give them GoDaddy's phone number for support.
They need help with leads, so I'd focus on being a conversion expert. Not an SEO expert. Not a web development expert. Not a support expert.
I'd create an extension off of GoDaddy and play arbitrage.
What would you do?
Chris Lema is the Vice President of Software Engineering for Emphasys Software and the author of Building & Managing Virtual Teams and Creating a Done Done Culture.