With WordPress being so popular as a website building tool, there are now many WordPress-specific hosting options available to power your website. With so many choices, it is becoming more difficult to make a decision of which type of WordPress hosting is best for you.
Let's explore the difference between the two most popular options—classic shared hosting and managed WordPress hosting—to help you make an informed decision.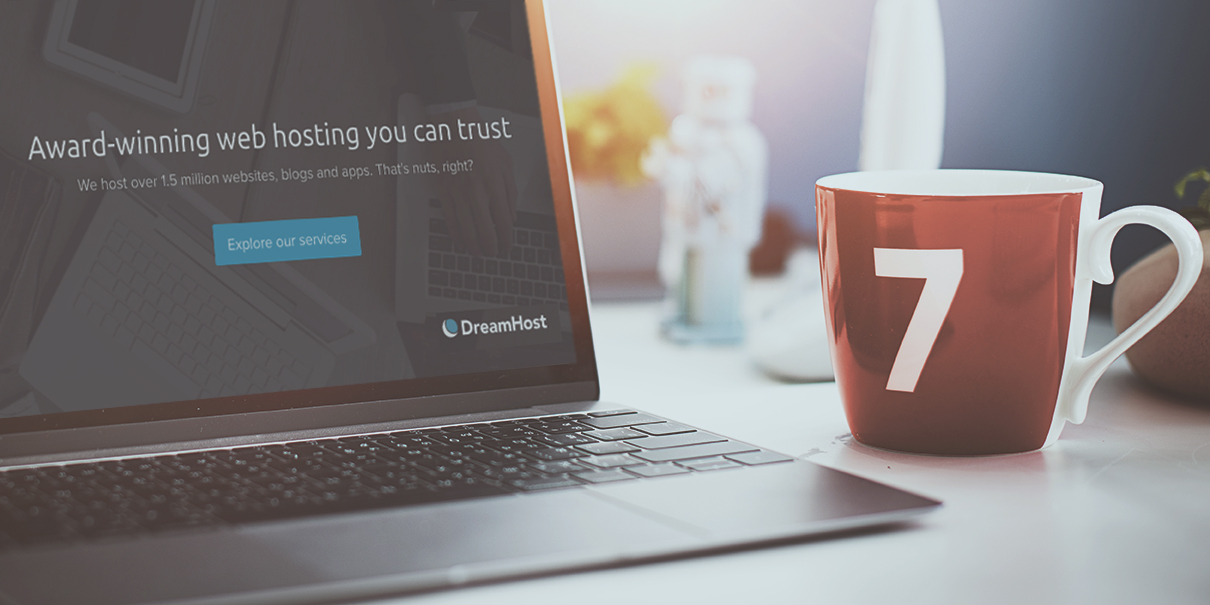 Shared WordPress Hosting
Hosting your website on classic shared hosting is a great way to get started with WordPress. Shared hosting is a mature solution and generally very inexpensive. You can add multiple domains to one hosting service and nearly all shared hosting solutions include a tool that makes it easy to install WordPress. Also, most include email you can use with your domain, with options to add SSL certificates and many other options.
On the flip side, there are some drawbacks to shared hosting. When you host your website on shared hosting, you are literally sharing your server with many other users—anywhere from 200 to 2000 others depending on the threshold set by the vendor. (Generally, the lower the price the higher the number of users per server.) If any one of those other websites on your server starts getting heavy traffic, it will slow down all other sites on that server (including yours!). In addition, you are sharing a single IP. If another website goes into email spam-blast mode and gets blacklisted, guess what, your site gets blacklisted too—until the hosting vendor jumps through hoops to clear the IP. Same thing with DDoS attacks—if one of the sites on your shared IP gets attacked, it impacts your website too.
Another major challenge related to shared hosting is that you end up doing a lot of the work yourself to set up, manage and configure your server. You have to choose caching, security and backup plugins, and then configure them properly. And remember, each of these plugins will consume resources needed to power your website, which are already limited with shared hosting.
Managed WordPress Hosting
The managed WordPress hosting market is pretty broad, with solutions that serve the needs from small business to large enterprises. To be fair in this comparison, we'll limit our discussion of managed hosting to those solutions designed for small business and similar sized organizations.
So what is managed WordPress hosting?
This type of hosting solution is one that delivers greater performance, being hosted on more isolated server resources—more often than not on VPS servers. Being on isolated resources means you are not sharing a server environment with others, you usually get a dedicated IP, and fewer users are on the server hardware. You don't get impacted by other users spam blacklisting or direct DDoS attacks. Plus more effort is given by the managed hosting vendor to delivering 99.9+% uptime and reliability to managed hosting. (If you are interested in examples of performance and reliability of managed hosting solutions, check out this article by ReviewSignal.)
In addition, managed hosting means pre-installed, preconfigured services that minimize the amount of time required to get started. These services provide caching, security and backup solutions for you. Better yet, most of these services are much better than what you can get from a plugin—being done at a server level. Varnish caching for example, runs on a layer in front of WordPress itself and thus is far superior than what any caching plugin can provide. They're also more efficient in terms of server processing than plugins are. DDoS and brute force attack mitigation, web application firewalls, and automated WordPress updates are some of the features you get with managed WordPress hosting that you may or may not get with shared hosting. Included advanced backup solutions tend to store your backups offsite or in another location (safeguarding them against local server failure). In short, you can spend your time focusing on creating great website content, not worrying about how to fine tune a caching plugin.
Managed hosting services also tend to offer advanced features that you don't find in shared WordPress hosting. One of the biggest is staging support. Staging allows you to clone your site, test out new themes, plugins or customizations, without impacting your live site. When the changes look good, a single click pushes them live. If something unforeseen happened to this new version of your website, you can roll back to a previous version just as easily.
Most of all, managed hosting solutions focus on providing a higher level of support than what you get with shared hosting. When you need help, you get support faster and you get the help you need from more experienced support agents.
So what's the downside of managed hosting?
Well, they are more expensive than shared hosting options. Because you get a lot more, there's a commensurate increase in cost. There are usually more limitations than with shared hosting. For example, many of the managed WordPress hosting services for small business only support one domain per account. To be fair, this is done for performance and security reasons. Having a single site will give much better performance than loading up the server with many of them. And isolating a domain means that if it does get affected with some type of malware, that malware isn't going to be spread to your other domains. It remains isolated.
Differences in Managed WordPress Hosting Services
We've covered the similarities between various managed WordPress hosting services; however, like many online services, different vendors' products will vary. Some allow the use of any theme or plugin, while others restrict you to a specific subset. Some limit the number of visitors you can have per month, while other vendors don't restrict bandwidth or number of visitors. Some offer email hosting along with your WordPress website like shared hosting, while others do not. Some add malware scanning services. Some offer easy upgrade from shared hosting. Some offer free migration to their hosting plan. (ManageWP has built support to help you with cloning and migrating your site!) Some provide developer-like tools, such as SSH access, WP-CLI and Git version control support. You will need to decide what features are important to you and look for vendors who can provide what you need.
When we started building DreamPress, our managed WordPress hosting service, we talked to a lot of WordPress users to find out what they really needed in a managed hosting solution. We learned that what many users wanted was a highly flexible product—one that supports any WordPress plugin or theme—that delivered high performance along with ease of use. We created a product that is five times faster than shared hosting, very easy to use, while giving users the flexibility to use any WordPress plugin or theme and not limiting the number of users per month.
Total Cost of Ownership
One of the biggest things to consider when comparing shared and managed hosting is the total cost of ownership. How much time do you have to set up, configure and manage your hosting service? How much performance, power, security and reliability do you need? What is the cost to you or your organization when your site is down? These all need to factor into total cost of ownership of your website. It is not just the base price of the hosting plan. It is all the time and energy required with hosting your website to meet your individual needs.
Hopefully this comparison is worthwhile to help you as you consider your options—to determine the best WordPress hosting solution for your website. Good luck.