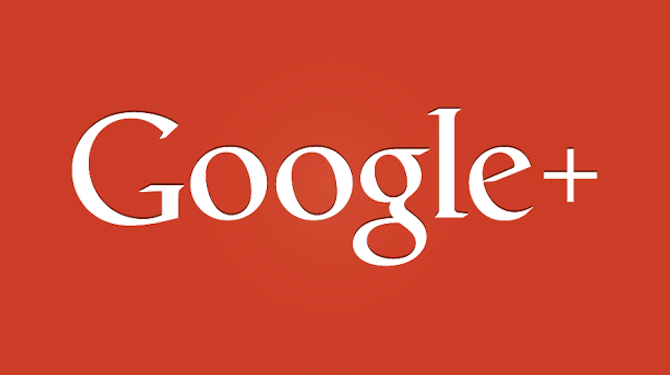 You've no doubt heard of Google+, but what you may not know is that it is the second biggest social media site behind Facebook, beating out the likes of YouTube and Twitter.
Furthermore, it is Google's baby, and Google is giving it every chance to succeed. Consider for instance the concept of social signals. As long ago as 2010, Google have stated that they take links from social media networks into account when ranking websites. Well, they've gone into overdrive with Google+ (as one would expect) — in an experiment carried out in October 2012, Cyrus Shepard of Moz found that twenty-seven of the top one hundred Google searches for his name was a link to a Google+ page.
Which brings me to the topic of Google+ authorship, which represents a free opportunity to boost click through rates from Google search results by up to 150%. In simple terms, this means that you can attract more search engine traffic without an increase in rankings. In this post I am going to show you how to implement verified Google+ authorship on your WordPress website in three simple steps.

What is Google+ Authorship?
But before we get onto that, let me clarify exactly what Google+ authorship is.
Even if you are not familiar with it, you've probably seen it. It is represented by those Google search results that feature a little headshot. Here's an example:

What's going on here is simple: the webpage is associated with the author's Google+ profile, which means that Google can pull a headshot, author name and his or her number of Google+ followers and incorporate it into the search results.
Looks pretty cool, right? But Google+ authorship is more than just a pretty face — it can have a drastic effect on click through rates (CTR) to your site from Google search results. An infographic from Attwood Digital published in March 2013 made a bold claim about Google+ authorship CTRs: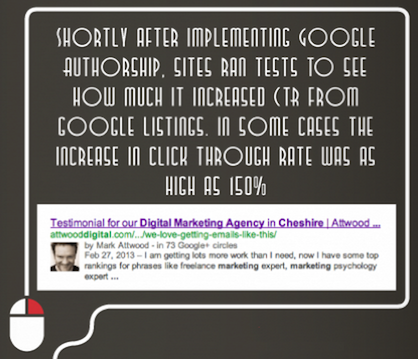 This claim is corroborated in part by other sources. For instance, to refer again to Cyrus Shepard from Moz, he was able to boost click through rates by an estimated 35% just by optimizing the profile photo that would display in the search results. Furthermore, he also noticed an improvement in engagement metrics such as bounce rate and time on site.
There's no doubt about it — Google+ authorship is something you should be taking advantage of. So let's get to it!
Step 1: Link to Your Google+ Profile Page From Your Website
In order for Google to verify you as the author of your own website, you must create a reciprocal connection between the site and your Google+ profile. The first thing to do is to link to your Google+ profile page from your website.
You do this using the rel="author" meta tag, which should be inserted into your theme's <head> section (which you will find within the header.php file). Use the following code, replacing the URL with your Google+ profile page:
<link rel="author" href="https://plus.google.com/111599818756142119126/posts" />
That's all there is to it. However, if you're not sure how to do this or would prefer not to mess with your theme files, there are alternative means. If you want a standalone plugin to do the job then check out (the rather unimaginatively titled) Google+ Author Information in Search Results. Alternatively, you will find that the big SEO plugins such as All in One SEO Pack and WordPress SEO by Yoast also have a field in which you can insert your Google+ profile URL to achieve the same effect.
Whichever way you choose, the end result must be the same: the inclusion of the rel="author" meta tag in your theme's <head> section with a link to your Google+ profile page.
Step 2: Link to Your Website From Your Google+ Profile Page
Now you need to complete the connection via your Google+ profile page. You're looking for the Links section on your About page (accessed via the About tab within your profile):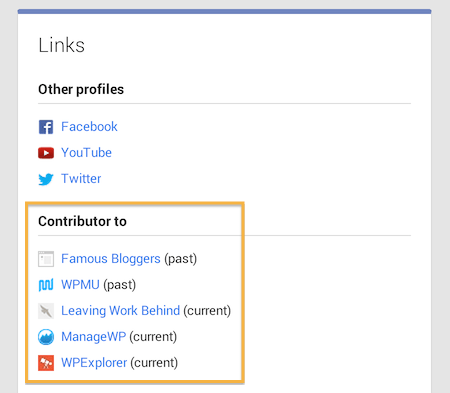 Click the Edit link within the Links section and add your website to the "Contributor to" list.
That's all there is to it! When Google next re-crawls your webpages it will spot the rel="author" tag and be able to verify your authorship by cross-referencing against your Google+ profile.
Step 3: Test
This process can be a little prickly at times so it is best to check that everything is in place before celebrating your impending boosted search referrals. Fortunately this is easily done with Google's rather imposingly named Structured Data Testing Tool.
Just head over there and enter your URL into the box and Google will let you know whether or not there is a verified connection. You should expect to see something like this: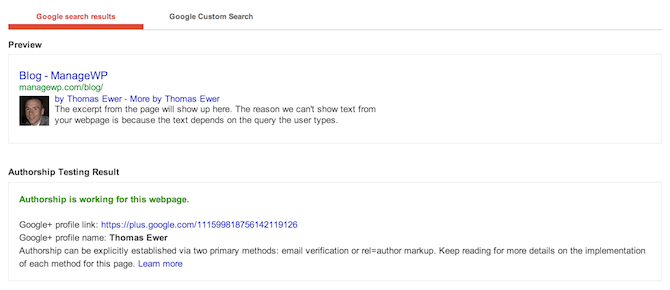 Congratulations! You are now a bona fide verified Google+ author. If you have any questions or comments please don't hesitate to fire away below.