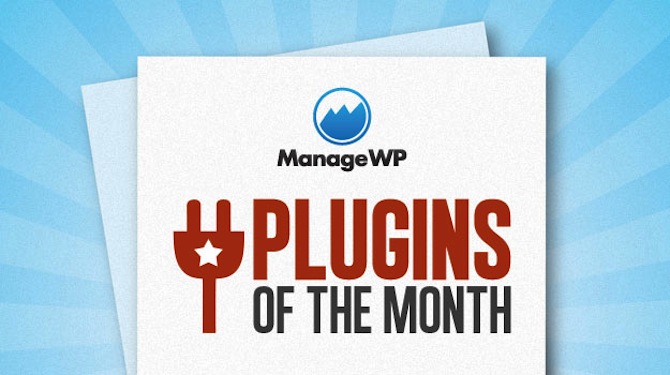 It's been a bit of a roller coaster ride for WordPress over the past month or two, with stories of the botnet attack and compromises to two popular caching plugins emerging. But as far as I am concerned, the WordPress core is secure. It is up to you as the end user to ensure that you maintain your site so that it is safe against automated attacks.
One particular weak spot for any WordPress installation is out of date plugins. And that's one of the reasons why our Plugins of the Month series is so great — we only feature the most up-to-date plugins. You will not find a plugin below that was updated prior to April 2013 — they're all current, have been downloaded thousands (or tens of thousands) of times and come highly rated. Enjoy!
I am personally not a fan of attempting to prevent people from copying content on your site. Quite frankly, life is too short and you'll tend to irritate genuine visitors whose user experience is somewhat marred by copyright protection measures.
Having said that, if you do want to protect your content then WP Content Copy Protection is a good option. Some of the most common copying methods (such as right click, image dragging and keyboard shortcuts) are blocked. However, the plugin's author does stress that the plugin is more of a deterrent rather than a preventative measure.
I love lazy loading. In short, certain elements are only loaded onsite when they become visible within the browser's viewport, which means that your web page's initial loading time is slashed.
BJ Lazy Load is a great option, not only because it does the usual lazy load job with images on your WordPress site (using JavaScript), but also because it includes a custom function that allows you to lazy load any image and iframe on your site.
You may have come across the likes of Hello Bar before and AddThis Welcome Bar does a similar job. However, its job is to present a custom message to site visitors based upon their origination. For instance, if a visitor comes from Facebook they will see the following:

These targeted messages should serve to increase the likelihood of people sharing your content on their social media network of choice.
Now I'm no developer but this looks like a great tool for those who do know how to wrangle code. And with Automattic's involvement, you know it's going to be a quality plugin.
In short, Developer helps you to optimize your development environment by ensuring that you have all the relevant tools and plugins installed.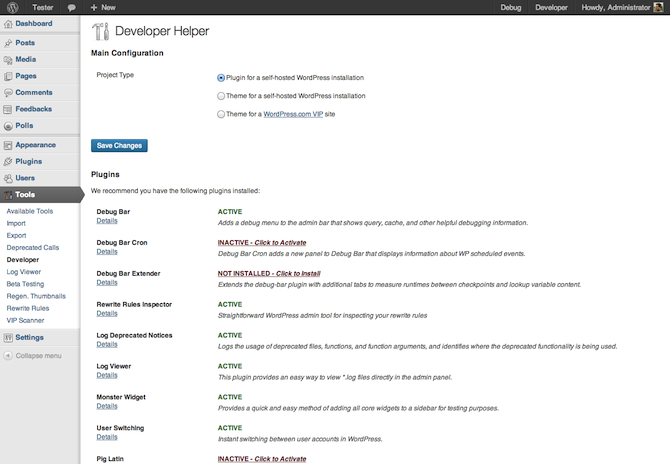 As you can see from the screenshot above, the plugin provides you a list of recommended development plugins that you can activate from within its settings screen.
Although I am a huge fan of the Relevanssi plugin, Google is of course the daddy. And that is why I sat up and took note when this plugin arrived on my radar.
While many plugins have been created in the past to allow you to incorporate Google search within your WordPress site, they've always had their shortcomings and failings. However, Google CSE manages to serve up Google search results from within your WordPress search page template without the need for any customization: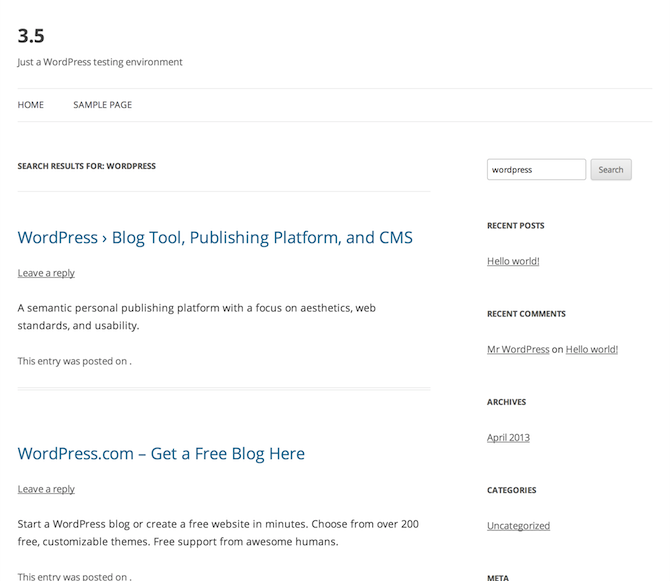 The setup is simple: just follow the instructions to grab a Google API Key and a Custom Search Engine ID and you're good to go!
This is a cool concept and certainly one that may interest businesses using WordPress. Sendola enables you to add a button to your site that visitors can click on to have your contact details sent to their phone: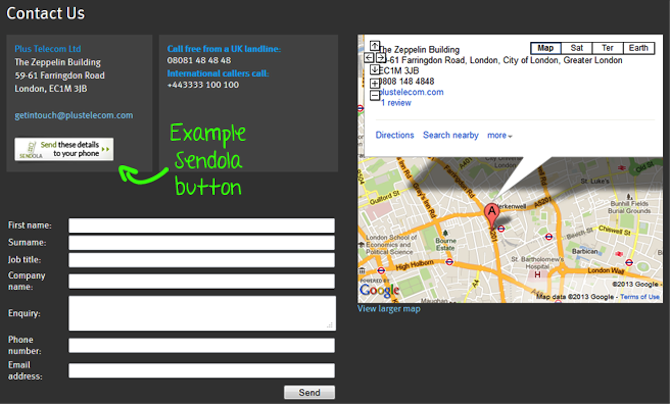 By contact details I mean rather a lot, including (but not limited to):
Phone number
Google Map
Opening times
Payment details
Images
Directions
Google Streetview
Ah, chat rooms. I wasted many an hour in them on my parents' pay-per-minute dialup connection in the late 90s. And although they may seem rather a quaint notion these days, there is definitely still a place for them in the right context.
That's where Barc Chat comes in — it enables you to create a chat function on your site with ease. Just check out the following video:
Given that security has been such a hot topic these past few weeks, it only seemed right that I included a security plugin on this month's list.
In short, Stealth Login Page protects your /wp-admin/ and wp-login.php pages from being accessed without you having to make any potentially confusing manual adjustments to your site's .htaccess page. Any person (or bot) that attempts to access will be redirected to a page of your choosing, while you can still login via the custom URL.
This plugin does not offer you comprehensive protection against malicious attacks but it is another layer of security to consider.
I've always been puzzled by what I perceive to be missing settings in the WordPress core. Fortunately, the Advanced Settings plugin does a great job of filling in many of the gaps, including (but not limited to):
Remove comments system
Insert author bio on each post
Add description and keywords meta tags in posts (SEO)
Get the blog description and add a description meta tag
Hide top WP admin bar
Remove HTML comments
Easy FeedBurner configuration
Insert google analytics code
Display page loading time
Add thumbnail support
Set JPEG quality
Fix post type pagination
The plugin's author is working on even more settings in the future, so stay tuned!
I don't tend to get excited by SEO optimization plugins much as I think that WordPress SEO by Yoast has the market pretty well cornered, but having said that I do like the look of SEO Plugin by Squirrly.
Unlike SEO by Yoast, its focus is entirely on onsite optimization, as demonstrated in this video:
It's got a bunch of interesting features that Yoast's plugin doesn't include, so if you're looking to squeeze the most out of each of your WordPress blog posts, this plugin could be well worth a look.