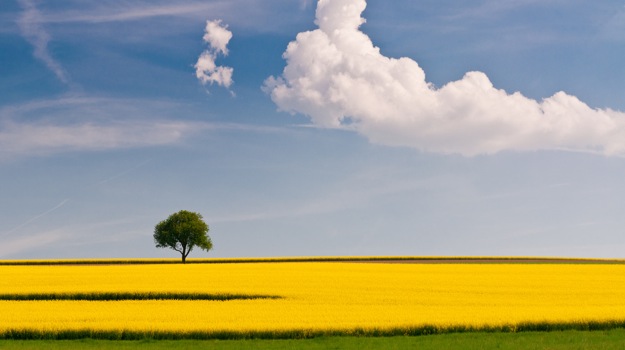 Spring is finally here! You may be ready for it personally, but is your blog ready for Spring? Luckily there are several ways to get your blog ready for this wonderful season.
For starters, you can do a little Spring cleaning such as cleaning up your unneeded drafts, freshening up your categories and tags, and cleaning your databases. However, you can also get your blog ready for Spring by changing up the theme. You may want to keep the theme you have, but simply change the colors or header. Alternately, you may want to change your entire theme altogether and give it a fresh new look.
Today I'm going to share a few free and premium themes that can help to give your blog a Spring feel. These themes are sure to brighten up your blog and put your visitors in a cheerful mood.
Spring Loaded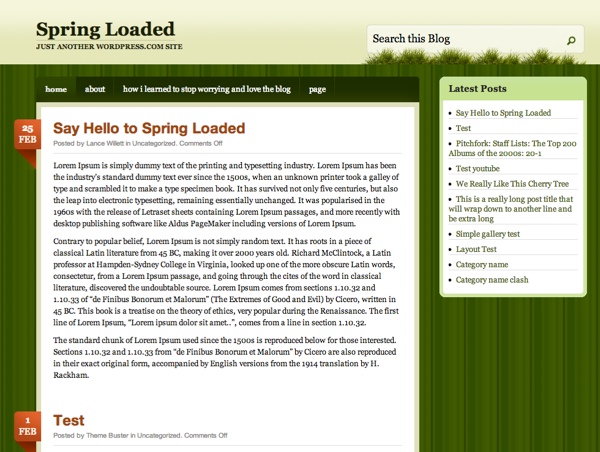 The Spring Loaded WordPress theme is rather simple and has an old school feel to it (due to its age), yet it does give you that Spring feel to it. The layout is very clean and includes a small header, sidebar, search bar, and green background. With a little extra tweaking, this can be an even better theme.
Green Nature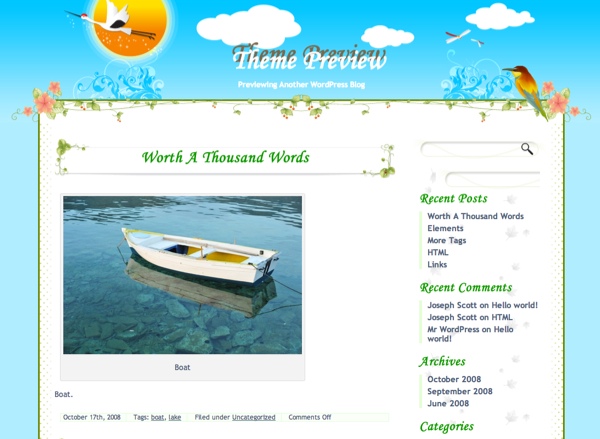 This theme is a great way to "say hello to Spring." The header includes the sky, clouds, sun, birds, and flowers. The footer includes more flowers, along with a butterfly, dragon flies, and a bird house. Green Nature is a cute theme that is probably best suited for feminine/girly blogs.
Tender Spring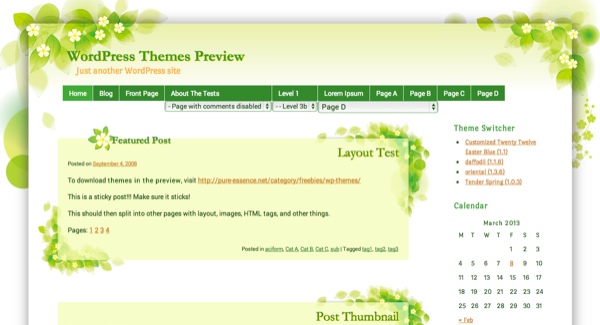 Tender Spring is a new, responsive WordPress theme with a fresh, clean layout and a lot of greenery. The content area is noticeably wider than usaul, giving a true focus to your blog posts. Note: This theme is pending review in the WordPress theme queue, but there is a temporary download link in the comments section of the info page.
Peach Bloom Spring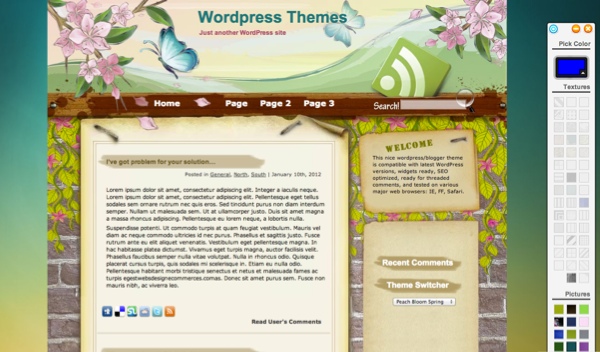 You can definitely tell that the designer put a lot of work into the Peach Bloom Spring theme. The flowers are pretty realistic and detailed. I love the brick background, but personally I wish that it covered the entire theme background instead of just the content area and sidebar. Regardless, the theme includes a background changer so that you can change the color, texture, and/or image of the full background area.
Natural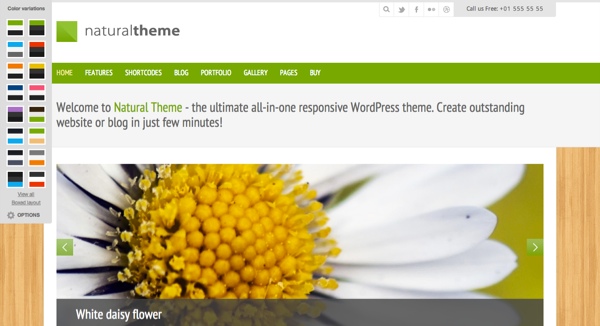 Natural is a fresh responsive theme that comes with 16 predefined color variations; many of those variations have a nice Spring feel to them. Though there's no foliage or flowers included in the design, it's the clean, bright layout that really makes the Natural theme shine.
Nature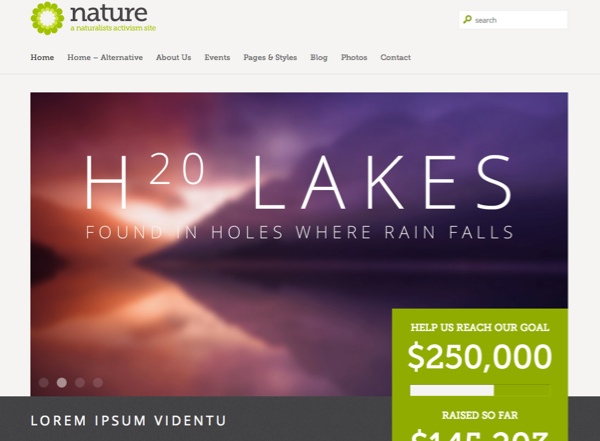 Nature is a responsive theme that comes with 3 different color schemes: Antartica, Africa, and Meadows. The Meadows color scheme is the one that looks most like Spring, but it's also nice to have two other color schemes that can possibly represent two other seasons. You'll find the beautiful meadows pictured in the footer of the theme.
Sky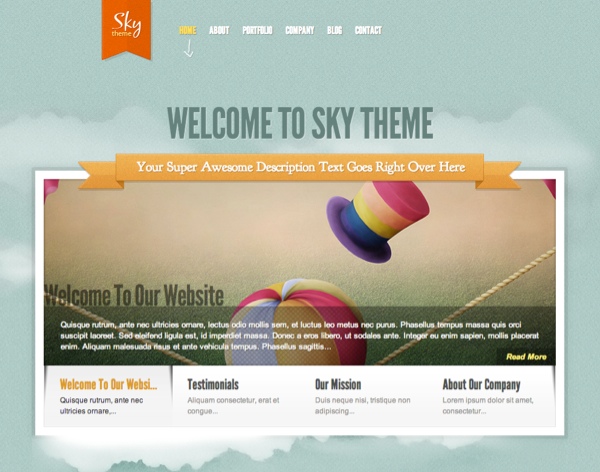 Sky is just that: a WordPress theme in the clouds. What's unique about this theme is the transition from one page to another; the background rotates to the right, which gives the clouds a moving effect. If the clouds aren't enough to make you think of Spring, adding a touch of falling Spring flowers (mentioned below) is sure to help.
Bonus: Falling Spring Flowers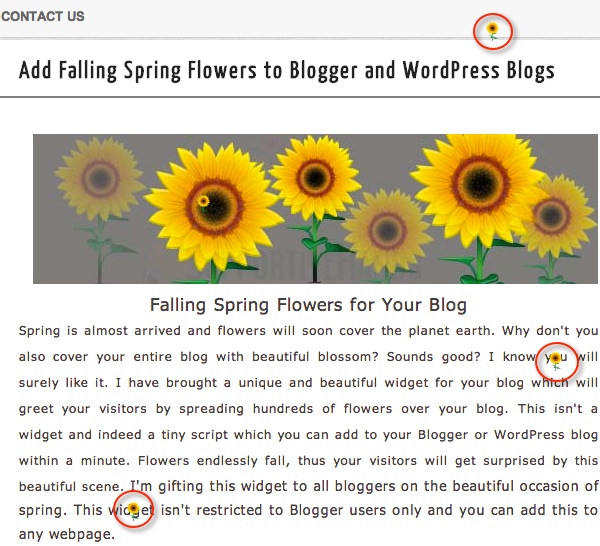 This is not a WordPress theme, instead it's a simple script that you can add to your current theme header. The code will add a never-ending stream of falling sunflowers to your entire blog. The flowers are surprisingly unobtrusive and will surely give your theme a nice Spring feel.
Info and Demo | Free
How do you get your blog ready for Spring? Are you using a Spring theme or do you prefer a good Spring cleaning?
Creative Commons image courtesy of aspheric.lens