Do you ever find yourself in situations where clients ask you the same types of WordPress support questions?
For example:
The text on my webpage looks awful. How do I fix it?
How do I upload an image from my PC to my website?
How do I add a new page to my website?
Video User Manuals is a plugin that allows consultants to train their clients on how to use WordPress in minutes instead of hours. Essentially, this plugin uses videos and manuals that enable your clients to effectively use their content management systems. This allows consultants to get back to doing what they love, which is building cool stuff with WordPress.
The team at Video User Manuals have been around since early 2008. They are the original and first plugin to put video tutorials in the WordPress dashboard for clients.
This post will highlight some of the key features and benefits of the plugin. Plus there is is a special discount code for ManageWP readers so be sure to check that out at the end of the post.
Let's take a closer look…
Language Capabilities
The first thing to note is that this plugin comes in a variety of accents including American, British, Australian, French, German, Italian, Spanish and Portugese. So, it truly is a multilingual plugin that you can use for a variety of clients that can literally be located worldwide.

Editor Functionality
Video User Manuals covers WordPress "Editor" functionality as well as WooCommerce and WP SEO by Yoast plugins.
You might ask, "Why does it feature an Editor and not an Administrator in the videos?" The reason behind this is that the majority of developers give their clients Editor logins when the site is handed over. Makes sense!
Branding and Personalization
Video User Manuals offers a completely rebrandable solution for professional handover to clients. This solution is also available for staff of larger organizations such as colleges and other media.
Specifically, the plugin comes with a white label PDF and rebrandable Word document for additional written support.
You're able to add branding above all the videos which presents a more professional experience for your client. In fact, you can take things a step further by changing all the images, including the menu icon, if you choose.
Another feature is that you have the option to personalize the manual for your client. Feel free to write the introduction or choose from a more generic message.
The choice is yours.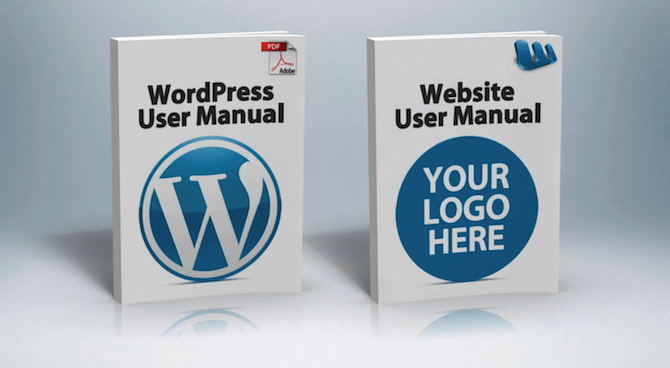 In addition to the above features, you're also able to add your own videos or turn off individual videos in certain sections.
Once you have things setup the way you like it with your own branding, you can save your master profile so future installations take less than thirty seconds.
Easy-Link Feature
The team at Video User Manuals just launched an easy-link feature which allows you to generate URLs for individual videos for each client.
A client might contact you and say "Hey, I've forgotten how to paste from Word" or "I've forgotten how to upload an image."
The easy-link feature helps developers in cases like this where a client might ask for a specific function. As opposed to replying with, "Okay, go to the manual. Then scroll down and watch the fourth video in the second row, etc…"
The developer now has the ability to point the client to the correct video by sending them a link related to their specific request.
There are two ways you can do this.
If you're logged into your client's website, you can just scroll down the video, copy the link address and send it your client. When they click the link, it will take them to the page with the specific video highlighted in yellow.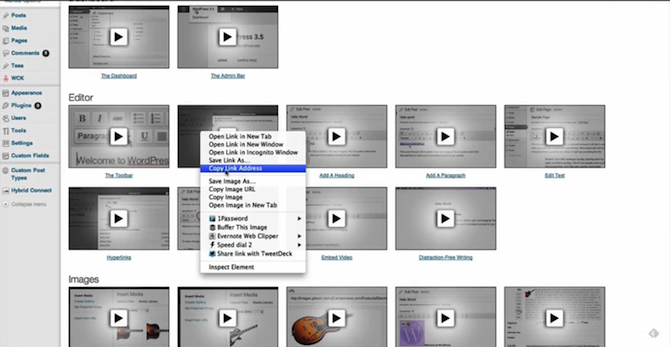 What if you're not logged into your client's website? Well, you then go to http://www.videousermanuals.com/easy-link.html and enter your client's domain name. Pick the particular video that will resolve  your client's question, copy the link from the form and send it to your client. As with the option above, they'll click on the link and go to the page with the specific video they need highlighted in yellow.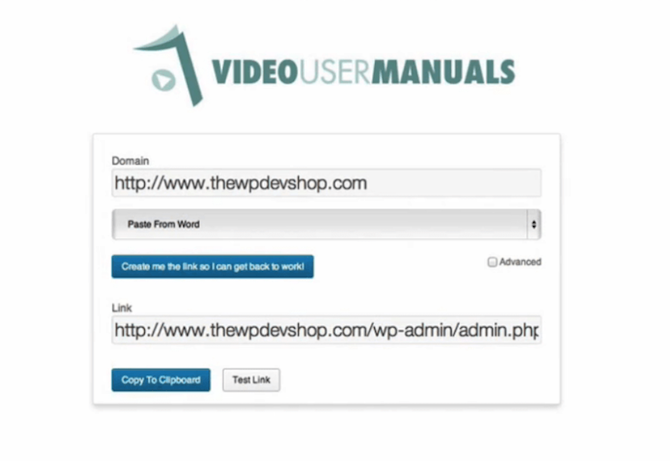 WordPress Plugin Updates
All the videos and the written manuals are updated for every stable release of WordPress.
As each WordPress version is released, the team at Video User Manuals analyzes it to determine if a new video or manual requires updating. You no longer need to worry about this.
Just be assured that the plugin checks for new releases and updates accordingly.
Unlimited Installs
You are able to install the plugin on as many of your client's websites as you'd like. Up to one hundred domains on the developer licence and then it is an additional fifty percent fee for every one hundred domains after that.
Summary
The Video User Manuals plugin is packed with features.
Here's a quick summary:
Available in a variety of languages to help cover your current and potential client base

Over 55 professionally produced video tutorials that covers every aspect of using WordPress in a non-technical language

Fully customizable and rebrandable so you can make it your own and add an extra professional look
No need to worry about compatibility with future WordPress updates as that is taken care of automatically by the Video User Manuals team
Unlimited installs
There is so much to like about this plugin. The biggest benefit is that it balances providing your clients with value and support while saving you time.
What do you think about the Video User Manuals plugin? Have you used it before? Tell us about it in the comments below!
Special Offer for ManageWP Users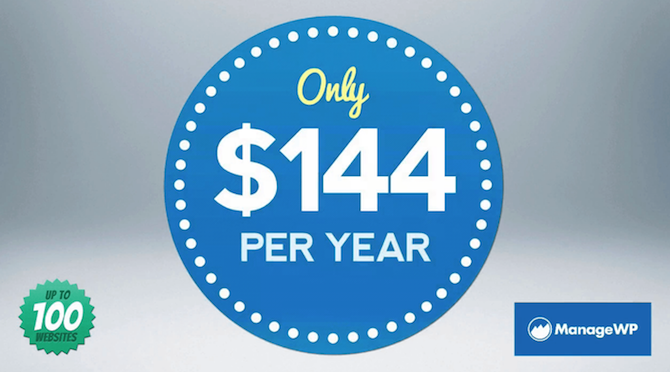 We're delighted to be able to offer you a special offer for ManageWP blog users and blog readers only! If you're interested in purchasing this plugin, you can get a 50% discount right now by clicking here.
If you have any questions then don't hesitate to get in touch via the comments section below. Enjoy!