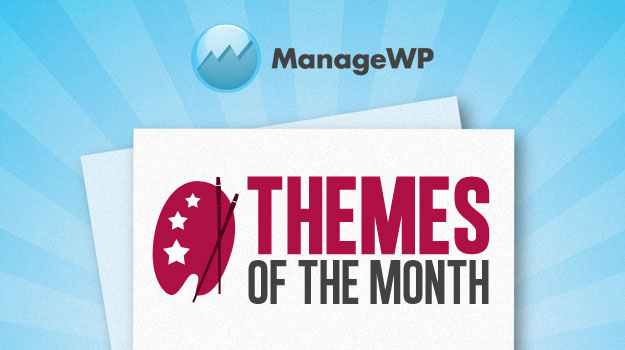 They say that variety is the spice of life, and our selection of free WordPress themes this month is truly mouthwatering.
There is something for every taste in the five themes below – from the whimsical, to the professional, to the personal. From business cards, to portfolios, to tumblelogs.
So if you're on the lookout for a great new theme, take a moment to explore the options below, which represent my five top picks from all of the free themes released on WordPress.org in the last month. Enjoy!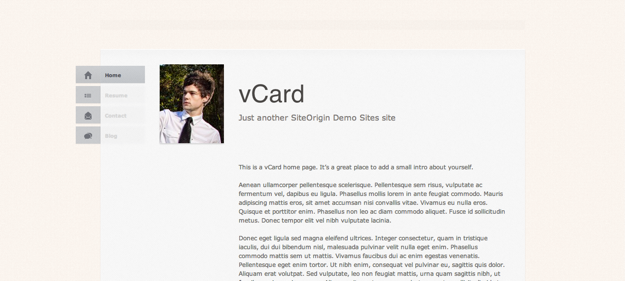 Business cards are so old fashioned these days. Why not just give people a web address? Then you have all the space in the world to tout your wares.
This is the idea with the vCard theme – a clean and functional design that enables you to publish your vital statistics. That's it!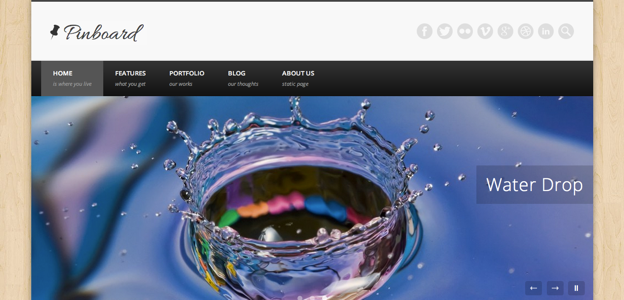 If you are a fan of grid layouts and understated design, you will love Pinboard. This theme could easily pass for a premium design – it is seriously good looking.
However, not only does it look good, this responsive theme also comes with plenty of functionality, such as a built in slider, social media icons, and multiple layout options.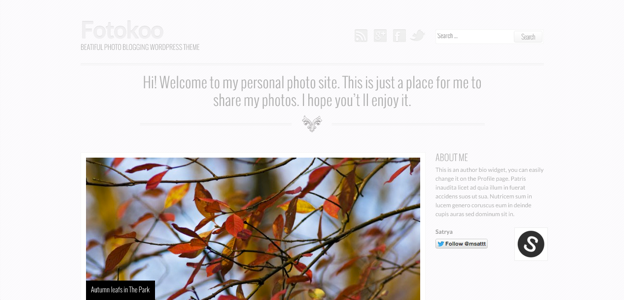 As you might gather from the name, Fotokoo is a theme whose primary objective is to showcase photographs, and nothing distracts from that.
It is dominated by a large slider above the fold, with a small bio widget to the right. Each of your photographs are then thumbnailed below for easy viewing. Each page features the photograph itself, along with meta data and space for a description.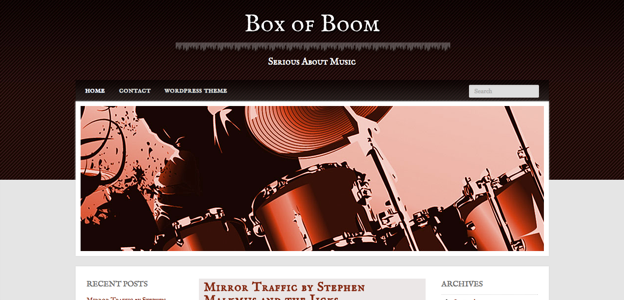 Ignore the name of this theme, which is actually the name of the site that it was originally developed for. Box of Boom is a simple yet impactful three column theme.
It clearly takes a lot of inspiration from the Twenty Eleven theme, but is different enough for that not to be distracting.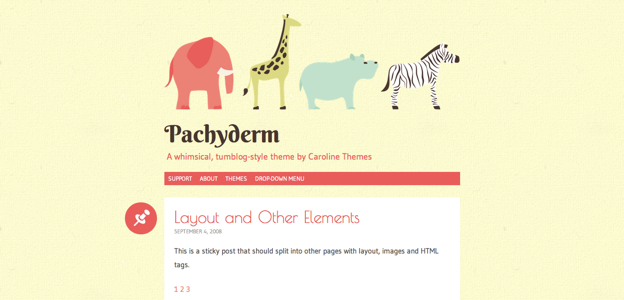 Back in the May edition of our Themes of the Month series, we featured a cute little theme called Buttercream. Well, that theme's author has been at it again – this time with Pachyderm.
You can tell that both themes were developed by the same creative mind, as they are equally whimsical and colorful. However, that is not to say that this tumblelog-style is without functionality – it caters for all post formats and includes an optional sidebar, a flexible header image, and custom backgrounds.