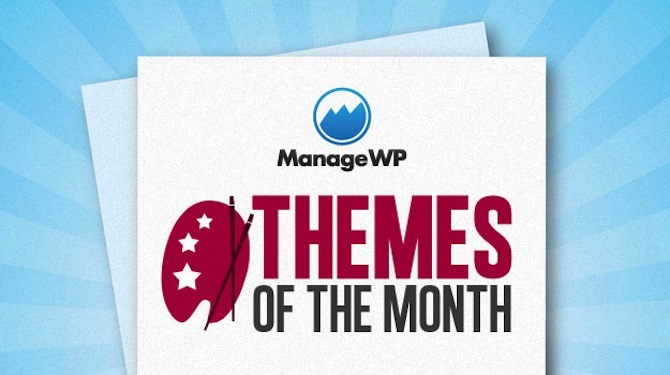 It would appear the WordPress community have saved their best work until the end of the year. There were a remarkable number of excellent themes for me to choose from this month and editing it down to the final five was an extremely difficult task.
Since choosing final five themes was so difficult I have a varied selection this month. There are themes that work best on blog or news styled websites. There is a child theme for P2 and themes that work best when images and photography is involved.
As always we'd love to hear your thoughts on this month's selection in the comments below. Enjoy!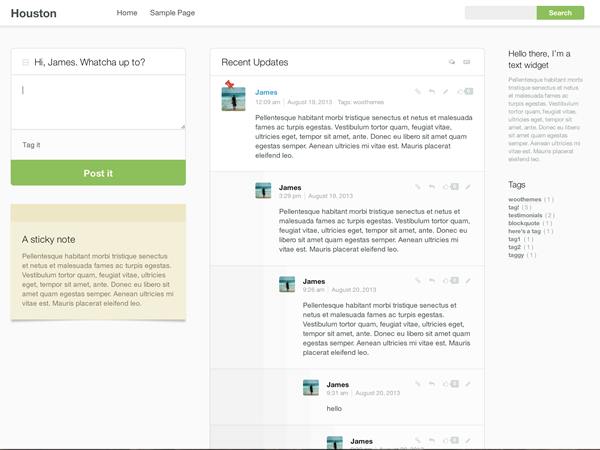 Houston is an excellent child theme for P2 developed by the team at WooThemes.
P2 is a simple theme that is used to communicate quickly and simply. The Automattic team uses it extensively for internal communication due to its streamlined look and inline editing. Houston makes the functionality of the P2 theme shine, adding an extremely useful widget region beneath the post box and is completely integrated with the P2 Likes plugin.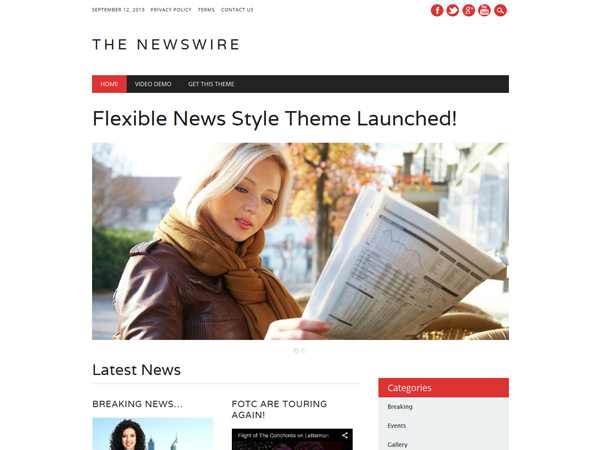 The Newswire theme has been developed with news related websites and blogs in mind. It comes with a built in large slider that can be used to display the latest posts, or sticky posts should that be your preference.
It is a clean and professional theme that is completely customizable and fully responsive.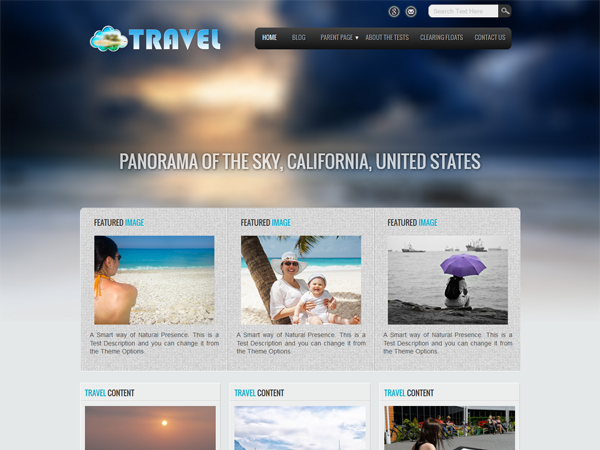 Travel Lite is an elegant and beautiful responsive theme. It is especially useful for travel websites, or sites that wish to showcase photography.
One specific area for showcasing photography is the slider on the home page. It acts similarly to a normal slider with the additional feature of also being part of the background. This allows you to use more screen real estate than most sliders of this type use.
Travel Lite is a stunning theme and is worth downloading to try on your website.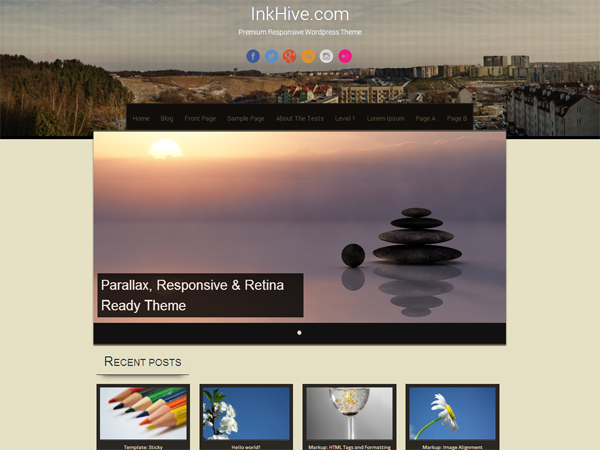 Sixteen is a great theme for blogs. It has a clean and artistic style that focuses on images. It comes with a responsive slider built into the theme, as well as customizable header and footer areas.
The grid display on the home page focuses on the featured image of each post allowing the section to stand out. There are several nice little touches to add to the quality of the theme, from interesting CSS transition effects to the usage of SocioCon icons.
This theme is definitely worth downloading and testing on your site.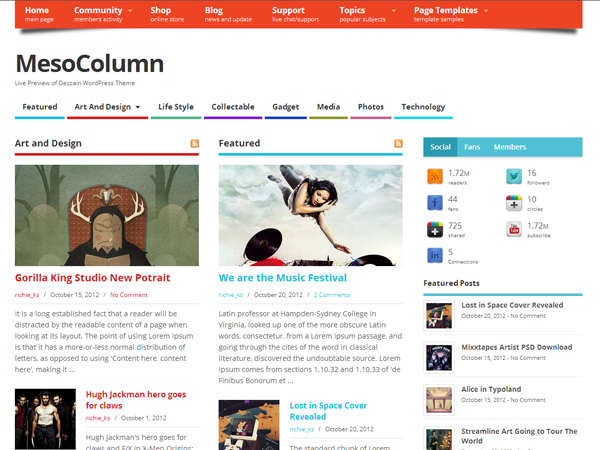 I really like MesoColumn. It is a beautiful and simple theme but has multiple uses of color to accentuate various aspects of its design. It is a fully responsive HTML5 and CSS3 theme that has built in support for some of the major third party plugins. These plugins include: BuddyPress, BBPress and WooCommerce.
There are a huge number of customization options available to use as well as built in access to the 600+ fonts in the Google Fonts Directory.
This is an excellent theme that would look great on many website types.