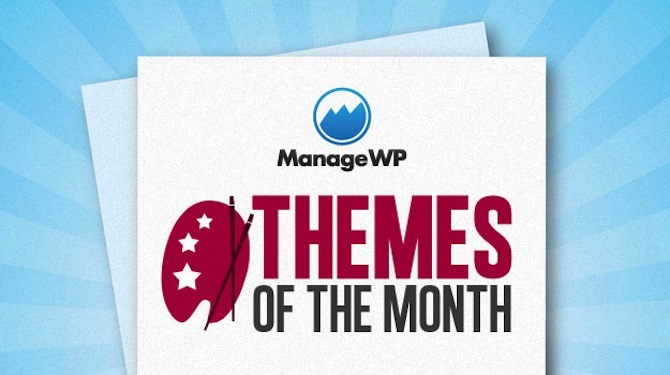 I have another excellent selection of themes for you this month. I could have quite easily made this month's selection ten themes without any difficulty. The hardest part was once again narrowing the selection down to the final five.
This month I believe we have themes that a great many of you will be downloading and installing on your WordPress websites. I tried to focus on a selection of clean professional themes that work well with bold striking visuals this month. As always I'd love to hear your thoughts on this selection in the comments below. Enjoy!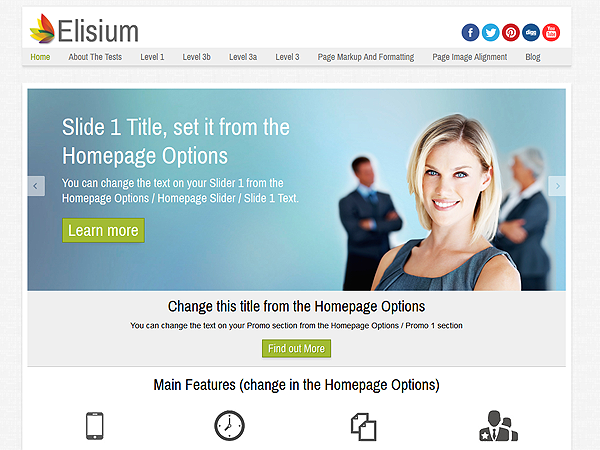 Elisium is a responsive theme that is ideal for business websites. The theme comes with two homepage options built in, to either display the blog posts or a presentation page.
The theme comes with a homepage options section that allows for a great deal of customization, including overlaying titles and descriptions on the slider.
This is a great theme for any business looking to have a clean and easily customizable WordPress website.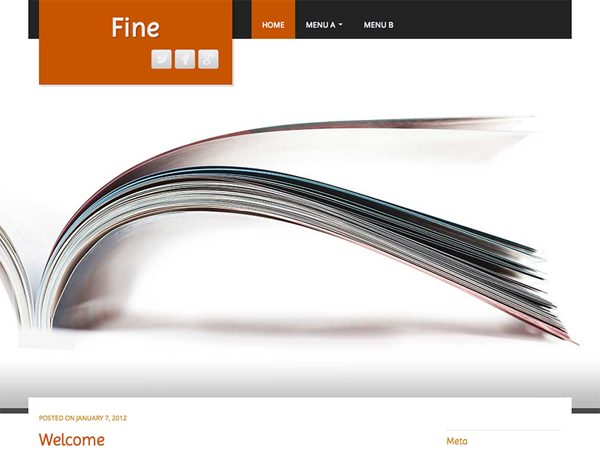 Fine is a great minimalist theme that can be configured with an easy to use drag and drop system.
It is fully SEO optimized and comes with multiple dynamic sidebar layout options. It also includes per-page dynamic templates that allow you to completely customize each page to their individual requirements.
Fine also comes as a Pro option that includes additional options for a small fee.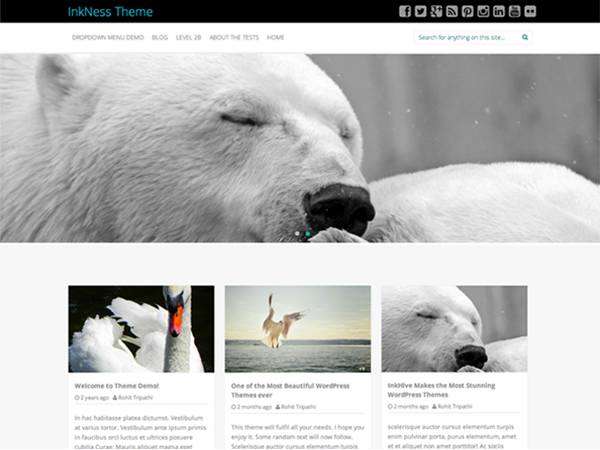 InkNess is a responsive theme built upon a 3 column grid based layout.
The theme has a huge number of features and settings that can be customized. These include a fully responsive slider, CSS transition effects for images, custom layouts and background support and customized widget design.
InkNess is a clean, minimal and stunning theme that can be utilized for any type of website. It looks great on any device and is definitely worth a look.
There is also a Pro option incorporating additional features and support.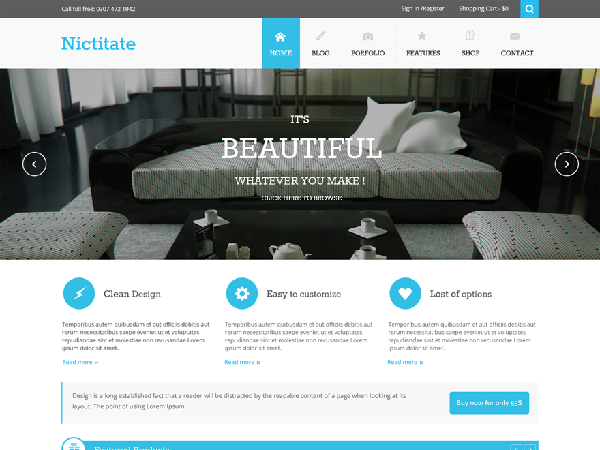 Nictitate is a beautiful, clean and minimal theme. The striking blue color used in the theme allows for the important aspects and areas of your website to pop out of the screen, drawing your eyes towards them.
The theme has a visual layout manager to allow you to easily customize every page of your website as well as various other customization options that offer exceptional flexibility.
As with several of the other themes this month, Nictitate has a Pro version that has additional features and support. This can be purchased from the developer's website.
I really liked this theme and it only just missed out on this month's top spot.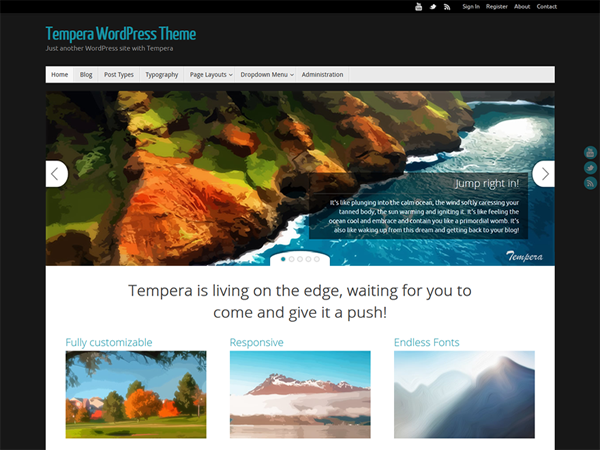 Tempera is a fantastic theme.
The presentation homepage and every other aspect of the theme is completely customizable and comes with a tremendous number of options. This includes eight different layouts, twelve widget areas, a slider, unlimited columns, the full selection of Google Fonts and much more.
No matter what the purpose of your website is, Tempera is an excellent option to make it stand out and look great. It is a very worthy winner of the number one spot this month.
It's extremely surprising that all of the functionality that this theme offers is given away for free. The developers could have easily cut back on the features and offered this as a Pro version of the theme.
I can't recommend this theme enough. Download it and give it a try for yourself.