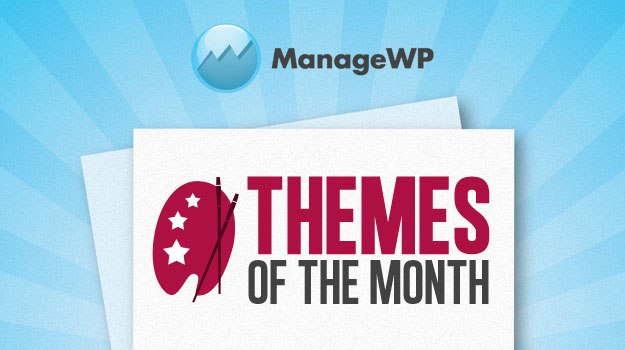 Last month was a toughie for picking just 5 free WordPress themes. What surprised me this month was that I found the process even harder. Not only was I presented with a longer list of themes to pick from, but the quality of those themes was very impressive.
As always, all of the themes you will see below are either brand new, or newly updated. As such, they are compatible with the latest version of WordPress. Enjoy!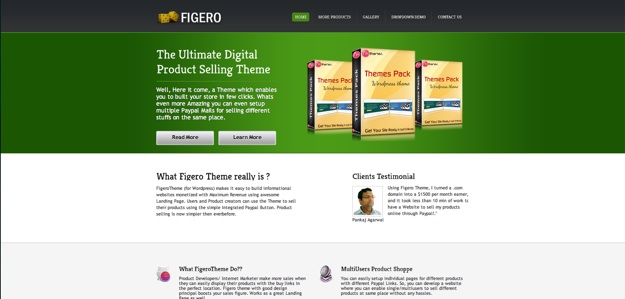 No themes of the month post would be complete without at least one business offering, and Figero is a great option if you're looking for a free theme for your business website.
It is laid out in an easily navigable manner, and comes with all of the features you would expect – such as a big feature box at the top for product/service promotions, a testimonials widget, and more.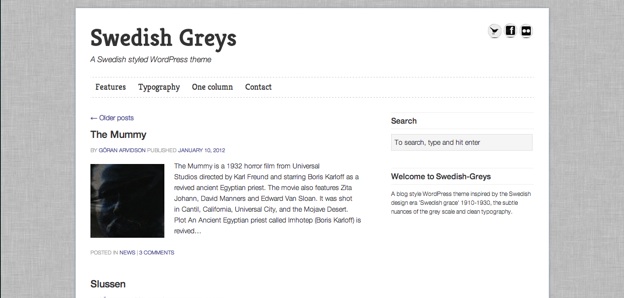 I am a big fan of minimalistic design, so I jumped at the chance to include Swedish Greys in this month's list. It is based upon a Swedish variant of the art deco style known as Swedish Grace.
Its focus is on simple grey scale and clean typography, but you shouldn't mistake minimalism for a lack of features, as Swedish Greys comes complete with seven widgetized areas, a theme options panel, and more.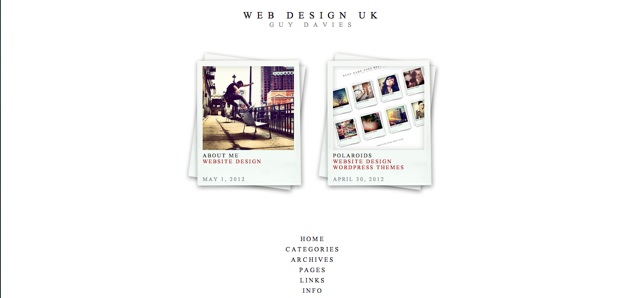 It is always nice to showcase something a little different here, and Polaroids is a great example of that. Whilst it is pretty difficult to design something unique these days, Guy Davies has done a good job of setting his theme apart from the crowd.
As you can see from the screenshot, posts and pages are displayed as polaroid camera shots, with a featured image, headline, and subtitle. The navigation can be found at the bottom of the screen.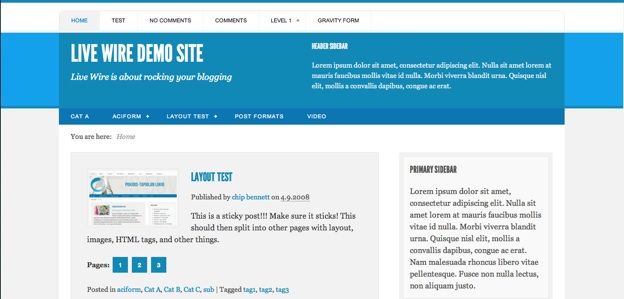 If you're looking for a clean and fully responsive design, you could do an awful lot worse than Live Wire. What this theme lacks in pizzazz, it makes up for in functionality.
It downsizes to mobile displays quite well, although the drop down menu boxes are a bit of a (necessary) eyesore. You can't typically expect fireworks from a free theme, but Live Wire is an option well worth considering.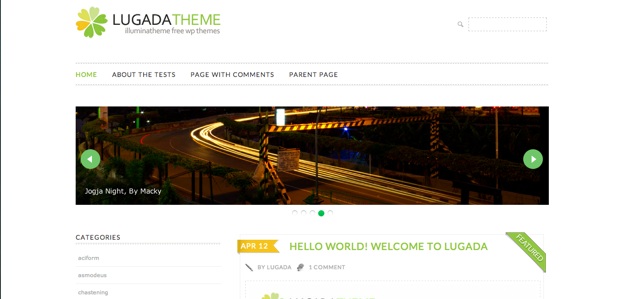 If you were interested by Live Wire, you should take a look at Lugada before you make a final decision. This theme is also fully responsive, and I personally think it is an even better option than the number two theme this month.
Lugada comes complete with an image slider, customizable header and menu, built in social sharing buttons, and more. Unfortunately, the downsized version moves the sidebar to the very bottom of the page, which is frustrating, but that does not detract too much from what is a great free theme.