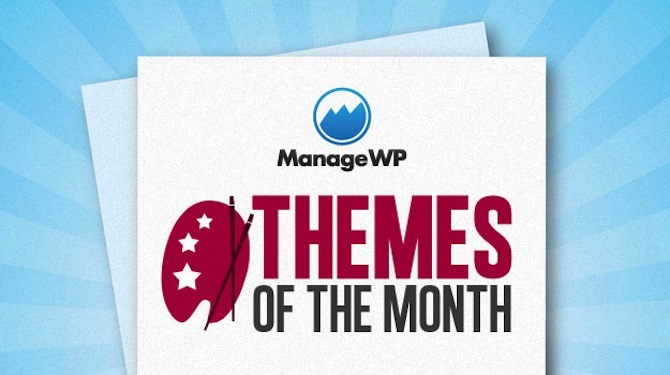 I have an excellent selection of themes for you (as always!). Each of the five themes below has a simplicity and clean style that I really liked.
The overall quality of the themes I found this month was extremely impressive. It really wasn't an easy task to cut them down to this final selection of five themes, but I think you'll be very happy with those that made the cut.
While each of the themes in this month's selection could be used for any purpose, I think almost all of them would really shine when used on a portfolio website. Whatever you choose to use them for, they will all do a great job of showcasing your content. Please let us know what you think of them in the comments below. Enjoy!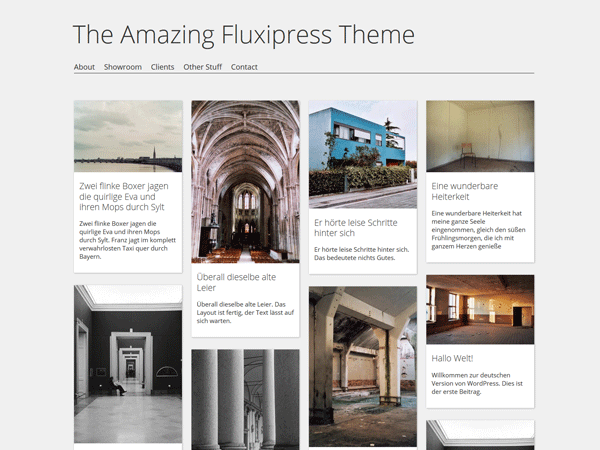 Fluxipress is ideal for photo blogging or building a portfolio website.
It focuses almost entirely on displaying the images and uses a clean grid based system. This makes the theme feel a little like Pinterest while at the same time allowing you to apply a number of customizations.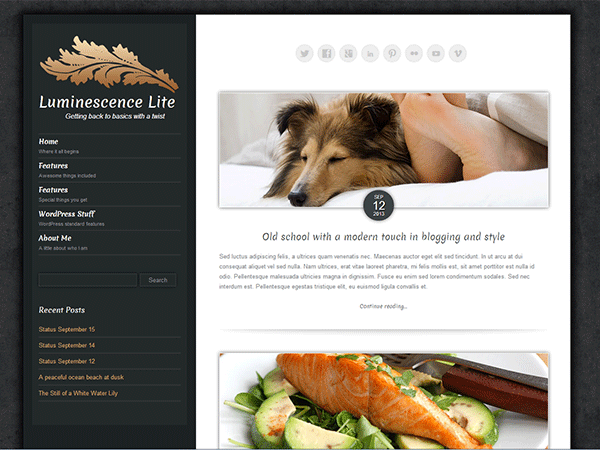 Luminescence has a clean classic look and feel with several modern touches. Its design is simple. The left sidebar contains all of the navigation while the main content bar displays all of your posts. The main content area allows for large featured images to really make each post stand out.
This is the only theme this month I wouldn't use specifically on a portfolio website. The site works fantastically with images but doesn't have a portfolio custom type or design layout to really do that type of site justice.
There are a number of great features in this version and even more should you choose to upgrade to the Pro edition.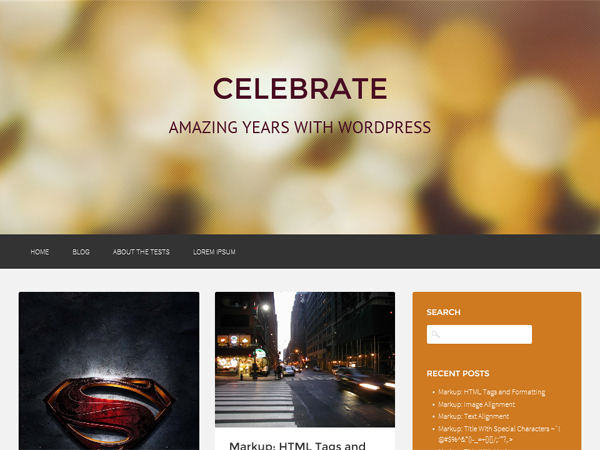 Celebrate is another very simple, clean and professional looking theme. It would look great on any number of websites, from personal to company blogs.
The home page displays the blog posts on individual floating blocks that stand out because of the brightly colored sidebar. This helps to distinguish each item individually by using lots of white space between them and makes them all distinct from one another.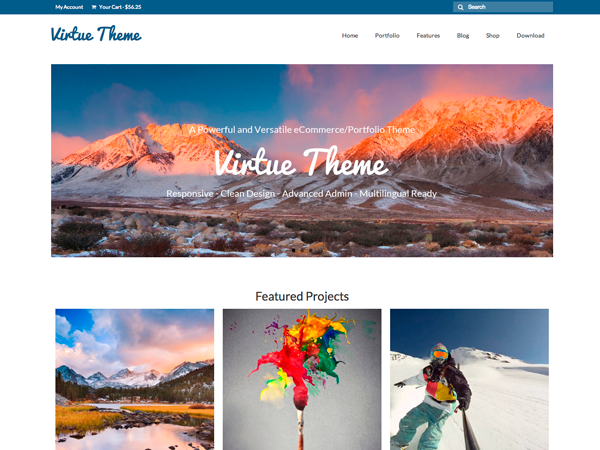 I am a big fan of this theme. Virtue is a clean and professional design that would be best suited for portfolio or ecommerce based sites.
The theme comes with a large assortment of options that allow you to customize it to your own tastes. Like all really good themes these days, it's completely responsive so that you can view your site on varying sized screens.
It's a great looking theme and only barely missed out on this month's top spot.
The top spot this month goes to Klasik. As with the other themes it is very simple, clean and professional. What it has over the others in my opinion is a calm quality that I really enjoy. There are no brash colors and everything feels a little more relaxed.
What also makes Klasik stand out is that it is a fully realized theme framework. This allows you to create child themes for it without losing its functionality should you want to dive into theme development for yourself.
It really is a great theme that I recommend you take the time to check out.