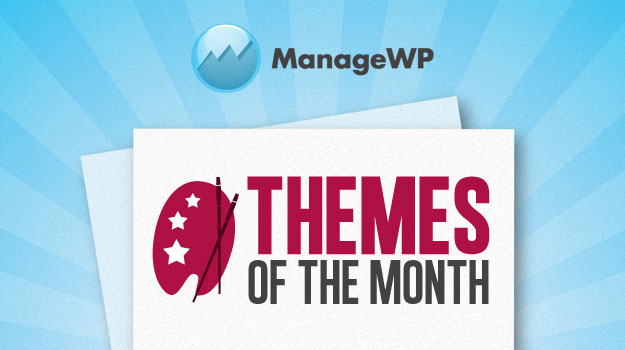 The quality of free themes available on WordPress.org never ceases to amaze me. Although premium themes certainly offer a number of benefits, you may be able to find exactly what you are looking for free of charge, if you know where to look.
This month offered me one of the longest shortlists of potential themes I have ever had to sort through, which I think is well reflected by the quality of my final five picks. Enjoy!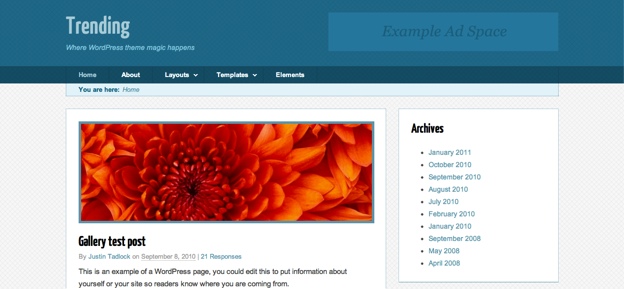 This is the only "standard" blog design on show in this month's pick, and I really like it. It helps that I am a fan of clean, boxy layouts, but Trending is a great option for any blogger. And since it was developed by Justin Tadlock, you can be confident that it is a quality offering.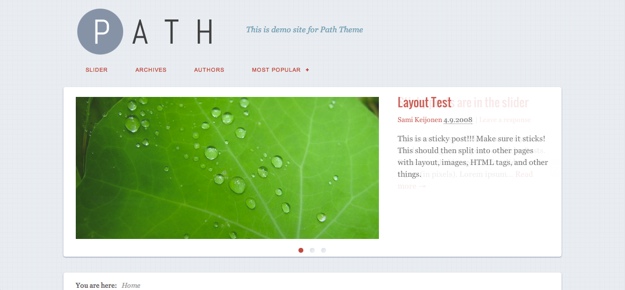 This is a great example of a free theme that offers premium-level features.
Path is a responsive magazine-style blog theme, although in reality, it could be used by any blogger. It is extremely feature-rich, with various layout options, five widget areas, nine page templates, and more.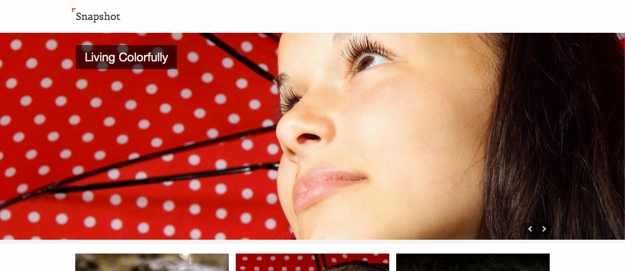 Snapshot is a great option for any photoblogger. It offers up a full-width slider at the top, with a grid-based layout of the most recent photographs below.
This theme is extremely clean and simple, which is really what you want from a photoblogging theme, as it allows your photos to do the talking.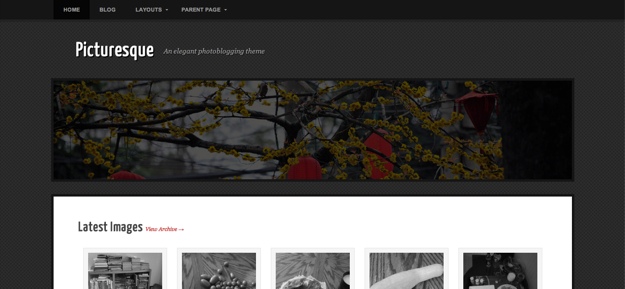 Picturesque is the second theme in this month's list developed by Justin Tadlock, and his two mentions are both highly deserved.
This is another photoblogging theme, which offers a grid-based layout like Snapshot, but delivers a different experience in terms of both layout and presentation.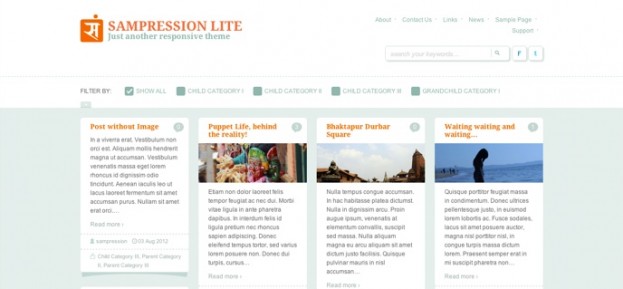 This month's top pick is a fully responsive theme that has clearly taken some inspiration from Pinterest.
As you can expect from a "Lite" version of a premium theme, Sampression is very well put together. Once beyond the attractive home page display, the design reverts to a more traditional blog-style layout, with content to the left, and a sidebar to the right.