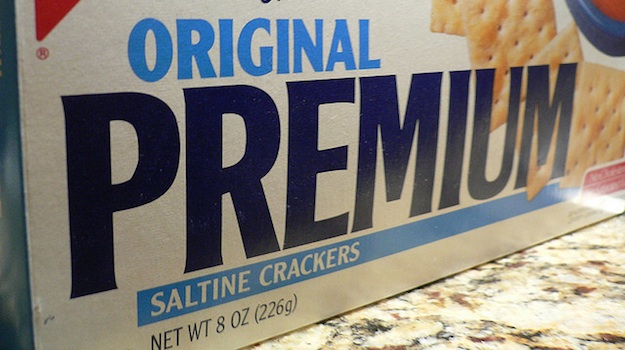 In yesterday's edition of our Themes of the Month series, we featured another set of five awesome free WordPress themes available on WordPress.org right now.
But as we have mentioned previously, there are plenty of reasons as to why you might choose to go with a premium theme instead. And if you do make the decision to go premium, it is important that you make the right decision. Downloading and testing a free theme that doesn't work for you is one thing, but spending money on a theme only to find that it isn't a right fit is hardly an ideal outcome.
With that thought in mind, today we have compiled seven questions that you should ask when buying a premium theme. If you ask the questions below, you are likely to find exactly what you are looking for, and suffer no nasty surprises down the line.
7. Is the Seller Reputable?
There are plenty of shady theme shops out there, and if you're into theme marketplaces like Theme Forest, you could be dealing with just about anyone. So a key consideration is whether or not a theme developer is reputable.
If you are looking at themes from a particular premium theme shop, the question of repute may not even be necessary. Everyone is well aware that the likes of WooThemes and StudioPress are highly reputable, for instance. However, you should certainly step more carefully when you are dealing with an unfamiliar name — whether that be a theme shop or an individual.
The best way to find out if a seller is reputable is to do a quick Google search. There's usually plenty of social proof to be found by doing so – authoritative social media accounts are always a good signs. Ignore blatantly biased affiliate reviews and focus on genuine metrics of repute. For instance, theme market places often feature user-submitted reviews and ratings.
Alternatively, you can check out a list of ten premium theme developers that we recommend here.
6. Is the Theme Up to Date?
If you have zeroed in on a particular theme that you like, this is the very first question that you should ask. In short, if a theme hasn't been updated recently, you should steer well away from it.
WordPress is updated on an ongoing basis, and developers must keep up in order to take advantage of new features and efficiencies. Furthermore (and perhaps more importantly), out of date themes can represent a security risk. If a theme hasn't been updated for many months (or even years), you should take it as a bad omen.
You should consider an out of date theme a deal breaker — it's that simple.
5. Is the Theme Feature-Rich?
Either answer to this question can be the right one for you, depending upon circumstance.
For instance, beginner WordPress users will probably love an intuitive drag and drop theme like Pagelines. However, more experienced users might prefer a more "barebones" framework like WooThemes' Canvas, that they can use as a basis for a customized design (as I did with my blog).

Furthermore, themes that seek to replicate the kind of functionality that can be found in free plugins aren't ideal. For instance, the SEO by Yoast plugin is seen by most as the gold standard for WordPress SEO. If you never used that plugin, you should check out this guide. Any theme that attempts to create its own SEO functionality isn't really adding value, because if the end user wants the best SEO functionality, it can install that plugin.
On the other hand, you might like to see key functionality consolidated into the theme's design. I'm not intending to start a debate about whether or not themes should contain major changes in functionality (as opposed to plugins), but features should be considered when buying.
Update: Expert roundup – Should themes include plugin style functionality?
4. Is the Theme Responsive?
This question becomes more and more important with every passing day. Although a responsive design is not a must for most bloggers, it can be a great addition.
The question shouldn't just be whether the theme is responsive, but also if it deconstructs elegantly and efficiently. Being responsive is all well and good, but if your theme's responsive design looks awful, that's not such a great selling point. It's one thing to produce a responsive design, and another entirely to produce a good responsive design.
3. Is the Design Quality Consistent?
Some poorer quality premium themes often have an attractive-looking home page, but fail on other fronts.
Remember — a theme is just not about the home page, or the layout. You should consider all elements — from typography to post formats (if relevant to you).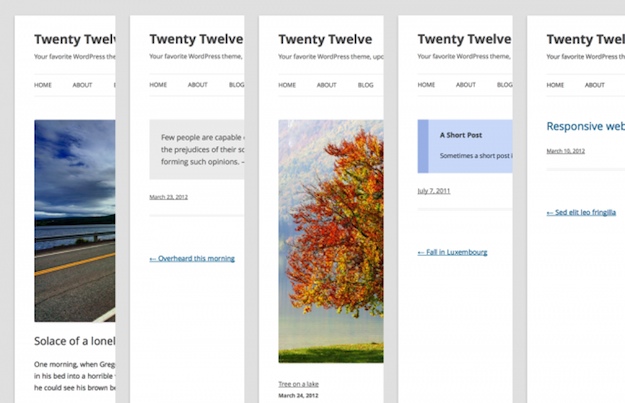 Whilst you can of course make changes with CSS, it is far better to have a good starting point. Furthermore, lazy design on "less important" parts of the site can be indicative of issues elsewhere.
2. Is the Theme's Code Compliant?
There is a fine line between code compliance being a good thing, and an unnecessary burden. But for the most part, you should be looking to ensure that any theme you buy is largely compliant. You will struggle to find any web page that throws up zero errors when run through the W3c Validator, but so long as the list of errors and warnings are manageable, you should be okay.
Also, remember that some of the errors you see might be attributable to plugins (or something else outside of the theme's control). If you spot something that concerns you, check first to see if it is the fault of the theme.
1. What's the Cost?
Finally, you should of course consider how much the theme is going to set you back.
I see this as less of an important consideration when compared to others. After all, a custom WordPress design can set you back thousands of dollars, so if the "perfect" premium theme is going to cost you an extra $30, should it really matter?
Whilst there are plenty of cheap premium themes and plugins out there, you often get what you pay for (please note that this is not always the case). On the other hand, if you go with a top quality theme from a high end developer, you will probably end up with a really good end product.
You should also consider license issues. If you plan on using the theme across multiple sites, you may want to first check whether you are allowed to do so. This is especially relevant to theme frameworks, such as Thesis.
What Questions Do You Ask?
If you are an experienced theme buyer, I would be interested to know what you consider when looking out for a new premium theme. Do you ask yourself all of the questions above? Are there other questions that you consider important? Let us know in the comments section!
Creative Commons image courtesy of arvindgrover