Update: There have been some changes from the time the Orion idea has originated. I would highly suggest reading the Developer Diary #8! 🙂

I'm happy to announce that ManageWP Orion Closed Beta is in full swing. We've received a lot of amazing feedback and solved a lot of bugs and visual inconsistencies, all thanks to our beta testers to whom we're immensely grateful.
Let's share a couple of stats for the past three weeks to give you an idea of what we've been doing behind the scenes:
You've sent us over 450 messages with bug reports, observations and ideas.
Our product owners turned these messages into 188 Trello cards.
Our developers took those 188 Trello cards and completed 124 of them, with another 34 are queued for development. The remaining 30 Trello cards are ideas we're currently debating.
Some of the bugs and fixes were so straightforward that we skipped the Trello procedure and fixed them right away. This resulted in a grand total of 476 commits to code.
I've also compiled a list of frequently asked questions, I hope you'll find them useful.
When will ManageWP Orion be released?
There's no fixed date yet. As I've mentioned in one of my earlier posts, ManageWP does not have investors; it's 100% owned by the team and it only answers to you, our users. There's no external pressure to meet the deadlines, which allows us to focus on the quality of the product and not rush into anything.
How much will Orion cost?
This is still being debated. If you're a ManageWP subscriber you know that currently different plans don't mix on a single account (i.e. you can't have a mix of Free, Standard, Professional and Business websites), and you have to pay (or link accounts) if you need more than 5 websites for free. While I can't give you any details right now, the idea is to have all of your websites on a single account, with the ability to pay only for the websites that need the extra features.
How can I get in the Orion Closed Beta?
Just leave a comment below or get in touch with us on Twitter. We are very bad at saying no. 🙂
When will more apps/features be unlocked?
We're making sure that the dashboard as well as the Client Report are working great before we move on to the next app/feature.
Will the Client Report get more love from the devs?
Absolutely! While we can't implement right away every great idea you gave us, once ManageWP Orion goes live we will focus on further improving the functionality of the apps/features, as well as developing the security module.
My personal favorite is the ability to create a Client Report in another language – you speak English, but your clients might not; not to mention that providing them with a report in their native language would be a great demonstration of your commitment and professionalism. Right now half of our dev team is putting the final touches on the dashboard and the Client Report, while the other half is working on the new backup system, which is next up for the beta test.
Wait, did you just mention security? And a new backup system? That's awesome!
I know, right? 🙂 I'm not going to spoil the surprise, I'm going to say that it's going to be legendary.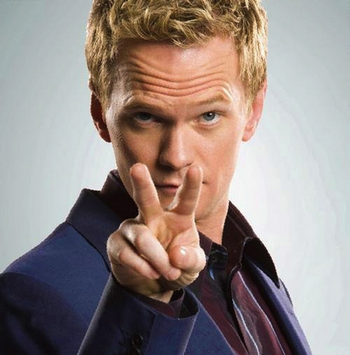 Neil Patrick Harris type of legendary.
Stay tuned for the next Developer Diary coming in a few weeks time when we get into all the gory details of our new backup. In the meantime if you have any questions regarding ManageWP Orion, just write them down in the comment section and I'll be happy to answer them!
UPDATE: 
Keep track of all of our Developer Diaries from one place. We will update this list as new ones get released.You can also read the initial announcement by our CEO Vladimir Prelovac