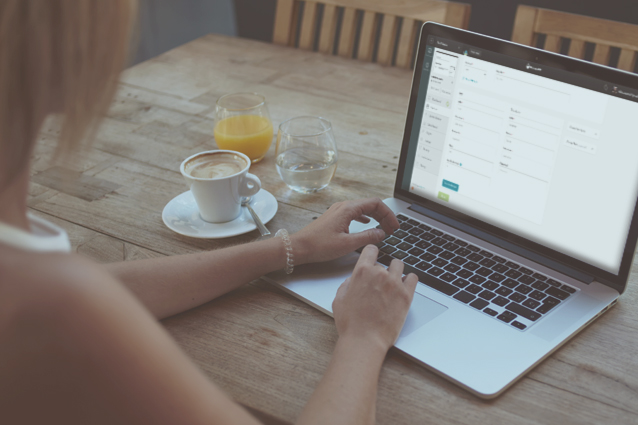 Making changes to a live website is exciting, in an "I am sooo dead if I don't fix this before anyone notices" kind of way. I've crashed websites. I've broken forms, made whole sections of sites disappear. Learning was fun.
Over time I learned that WordPress professionals handle the changes by creating staging versions of the websites, where I could do anything I want without jeopardizing live (also known as production) websites. The idea is pretty straightforward: perform all the updates, modify the CSS, change the layout, and see the result. If everything checks out, do the same on the live website.
There's just one problem: keeping an up-to-date staging website takes time. Some high-end hosting companies offer staging/live sync, but that's only if both of them are on the host's servers. So you're stuck with a choice:
Waste an hour manually cloning the live website to a staging area, in order to perform a 10-second theme update, or
Just update on the live website and hope for the best.
Nobody wants to waste time on mundane things, so we play fast, we play loose, and we get the job done. Be honest: if life was Lethal Weapon, would you be Riggs, the guy who gets the job done and breaks out of straight jackets for fun, or Murtaugh, the family man who keeps talking about retirement and being "too old for this s**t"?
The boxer shorts are making this decision really easy
We tell our clients that we're reliable professionals, but we all cut corners at times. This is why, in order to get the job done ASAP, we built a set of reliable tools that will let you be Riggs, minus the path of destruction in your wake.
ManageWP Orion Clone Tool
Orion Clone tool is built for one thing: to move your WordPress website from point A to point B in under a minute, with minimum hassle. You can utilize it in a number of ways:
Set up and keep your staging area up-to-date
Move WordPress websites to another host
Deploy template websites to your client
Restore a website from a backup archive
If you're using Orion backup, you already know how to restore website from a backup with one click: just go to the Backups screen and click the Restore backup button and you're done.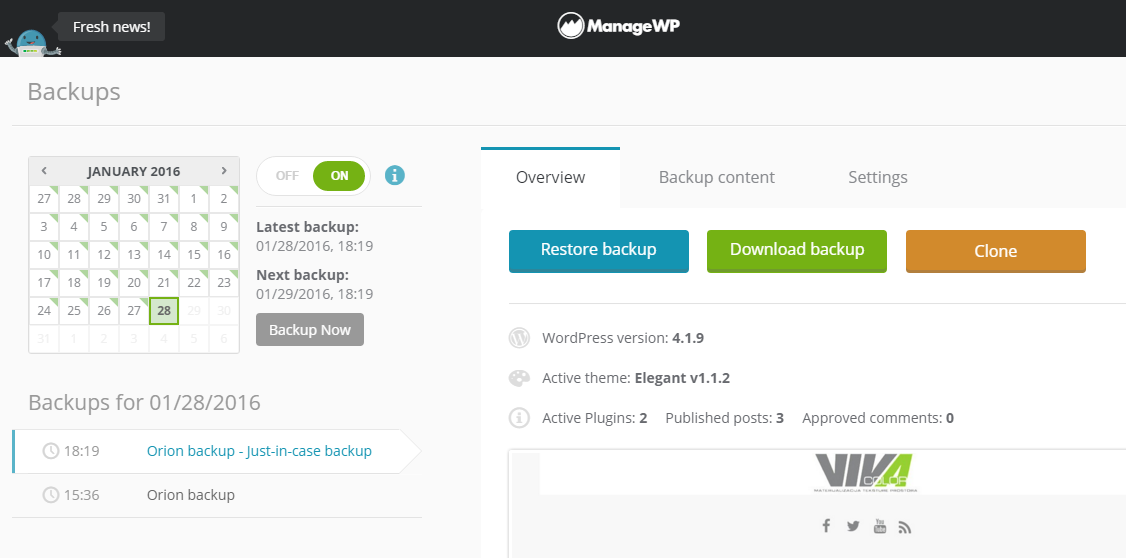 There's also the Clone button. Cloning is done in two basic steps: the source and the destination.
The source is the currently selected backup. The destination can be a WordPress website you already added to your ManageWP dashboard (note: this option is currently being tested, and will be live soon), or it could be a new destination on a site server. Choosing a new destination opens a form where you enter the required info.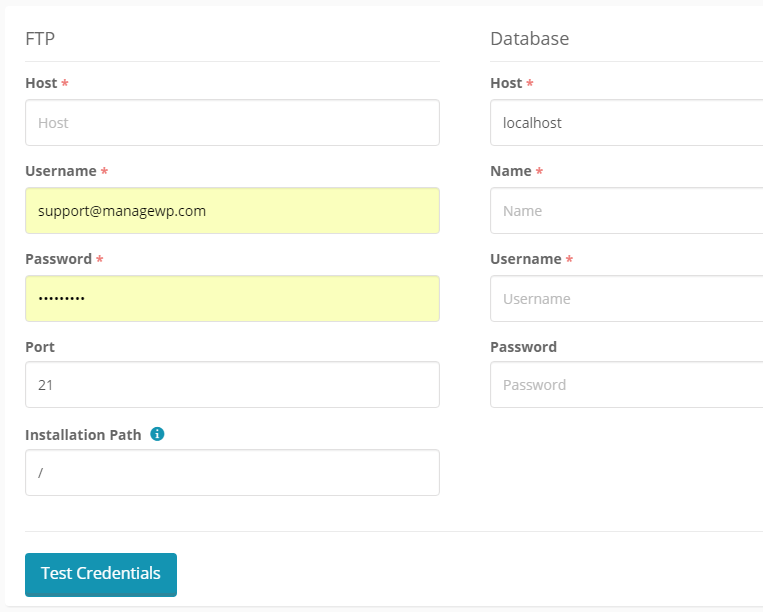 The Test Credentials button helps you track down credential and permission issues that would prevent the Clone tool from running successfully. Now all that's left is to click the Clone button at the bottom to move WordPress to the new server.
Improvements Over The Classic Clone Tool
We can pretty much call this a new tool, not an improvement, because in the back end everything's completely different.
Performance and Stability
The Orion Clone tool is a huge improvement in performance and stability. We already talked about how Orion backup is using cutting edge tech to back up websites that no other backup solutions can handle. It's similar with the Clone tool.
The Classic Clone Wizard establishes a connection between the source and the destination servers. That means that there are two potential points of failure. With Orion, the backups are stored on our cloud infrastructure, which eliminates the possibility of the source server causing the clone process to fail.
Another huge improvement is the connection itself. If the PHP process on the destination site is terminated before the files have been uploaded (if you ever experienced a failed clone with pretty much any WordPress cloning solution, this is the likely suspect), the Clone tool falls back to FTP file transfer to complete the task. It is a bit slower, but way more reliable method.
Smart Cloning
Most (if not all) cloning solutions on the WordPress market have a glaring flaw: you have to clone everything. If you have a staging area where you test changes before you do them on the live website, this is a big problem because you clone a 2GB website over and over again. It will eat up your bandwidth. It will be less reliable, because of the size of the website. It will take up a lot of your physical space.
That's why we figured we should play smart with the Orion Clone tool. What the new Clone does is compare the source and destination files. If they are the same, it skips them, and clones only the different files and the database. Suddenly an arduous 2GB clone will come down to a 2MB worth of files and database. It will be done in seconds. It will be reliable.
We have more improvements in plans, but right now we need your help.
There are a lot of hosting companies out there, with just as many different server setups. We need to test the Clone tool on as many different server setups as possible, in order to work out the kinks and be certain that it will get the job done when you need it the most. Try cloning your websites on different server infrastructures, and use the Feedback button to tell our developers if you encounter any issues. As a precaution, I recommend against cloning over live websites.
Thank you for helping us improve the Orion Clone tool, and that's why the tool is available to all ManageWP users. We need to make it as sturdy as possible, so you could be 100% certain it will get the job done when you need it. Without it, you're just inviting mayhem to your websites.
That's 7 milestones down, and only SEO, Manage Users, Client Report Scheduling and Sub Users remaining on the Orion roadmap.
As always, if you've got a suggestion how we could improve the Clone tool, let us know in the comment section, and we'll figure out if we can implement it.