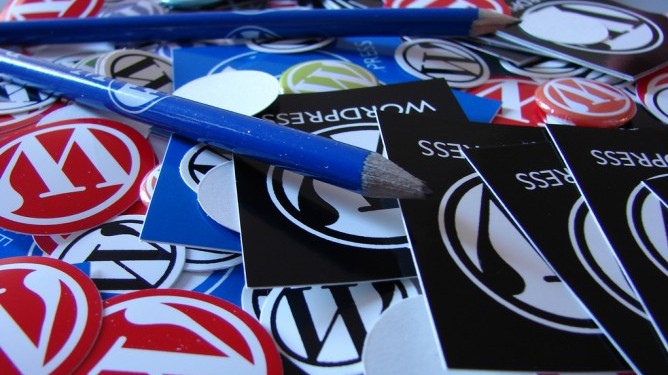 While WordPress can certainly be used to share photos of your cats and rant about random aspects of your life, it's also an excellent platform for businesses.
"Tell me something I don't know," you're probably thinking. But hear me out.
Businesses can benefit from all that WordPress offers in unique ways. And the best part is that it doesn't matter what type of business you run. You could be selling an informational product or running an e-commerce store; it doesn't matter. Regardless, the odds are good that you can make use of the world's favorite CMS and blogging platform to amplify your reach and better manage your day-to-day operations. And you know what that means, right? More customers and more money in your pocket.
So here they are: five ways WordPress simplifies business operations.
1. Content Marketing
When running a business, you have a lot on your plate, especially if you're a startup or a solopreneur. But even if you're long established and have a team working with you, it is still difficult to get information out to the public in a timely manner. If you don't blog, that is.
As you know, WordPress is the most powerful blogging platform out there, providing enough structure for the newbies and enough flexibility for the pros to satisfy everyone. So, when you need to make an announcement about a sale or coupon, write an article about your industry, or offer how-to tips for using your products, blogging is the way to go.
Blogging is an essential part of maintaining an ongoing dialogue with prospects and customers, alike. WordPress makes doing so a piece of cake.
2. E-Commerce Integration
It seems like just yesterday that people were debating WordPress's status as a legitimate CMS. Those days are now well and truly gone.
WordPress is definitely a CMS, and along with that title comes a robust feature set that allows for the integration of equally robust tools, specifically created for the management of e-commerce sites. We're talking about plugins that allow you to install a shopping cart and manage e-commerce store in WordPress with ease. Having everything all in one place sure is nice, isn't it?

With everything in one place, you can easily promote products in blog posts or link to practical usage tips within product descriptions, or any number of other things that make your site more intuitive for your customers.
3. Customization
Even though many people in the past have criticized WordPress as not offering enough features or being too restricting, the very opposite is true nowadays. There are countless themes out there to choose from —  free,  premium, child themes and even frameworks for even more customization — that allow you accomplish just about any goal you want with your site.
Seriously, anything you can think of that you might need to run your business more efficiently, WordPress can do it either out of the box or with plugins. A few examples include:
Sales pages
Opt-in forms
Forum and user sign-ups
Multimedia management
Client/customer testimonials
The previous line of thinking was that it wasn't worth the effort to manually create these items or perform these tasks (or have someone create or perform them for you) because of the level of customization in WordPress just wasn't there. But now it is.
These days, using WordPress to manage SEO, let's say, is a heck of a lot easier than trying to remember all of those details on your own. It's next to impossible to forget to write up meta descriptions thanks to plugins like WordPress SEO by Yoast. And you can attract attention like mad with an opt-in form designer like OptinSkin. Need a sales page or squeeze page? OptimizePress is a great option. You get the picture.

These tools and plugins aren't just about making your site look pretty — they've actually been shown to increase the number of visitors to your site and increase conversions so you actually stand to lose a great deal if you don't make the most of what's available.
4. Social Media Integration
Another thing you can accomplish with WordPress is integrating social media seamlessly into your pages and posts. That is, by just installing a plugin or two, social media sharing buttons will pop up on all of your posts, pages, products, or anything else you want. A good example is Digg Digg. Here's why social media is more important than you think

You can also make it so your new posts and content automatically post to social media sites like Twitter, Facebook, and Google+ as it's published. For many, JetPack Publicize is all you'll need. This can save you considerable time and save you from having to remember to post your content on social media. And anything that saves time for business owners is worthwhile, don't you think?
If you run an e-commerce site, integrating social sharing on checkout will make it so customers can share what they've just purchased with their followers. Any way you can make sharing easier for your loyal customers increases the likelihood of generating buzz and attracting new customers.
5. Brand Building
WordPress is the ultimate brand building tool for business owners. Don't believe me? Hear me out for a second.
Building a company brand is all about consistency in look, tone, and voice. When creating a website from scratch, it's so easy to get off track on individual page design. However, by utilizing WordPress themes, the look of your site can always be clean and unified. Your logo will always appear in the header, the widgets of your choosing will always appear in the sidebar(s), and so on.
What I'm getting at is everything has its place in WordPress, which is ideal for company sites. The best company sites are great to look at but also comfortingly intuitive. Customers want to be able to find what they're looking for on a site quickly. One of the golden rules of business is to never make your customers work for your product, and having an easy-to-use site is a key part of that in the 21st century.
Conclusion
WordPress is truly the ultimate tool for business owners. Not only does it make building a website simple, it allows for complete customization while still maintaining best practices for the web, marketing, and social media. It is a CMS and by using it for business applications, entrepreneurs and CEOs alike can appreciate the time saved and money earned as a result.
Do you use WordPress as an integral part of your business operations? If so, what role does it play? Is there something I've failed to include in this list? We want to hear from you!
Image Credit: Rob Davies.