Creating a multilingual website is as simple as translating your content right? If only it was.
A WordPress multilingual website actually involves a lot more planning than simply selecting a language you like and sticking all of your content into Google Translate.
There are many more areas to consider before you dive into creating multilingual sections for your website. Which languages will actually work for your website? What plugin should you use? How do you tackle SEO?
Answering some of these questions correctly will put you on the path to a successful multilingual website which will be welcoming people from around the world in no time.
Let's take a look at what you should plan for before you create your multilingual website. We spoke to a number of websites who gave their insights into what they learned when they turned theirs multilingual.
Which language you should translate into
How many languages do you actually need
The best plugins to translate your website
Who will translate your content
Provide a localized experience for users
Tackling multilingual SEO
1. Which language you should translate into
Of course, the most important question when you create a multilingual website is identifying which languages you need. But there are many factors to take into account before you commit to any of them.
The first is whether or not your website actually needs that particular language. If you are a company based in a non-English speaking country then translating your website into English is an obvious first step. The German website Robot Makers translated its website into English in order to appeal to clients from across Europe. It says it has been "able to attract customers from the Netherlands, France, UK, Spain, Italy and the United States."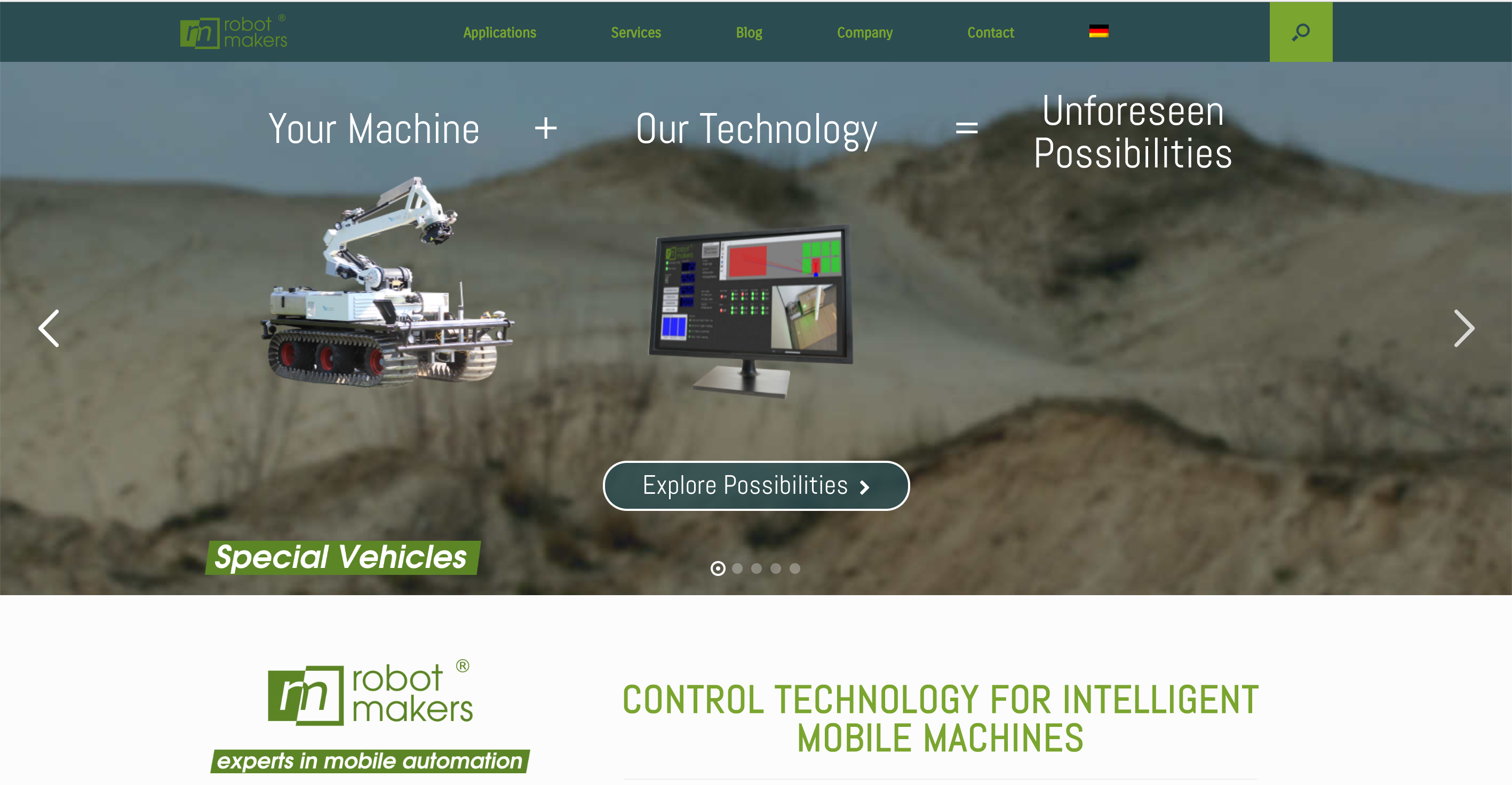 However, English might not necessarily be the best language. Maria & Sandy says it used Google Adwords to find the biggest markets for couples who wanted to get married in Portugal. It realized that there was a lot of demand in Germany and decided to translate its content into Germany.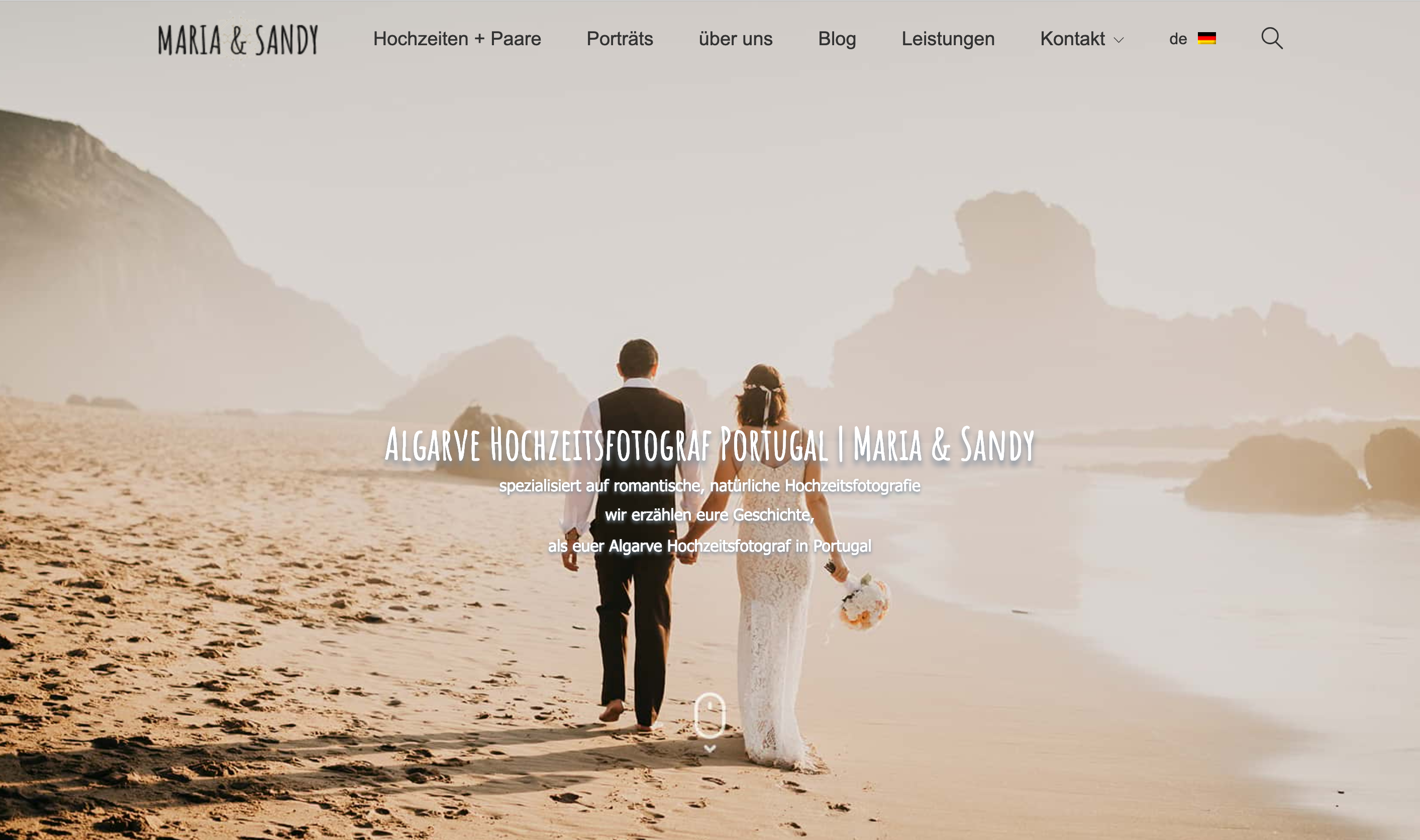 While you do want to open your website to as wide an audience as possible, simply selecting the most popular languages might not be the smartest approach. Reviewing your market using tools such as Adwords and Google Analytics will help you to understand your audience better and which language is the most likely to increase your traffic.
2. How many languages do you actually need
In a dream scenario, your website would be available in every language but in the real world translating into just one takes time and money. Instead, you will need to think about how many you need for your audience and whether you can afford to maintain them.
A number of websites say that they made sure they researched the best languages for the specific countries they were targeting. For example, Jilko says its main market is Belgium which contains three official languages and, as they also wanted to target the rest of Europe, they needed English as well. Therefore, they were able to budget for four languages from the start.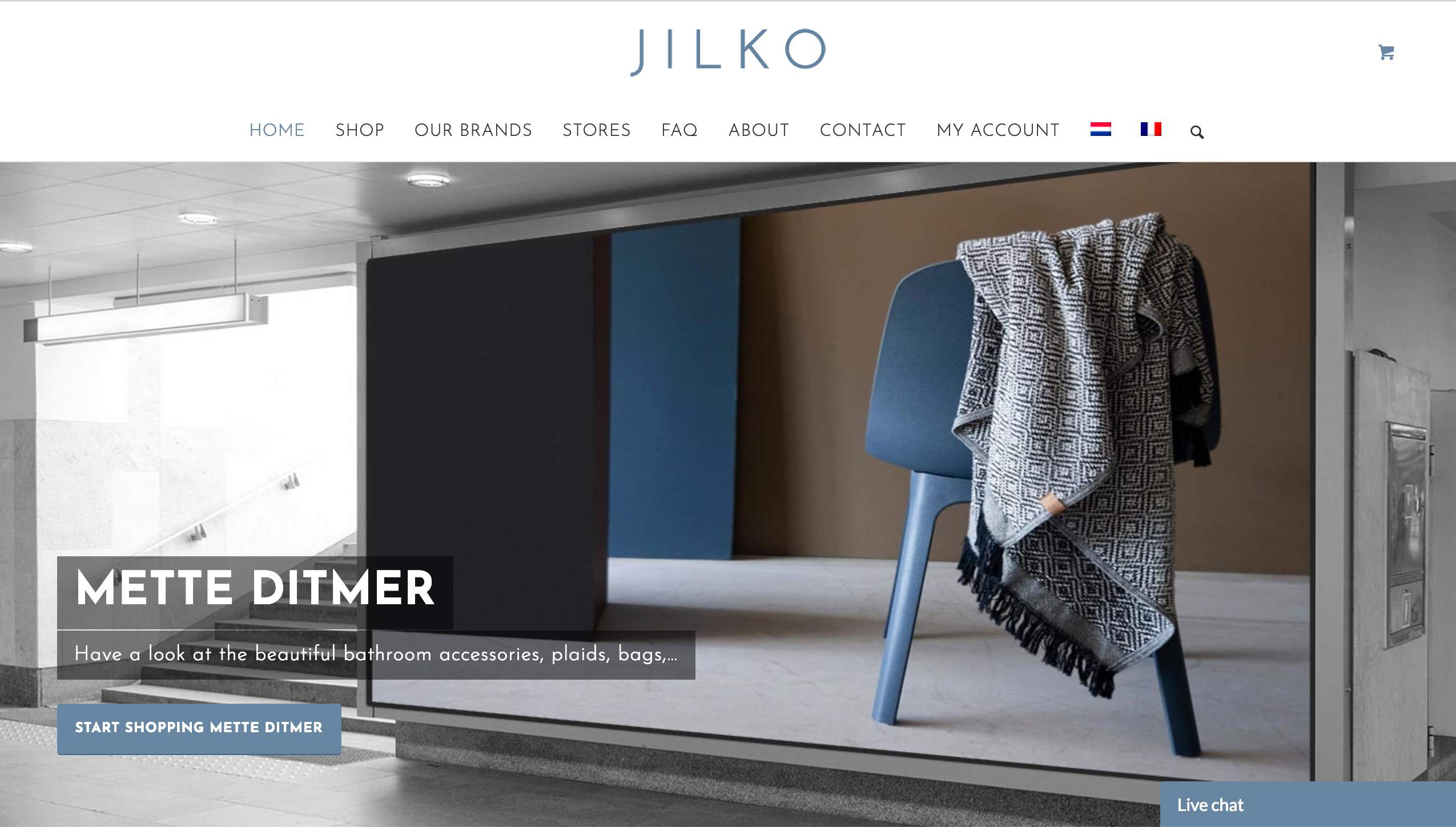 But be wary of overloading your website with too many languages which you will struggle to maintain and provide sufficient support for. Carp Tiger Nuts says when it selected each language it made sure it was able to "not only translate the pages but have staff that could answer any customer questions in their language."
Translating every part of the sales process offers a fully localized experience [more on this later] for the user. Furthermore, making sure you have the capacity to update your languages avoids the danger of your website looking outdated and unprofessional.
3. The best plugins to translate your website
Now that you are sure which languages you want, it is time to consider how you will actually translate your website. The first step is deciding which plugin you will use. Fortunately, there are a number of options for WordPress users:
The most popular multilingual WordPress plugin with more than 800,000 websites using it, WPML offers a number of features to give you a fully multilingual website with high-quality translations in a short time.
Advanced Translation Editor – WPML's editor makes it quicker than ever to create high-quality translations with features including machine translation, spell checker and the ability to edit without worrying about disrupting the HTML.
Localized experience – As well as all types of content you can translate strings, themes, switch currencies and add many other features to ensure the website is completely localized.
Multilingual SEO – Rank highly in Google searches in other languages by translating URLs, adding hreflang tags and ensuring content is of high quality.
Choose how you want to translate – Whether it's yourself, assigning individual translators or using one of the hundreds of integrated translation services you can translate how you want.
Integrated with major plugins and themes – WPML is compatible with the likes of Yoast, WooCommerce and OceanWP.
Compatible with page builders – WPML works with major page builders including Elementor, Divi Builder and Beaver Builder.
Price: $79 to download the complete account for three websites.
Polylang boasts more than 400,000 users and is a great option if you plan on translating your content by yourself without relying on translation services.
Choose from hundreds of languages – Have your pick of the languages on the settings screen.
Translate all content – As well as posts, pages and categories you can also translate custom post types, taxonomies and URLs.
Low maintenance – Polylang uses WordPress core features which means it doesn't require a lot of memory. Plus it is compatible with most major plugins and themes.
SEO friendly – Polylang also looks after SEO multilingual requirements such as hreflang and opengraph tags.
Price: You can download a free basic version or pay from 99€ for the premium version on one website.
Weglot offers an API which detects any content on your website which you can automatically translate into 60 languages.
Multilingual SEO – Weglot follows Google's SEO best practices by automatically assigning URLs to translated content and translating meta titles, description and other SEO aspects.
In context editor – Translate your content directly inside the website design and structure to understand exactly what you are working with.
Manage content – Translate yourself, collaborate with individuals or order professional translations.
Localized experience – From the landing page to the email confirmation you can ensure your whole process is translated. Although it is worth remembering that Weglot will host your data while you own it with the likes of WPML.
Price: Pricing varies depending on the size of your project.
4. Who will translate your content
Even if you are lucky enough to be fluent in the language you want to translate into, it might be better to hire a professional.
Francois Lepage is fluent in French and English but said to translate Blake Psychology into English he used the professional service ICanLocalize. He says "as a business owner I know how much my time is worth. If it takes me ten hours to do a job which it takes a professional four hours then it is better to outsource it." That way Francois is able to concentrate on running the business instead of translating.
Relying on professionals also limits any potential errors which could be embarrassing for your website. David Fardon's company, Revenue Marketing, builds multilingual websites for hotels. He says there were instances where hotels relied on employees who had to balance translating content with their day jobs which led to errors.
David says he uses professional translators and mentions how in one case, after translating 5,500 words into Spanish and Catalan, "a guest contacted the company simply to say how good the translations were. They just volunteered that information." Not only can professional translations limit mistakes but they can also enhance your website's image.
5. Provide a localized experience for users
A multilingual website is not simply about translating the words correctly, users will expect all parts of the website to be in their native language.
If you are creating an e-commerce website, localization includes offering currency switchers, free shipping where possible and awareness of marketing sensitivities in different countries. Zespoke says before it even translated its content it offered free shipping and a currency switcher because "unless you offer it customers tend to switch off." A localized website gives fewer excuses for users to log off or decide against making a purchase.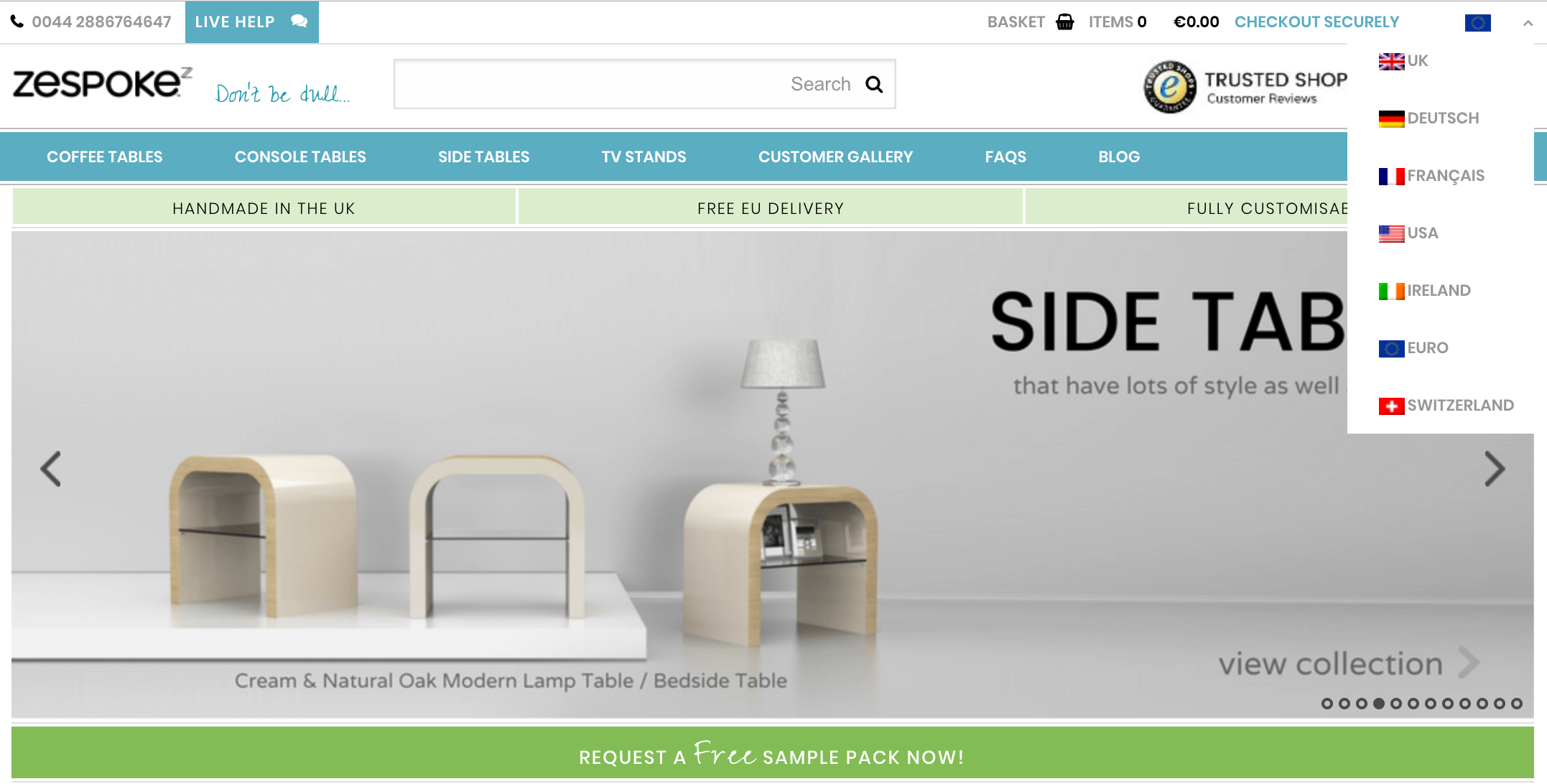 Localizing your website also involves getting the language right for specific countries – even if it is a language spoken around the world. Dualoo is a Swiss company which works in Switzerland, Germany and Austria which are all German-speaking countries. Despite this, it had to localize its website because "there are a lot of different words for the same thing in each country. Users expect a warm a familiar welcome on your website otherwise they are gone as soon as they arrive." Getting the language right for each country will reduce your bounce rate and improve SEO.
6. Tackling multilingual SEO
It's no good having a great multilingual website with perfectly translated content if no one is viewing it. Getting your multilingual SEO right will ensure your pages reach the top of search engine results.
Here's a quick checklist of the best practices for multilingual SEO:
Translated URLs
Research long tail keywords in different languages
High-quality translations
Translate meta descriptions
Hreflang tags
Use plugins with robust multilingual SEO such as Yoast
Dualoo says it started the process of addressing multilingual SEO before it even translated its website. It says it worked on its sitemap, translated URLs and changed texts, meta descriptions for images and meta tags for Google before anything else.
As well as getting your site in order, you can research the best ways to rank highly in other languages. DBG Classics says it researched the best long tail keywords for each language and credits proper SEO research with increasing its number of visitors.
Following these tips will ensure you not only have a properly translated website but one which will soon see visitors from around the world. What has been your experience in creating multilingual websites? Let us know in the comments!