As an online business owner who owns several WordPress websites, I know how important it is to try to work as efficiently as possible. This not only saves you time but also helps you scale your business and generate more revenue, without all the unnecessary headaches.
The problem is, many business owners don't know how to make their websites more efficient, especially in the beginning.
The foundation to running a solid business, improving the user experience, and making more money is to have high-quality websites that provide value to the user, perform at high speeds, and of course, encourage site visitors to take action.
But with all the hype surrounding WordPress Multisite, it can be tough to decide whether it's more efficient to run separate websites, or combine everything and run it from one single WordPress install.
Luckily, we're here to give you the low down on what WordPress Multisite is and whether you should consider using it, as opposed to running multiple websites individually.
What is WordPress Multisite?
WordPress Multisite is a feature that allows you to run multiple WordPress blogs from one single codebase. In other words, if you have five separate WordPress websites, you can operate all five using one single WordPress installation, rather than installing WordPress five times and managing them separately.
This feature allows you to host as many WordPress blogs as you want and is designed to help you manage multiple domains from one WordPress installation so you don't have to deal with the hassle of logging in and out of many websites over and over.
If you find yourself running multiple business websites, it's easy to see why using WordPress Multisite would be appealing. And the truth is, it's a great feature and works really well — until it doesn't, and you find yourself wishing you had kept your websites separate.
The Pros of Using WordPress Multisite
There are many reasons why using WordPress Multisite is beneficial to business owners that have multiple websites:
It's free to use and is super scalable because it supports as many WordPress blogs as you need.
Quickly access all websites by logging in one time and managing all sites from one WordPress dashboard panel.
Only install your plugins and themes one time, resulting in less server strain.
It's very shareable – central code is shared so you don't need to update each individual site, the user base is shared, meaning usernames and passwords are consistent across all sites, plugins are shared so all sites have similar internal and external features, and themes are shared (though each site can have their own) so swapping designs across sites is easily done.
If you're a developer creating websites, using WordPress Multisite makes development across many websites easier thanks to its sharing capacity.
One-click updates to the WordPress core, plugins, and themes are all you need to keep all sites updated.
SEO remains unaffected since search engines recognize each site on WordPress Multisite as an individual.
As you might imagine, managing multiple websites individually can be a pain if you have to perform each individual action (such as site updates) manually. But with WordPress Multisite, all of this admin hassle disappears, leaving you more room to grow your business.
However, that's not to say WordPress Multisite doesn't come with its fair share of disadvantages.
Before you decide WordPress Multisite is the solution for you, take a look at some of the issues that come up when managing all of your sites from a single WordPress install.
The Cons of Using WordPress Multisite
Because WordPress Multisite lets you manage multiple websites from one place, it should come as no surprise that this can be a disadvantage at times.
Take a look:
NOTE: List is updated with the correct information due to your feedback and corrections in the comments below.
All users who are added to your network will be guests on all sites on your network. To allocate a different default role for users on individual sites, you must use a plugin.
Site administrators cannot install new themes or plugins and cannot edit the profiles of users on their individual sites. Only the Network Admin has the ability to perform these tasks in a WordPress network.
There is no way to restrict plugins on individual sites.
All themes are installed for the entire network. If you edit the code of one theme, you edit it for all sites using that theme.
Note: You can install plugins in order to allow each site to tweak their own CSS without affecting anyone else.
There are many plugins that aren't WordPress Multisite compatible.
Changing hosts, or removing a single site from Multisite is very difficult thing to do.
Multisite network requires higher technical knowledge especially in the areas of server administration and network management.
Despite being on one WordPress install, hosting costs will reflect the need to host many websites.
Issues that affect one site can (potentially) bring the entire WordPress Multisite network down.
That seems like a lot right?
Well, for some business owners, yes, the cons of using WordPress Multisite are enough to scare them away from using it.
That said, there are some website owners that will benefit from using WordPress Multisite, despite its disadvantages. Let's see if your business sites fall into the category that Multisite is best suitable for.
Who Should Use WordPress Multisite?
If you run multiple WordPress websites that are in the same industry, have the same focus/purpose/goals, and have the same design principles, WordPress Multisite is the perfect solution for you.
In addition, if you feel your business sites are only going to scale, and management of them all is going to become too overwhelming, looking into WordPress Multisite is a good idea.
For instance, think about WordPress.com. It hosts millions of blogs and billions of web pages each and every month, all on one WordPress installation, which attests to Multisite's scalability. And, since WordPress.com doesn't have the features a WordPress.org website does (such as plugins), the risk of needing different functionality and design on each individual site just doesn't exist. That's why using WordPress Multisite works.
In addition, there are major websites that are taking advantage of the benefits of WordPress Multisite right now.
The Wall Street Journal uses WordPress because it's easy to set up and get running in a cinch. But, it also uses WordPress Multisite as a way to host news portals, such as the China Real Time Report: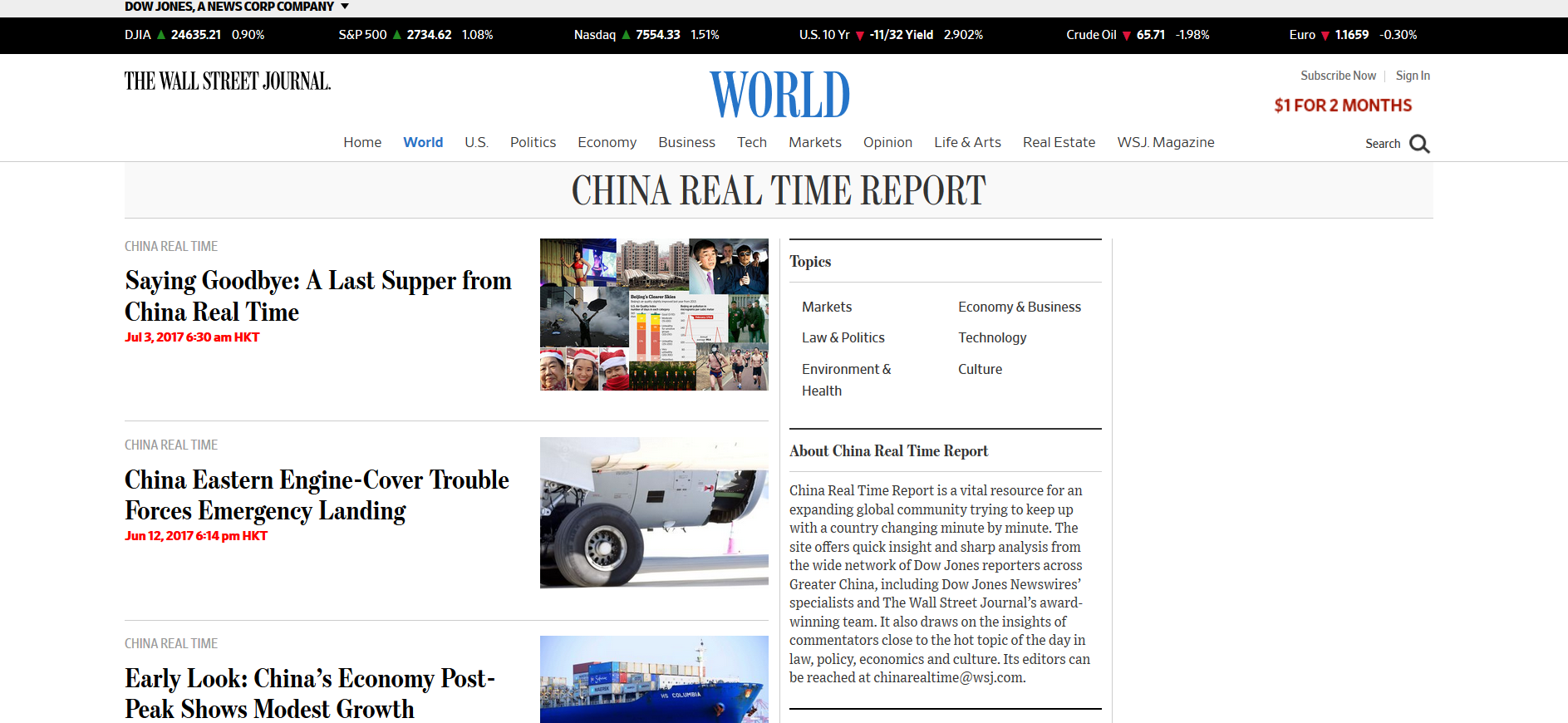 Notice that the domain name references the Wall Street Journal, and that linking back to the main page of the Wall Street Journal is easy to do from this web page. In addition, the general design, page layout, and functionality are the same, making Multisite the perfect option for managing their many websites.
Another exceptional example of a website using WordPress Multisite is Edublogs.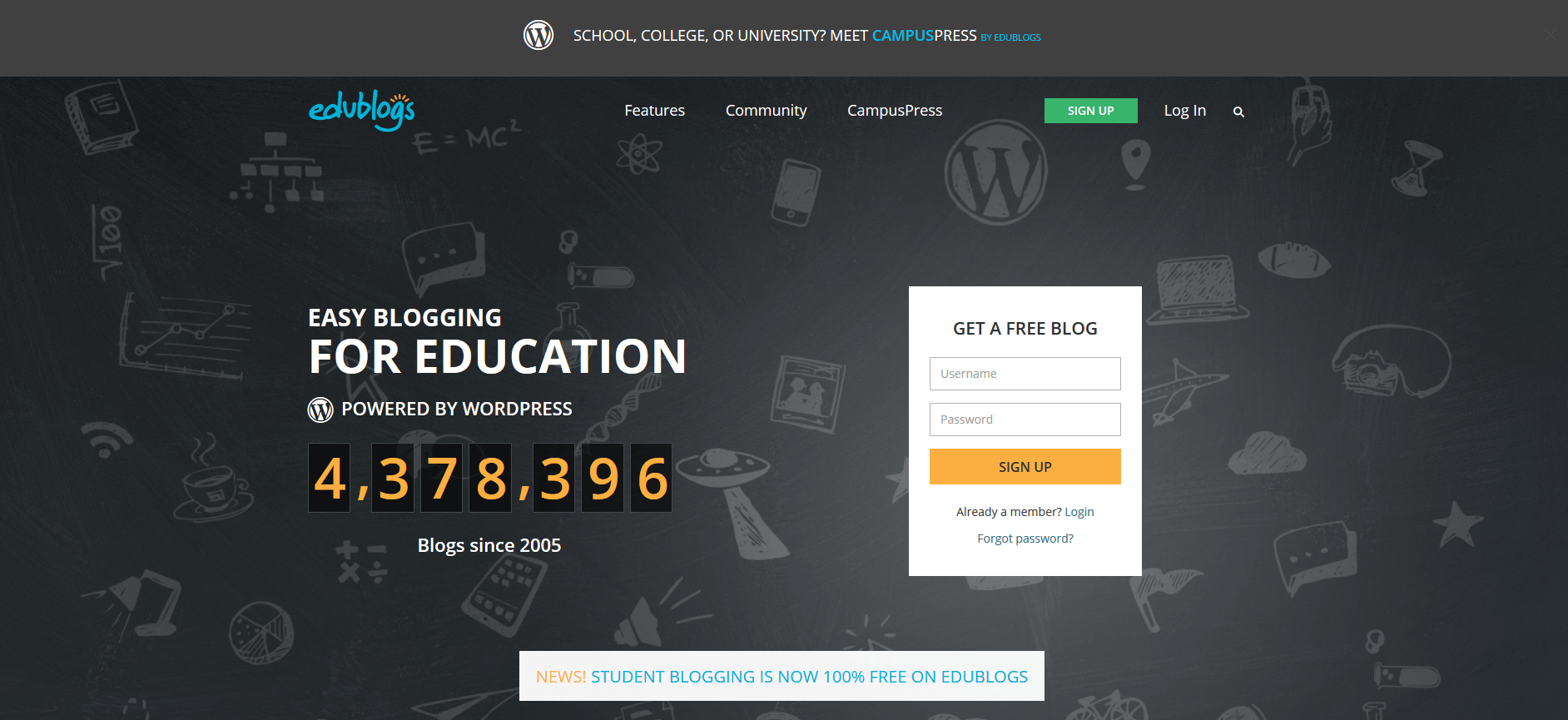 Edublogs is an educational blogging network that uses a WordPress Multisite to host additional websites, such as What Else, on it: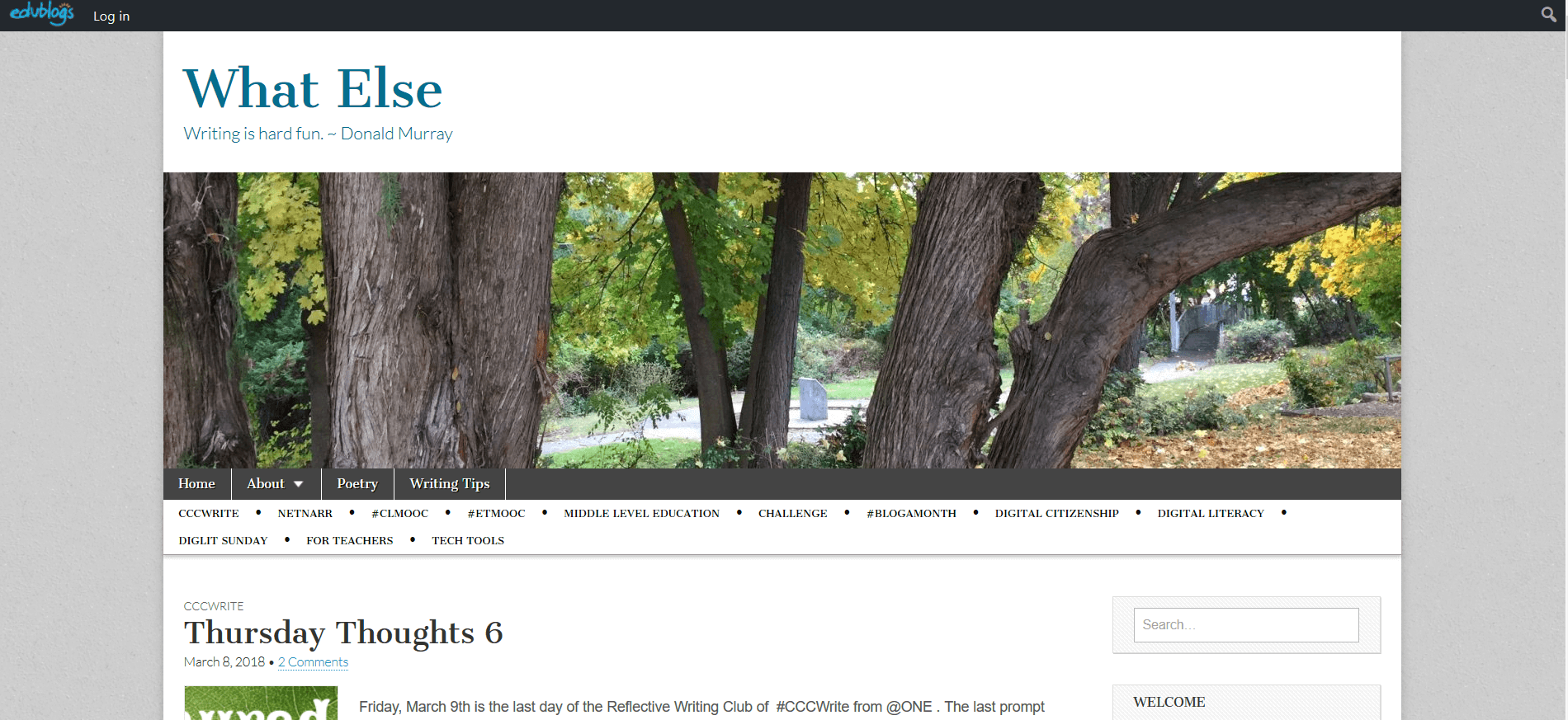 Again, notice that you can easily jump back to Edublogs by clicking the small bar at the top of the screen, and the domain name reflects the main site Edublogs. However, it's also good to note that this is a separate website that functions independently of Edublogs as well, making it a great example of Multisite in practice.
Final Thoughts
In the end, WordPress Multisite is a complex solution for those looking for a way to manage multiple websites from one location. However, the niche of business sites that can truly benefit from it, disadvantages and all, is actually very small.
In fact, if you find yourself with multiple business sites, and need a way to manage them all, without combining them into one WordPress install, you might want to consider investing in a management tool like ManageWP instead.
As the most first, and most well-known WordPress management system available today, ManageWP gives you all the benefits of using WordPress Multisite, without all the drawbacks.
For example, manage as many WordPress websites as you want from one convenient dashboard, but keep them separate so you can define user roles, change the design and functionality independently, and even clone and migrate sites as you see fit, without affecting all of your websites every time.
However, ManageWP makes the management of your sites easy when it comes to things like core/plugin/theme updates, site backups, SEO optimization, and traffic monitoring. Simply apply the changes you want to the sites you want with one-click.
In other words, using a management tool like ManageWP, that helps you manage your multiple business sites from one place, makes the admin part of running multiple sites easy, without adding in restrictions when it comes to moving, designing, and operating your sites.
So, if you are an online business owner looking for a way to make your life much easier, while still growing your business to generate more revenue than ever using multiple WordPress websites, get in touch with ManageWP today and see how we can help you with your site management needs today.