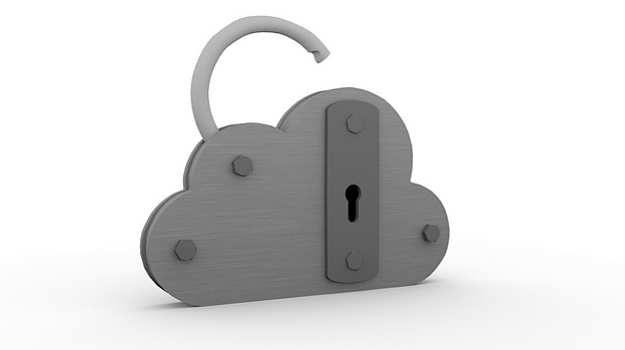 Have you ever had a serious issue with your blog that prevented you from accessing it? I have and it's a truly horrifying feeling. Even worse, has your blog been hacked or "broken" when you did not have a backup plugin installed? Then you realized that you had lost everything and had to start all over. This can be a nerve-wrecking experience!
How many people do you think would actually start their blog all over again if they had no way to restore it? If you lose a blog that's a few months old with a few hundred posts, it's possible to start over. However, losing a blog that's a few years old with thousands of posts can be devastating – some people might even give up.
Luckily, this doesn't have to be your sob story if you're using a WordPress plugin to backup your blog on a regular basis. Even better, you won't have to worry about losing backups stored remotely because you can also backup to various cloud services. Whether you're a fan of Dropbox, a subscriber of Amazon S3, or prefer Google Drive, these plugins will help to backup and store your blog on your preferred cloud service.
You're probably already familiar with ManageWP's ability to backup your blog. Just to reiterate, with a ManageWP account you automatically backup your blogs to Dropbox, Amazon S3, Google Drive (as well as other locations).
Just set up a daily, weekly or monthly schedule and ManageWP will take care of the rest for you. As an added bonus, you can choose to optimize your databases before backup.

This plugin doesn't just backup your blog to a single cloud storage service — you can choose any one of their 10 options. SMEStorage gives you the ability to encrypt and schedule your backups.
The 10 services to choose from are:
Amazon S3

RackSpace

Cloud Files
Box
Microsoft SkyDrive
Microsoft Live Mesh
Google Drive

Dropbox

Mezeo
FTP
WebDAV

If you're looking to create archives of all your WordPress data and files, as well as back them up to the cloud, WP Time Machine is for you. You can back up your MySQL databases, uploads, .htaccess file and more to Dropbox, Amazon S3 or your FTP host. As a bonus, the plugin provides instructions for a "smooth recovery". This is great if you need help recovering your blog from being hack, a database crash, etc.
It's important to note that WP Time Machine requires PHP5 to backup to the cloud. With PHP4, you can only back up to FTP.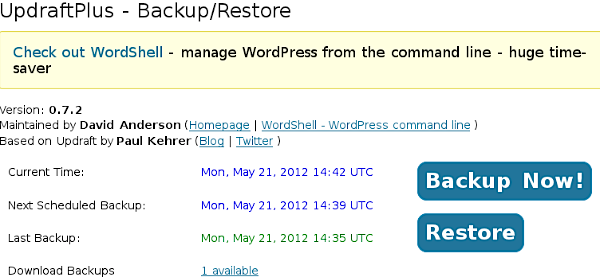 Not to be confused with the original Updraft, UpdraftPlus can backup your uploads, themes, plugins and databases. Unfortunately, the original Updraft plugin will only backup WP core tables and does not include charset information.
With UpdraftPlus, your databases are encrypted and you can choose to backup to Amazon S3, Google Drive, FTP, or email. You can even set up two different schedules – one for your file backups and another for your database backups.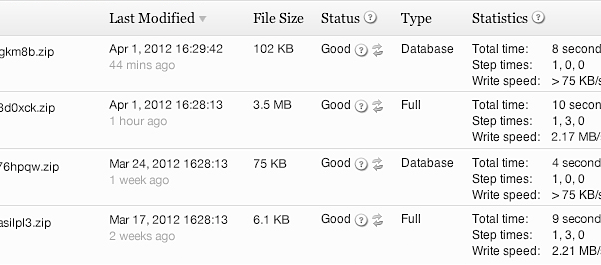 Although not a free tool, all of BackupBuddy's useful features make it worth the price. You can use it to backup your blog to Amazon S3, Dropbox or RackSpace Cloud. BackupBuddy makes it easy to restore your site if it is broken or hacked with their RepairBuddy BETA feature. Plus, you can even move your backed up site to another server from your blog dashboard. MultiSite BETA is another awesome feature they have that lets you import and export your blog in and out of a Network.
With these features and more, it's easy to see why many WordPress users prefer BackupBuddy over the rest. BackupBuddy will run you $75 for 2 licenses, $100 for 10 licenses, or $150 for unlimited licenses.
You May Also Want to Try:
BackWPup – Schedule backups to Amazon S3, Google Drive, Microsoft Azure, RackSpace Cloud, Dropbox or SugarSync; also provides multi-site support and can also check, optimize and repair your databases.
Cloudsafe365 – A free online backup solution for your blog that can backup your files and images, plugins, themes and databases to Dropbox.
PressBackup – A multi-site backup tool that will automatically backup your themes, plugins, uploads and databases to Amazon S3; requires a paid subscription, but also includes version control and server migration.
Google Drive for WordPress – A simple tool for scheduling backups of your files and databases to Google Drive; you will need to create a Google API key and client ID.
What plugin or tool do you use to backup your WordPress blog?
Creative Commons images courtesy of StorageMadeEasy, FutUndBeidl