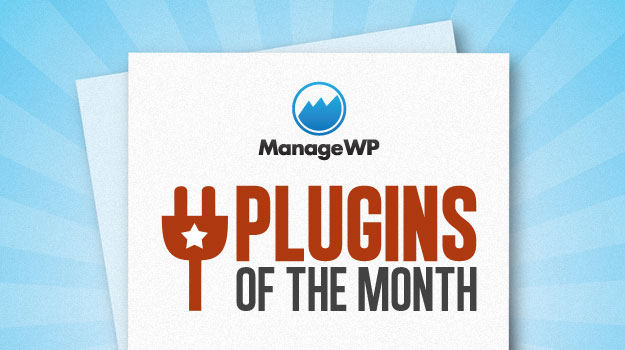 The New Year is well and truly up and running. The first two weeks of 2013 seem to have passed in the blink of an eye and we are already halfway through January. And that means it is of course time for another edition of our Plugins of the Month series — probably my favorite post here on the ManageWP blog.
Why do I enjoy writing this post so much? Because I get to check out awesome new plugins and promote the hard work of up-and-coming plugin developers who might not otherwise get exposure. Because we only pick out plugins that (1) are newly created or recently updated and (2) have been downloaded less than 100,000 times, I tend to pick out a few diamonds in the rough.
This month is no exception — enjoy!
Note: I have been informed that the functionality of this plugin is not necessary — please see here.
It is important that your WordPress site 'pings' the appropriate servers across the Internet in order to let them know that new content has been created. However, some people fear that WordPress pings too often.
This fear is borne out of the fact that every time you update a post, a fresh ping is sent out — even if you are only making a minor adjustment. If you happen to be editing a whole bunch of posts, there is a risk that your blog will be marked as a 'ping spammer'. This can be avoided by installing WordPress Ping Optimizer, which disables pings on post edits.
Download WordPress Ping Optimizer
To be honest, I am usually wary of including shortcode plugin 'packages' here on the ManageWP blog. Typically, the quality of the shortcodes on offer are pretty poor.
Fortunately that is not the case with WordPress Shortcodes, which is why I am happy to include it in this month's list. The plugin enables you to include a good variety of widgets such as author 'vCards':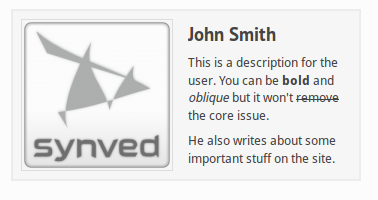 …and message boxes:
The plugin developer has been crafty in creating a premium addon that allows you to make the widgets prettier, but the free plugin alone gives you some cool options to play around with.
This plugin allows you to take social media feeds from Facebook, Twitter, YouTube, Instagram and insert them into a post or page on your WordPress blog. Here's an example of the Instagram feed in action: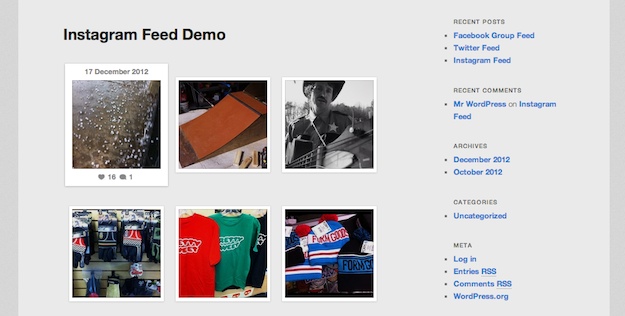 Pretty good looking, right? If you're a social media nut then you'll no doubt have a lot of fun with this plugin — it offers you a really nice way of more tightly integrating your social outposts with your blog.
This ambitious plugin seeks to make the process of curating and analyzing contact messages via your blog easier and more productive. The selling point is really the back-end interface rather than the form itself: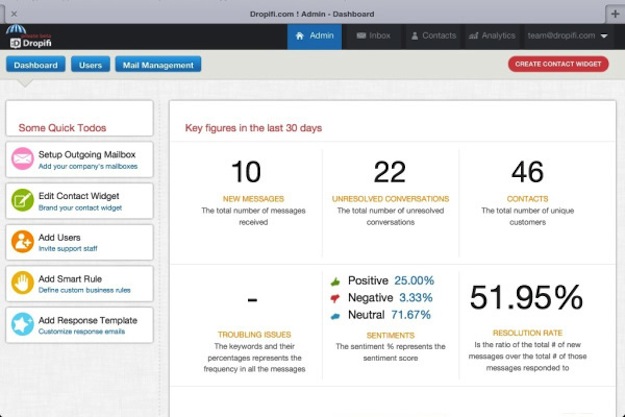 As you can see, the dashboard offers you an interesting breakdown of quantitive metrics relating to submitted messages. Furthermore, Dropifi claims that their contact form is shielded by powerful anti-spam functionality. If you get a lot of mail from your readers and you're into analytics, this could be worth a look.
Download Dropifi Contact Widget
Schema.org is all the rage at the moment, giving search engines the opportunity to refine the details of their results to create a better browsing experience for their users. As such, it pays to pay attention to the schema.org microdata and include it in your blog whenever it is relevant to do so.
That's where Schema Creator comes in — it offers you a very simple and intuitive interface for including schema.org data: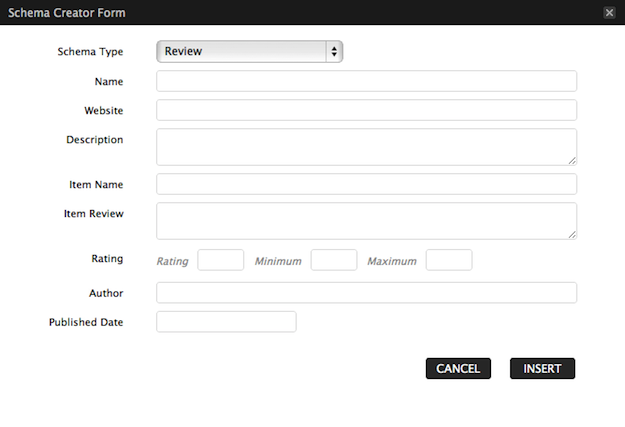 I like this plugin because it does what it intends to do in a very straightforward manner. No unnecessary features — just clean and simple functionality.
I've always found it odd that WordPress doesn't offer an audio embedding feature as standard. We have everything from embedded videos to embedded tweets, but not embedded audio. Strange.
Anyway, it doesn't need to be much of an issue with Google MP3 Player: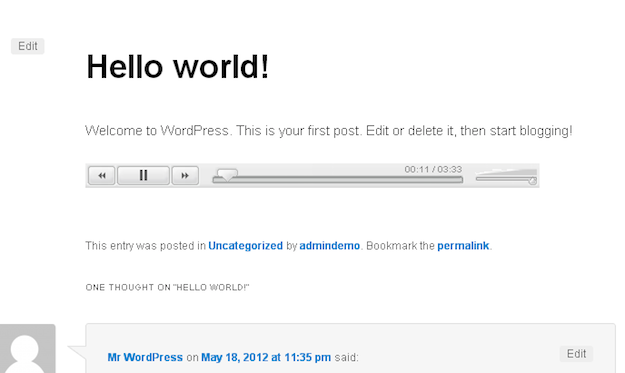 With a simple shortcode you can embed audio using, you guessed it, Google MP3 Player.
If you're in the content aggregation business, this plugin could be a real boon for you. WP RSS Multi Importer gives a pretty hefty hint of its functionality in its name — it allows you to import and consolidate multiple RSS feeds into a WordPress page: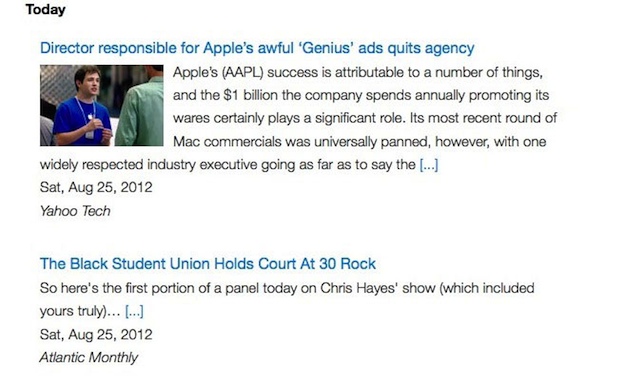 Download WP RSS Multi Importer
I've always thought that WordPress could do with a good quiz plugin — I've never seen one before. You can offer multiple choice questions with and/or answers and even incorporate images into your questions: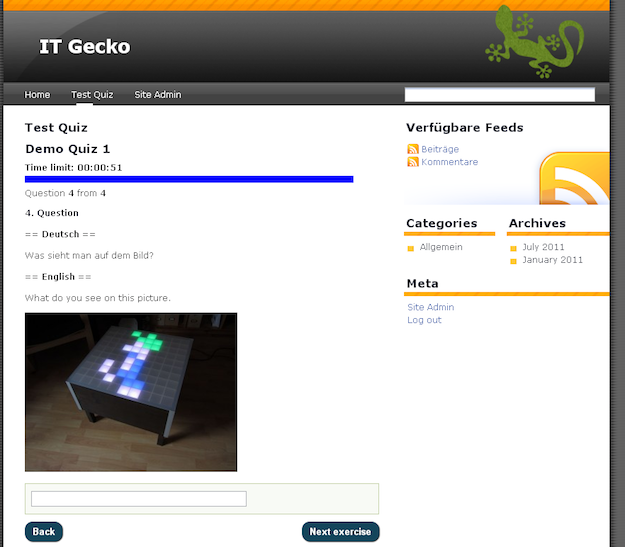 You also get a nicely-presented results widget on the back-end for you to compare and correlate quiz results:
I love it when a plugin comes along and fixes a bug or foible in WordPress that has bugged me endlessly. Enable Media Replace is one such plugin.
If you've ever uploaded an image then realized that it needs further editing before it's ready you'll understand my frustration — WordPress reverts to the original image even if you upload a fresh copy. Enable Media Replace overrides this and enables you to directly overwrite an existing image on your server. Hallelujah!
As much as I like foible-fixing plugins, I also love plugins that offer a simple and functional addition to WordPress' capabilities without any fuss. postTabs enables you to split your page/post content into tabs on the front end: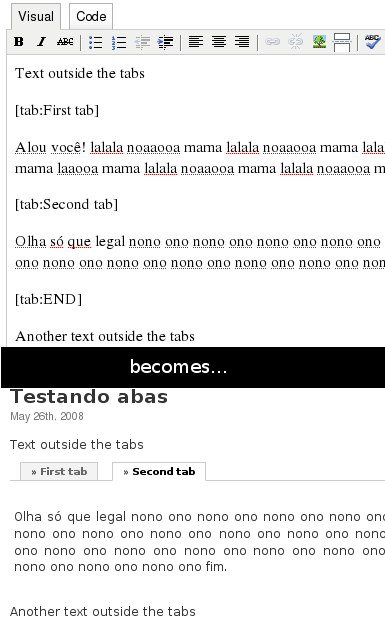 Simple yet effective! The plugin should adjust to your theme's CSS but also allows you to change the tab's colors via its settings page. A nice little touch for someone who's letting to set their site apart from the cookie cutter designs out there.