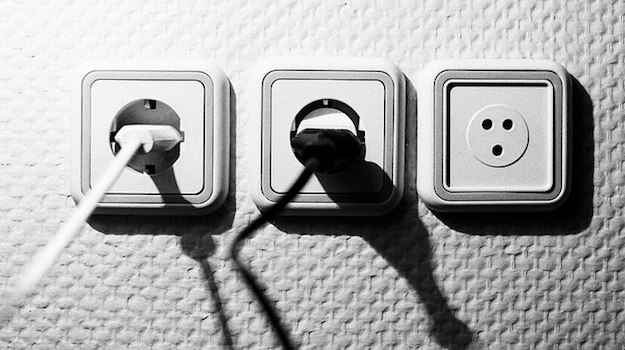 Hello! We are ManageWP – a small company working out of Belgrade, Serbia – competing against the might of Silicon Valley. When it comes to popular WordPress tools, we like to do things a little differently.
With that in mind, you would be forgiven for thinking that we have an underdog mentality (because we do, and we're proud of it!). That mentality is strongly reflected in this, our inaugural ManageWP Plugins of the Month post!
What Makes This Different
Whilst there is a time and a place for promoting the mainstream plugins that most intermediate/advanced WordPress users are already familiar with, what about the up and coming stars? What about plugins that are growing in popularity, but are not yet on people's radars, merely by virtue of the fact that they haven't yet received mainstream exposure?
At ManageWP, we have taken it upon ourselves to redress the balance by publishing a monthly list of the best up and coming plugins available for WordPress. All of these plugins have been downloaded between 10,000 and 100,000 times total (as opposed to the most popular plugins, which have been downloaded literally millions of times).
So without further ado, let's take a look at February's ManageWP plugins of the month. Enjoy!
10. Add Movie Trailers and Game Trailors to Your Site
First of all – we are not describing the plugins in the headers – that is the actual name of this plugin, as listed in the WordPress Directory! Having said that, the URL is "/imdb-video-movie-trailers/", and the plugin is called "Cinemabase" in its settings screen. All in all, we seem to be witnessing a severe identity crisis.
Multiple personality disorder aside, this plugin would actually feature higher up on the list, were it not such a niche tool. With it installed and activated, you can place videos from IMDB directly into your blog, using a simple shortcode. Just like this: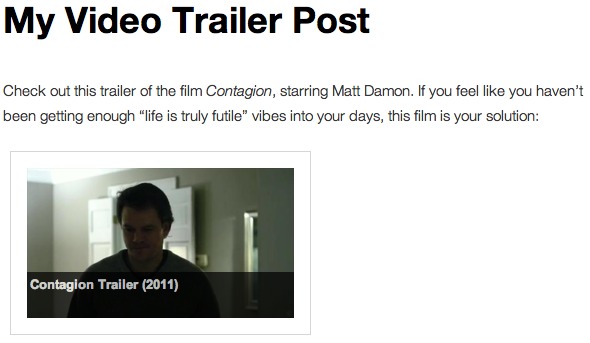 When your visitor clicks on the thumbnail, the trailer opens up in a lightbox, with a synopsis of the film to boot: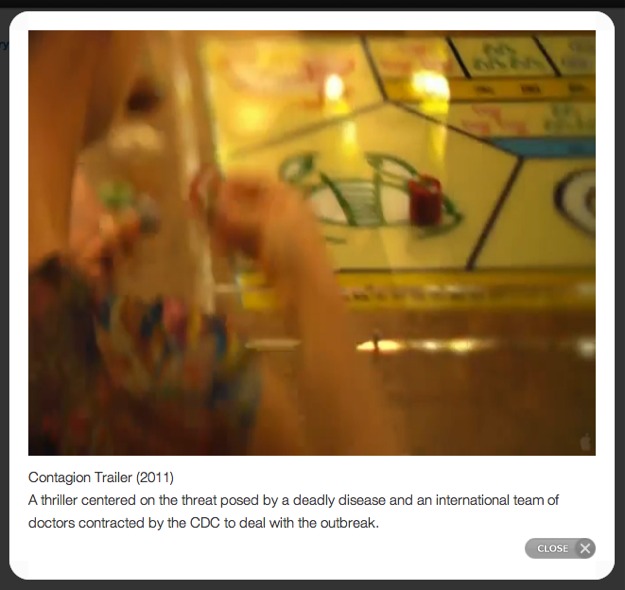 This plugin gets points for being (a) easy to use, and (b) super slick. Download it here.
9. Facebook Page Promoter Lightbox
Lightboxes attract a lot of controversy. A lot of people argue that they are just like the pop-ups of yore – and in a way, those people are right. On the other hand, exponents point to the fact that lightboxes almost always contain information relevant to the website on which they are placed. But no one can argue with their effectiveness – regardless of your feelings towards them, lightboxes get clicks.
With that in mind, if you are looking to boost your Facebook page's exposure, the Facebook Page Promoter Lightbox could be the ideal solution. Just check out this video to see how easy it is to set up:
There are a few different ways in which you can tweak the plugin, but the features are fairly basic. What it does, it does well. Download it here.
8. Better WP Security
We are particularly security-conscious here at ManageWP, so this plugin caught our eye. It combines various security features (that you could argue should come as standard in WordPress) and presents them in one neat package.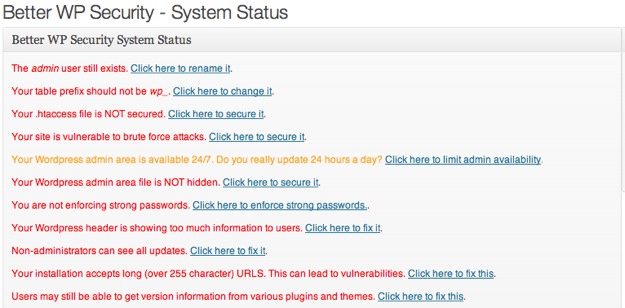 As you can see from the above screenshot, the plugin presents you with a color-coded list of potential security vulnerabilities that are available to be strengthened.
Before installing and activating this plugin, make sure that you take a backup of your database (easily done with ManageWP's backup feature). This is best practice for any plugin that will make amendments to your site's database. Download it here.
7. SEO Facebook Comment
You only have to read this recent article to recognize how important social media has become. With that said, exploring new methods by which you can combine your social media outlets with your blog is always time well spent.
Enter SEO Facebook Comment – the first plugin on this month's list that features social media integration.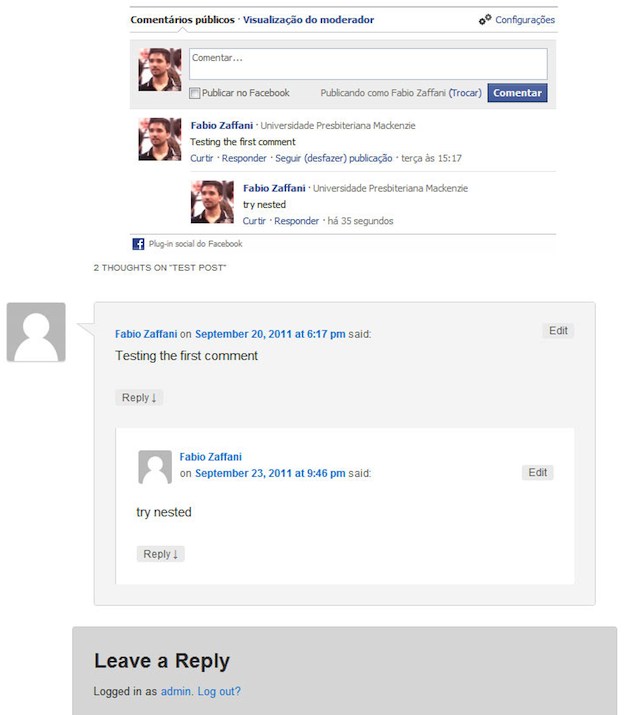 The main feature of the plugin (integration of Facebook comments with your blog) isn't revolutionary, but there is more. Not only will it search Facebook for comments that have already been left on old blog posts, it also stores the comments locally, so that they can be read by search engines. This is beneficial for SEO purposes. Download it here.
6. Social Login
If you would rather offer your visitors a wider range of options when it comes to social media-based commenting, Social Login may be perfect for you. Not only does it allow visitors to your blog to comment via various social networks: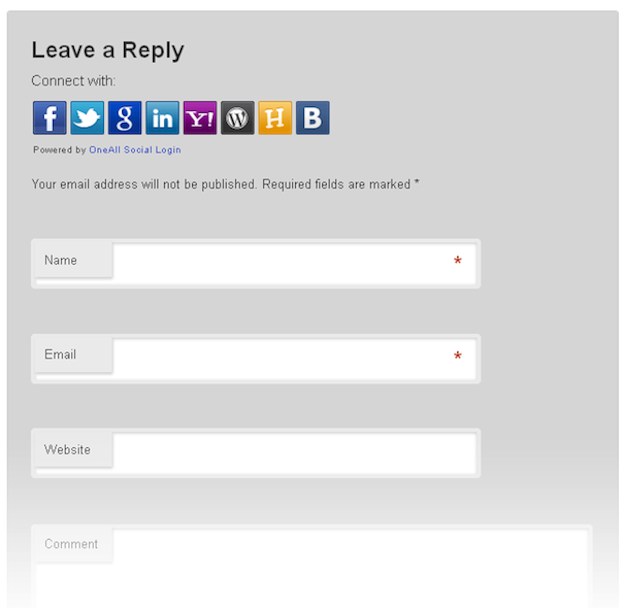 It also allows users to login to your site: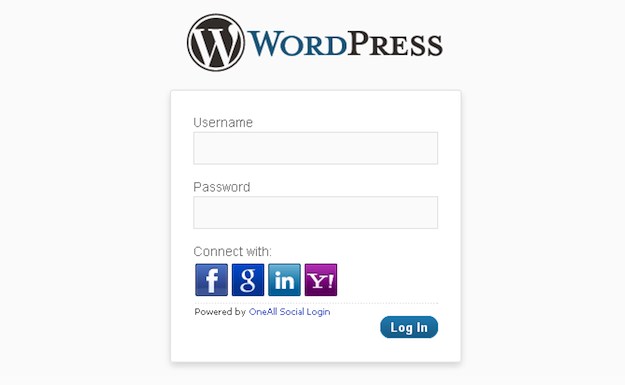 All in a free plugin! Download it here.
5. TimThumb Vulnerability Scanner
Fifth in today's top ten is a totally unglamorous yet extremely useful piece of kit – especially if you have an enormous number of websites that you have not yet checked for the infamous TimThumb security vulnerability.
The plugin will "scan your entire wp-content directory for instances of any outdated and insecure versions of the timthumb script, and give you the option to automatically upgrade them with a single click".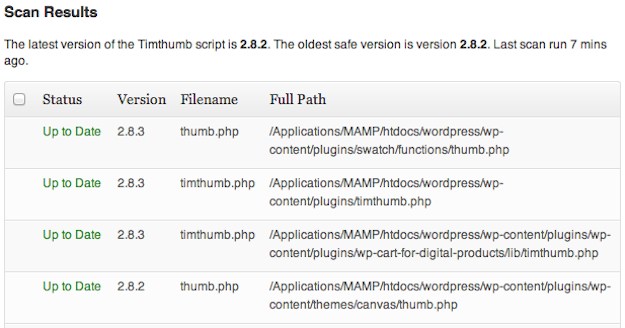 It performs a valuable task, and it does it almost automatically – what more could you ask for? Download it here.
4. Social Slider
This is not just another social share bar. Not at all. If you're into social media, you will love this.
With Social Slider, you can place an unobtrusive bar that will nestle into the left or right of the browser screen. When you hover over the bar, it expands to show all of your social media outlets. You can use it as a very prominent way of advertising your Facebook page: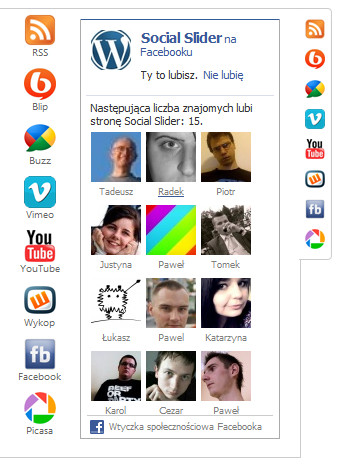 Alternatively, you make it totally subtle by displaying just the small icons. The customization options are impressive, and to be honest, we just plain like it. Download it here.
3. Ultimate TinyMCE
Anyone who has any experience with WordPress does not like the standard Visual Editor. It just plain sucks at too many things. Luckily, there is a plugin that goes some way towards alleviating text editing woes in WordPress. And for people who don't like getting their hands dirty with HTML and CSS, it is heaven-sent:
It is baffling why a fully-featured text editor such as this isn't included with WordPress as standard, but it only takes a few clicks of your mouse to rectify the oversight. Download it here.
2. SharePress
And so we come to the final social media plugin in our list. SharePress makes sharing your WordPress content a piece of cake. But there is no point in us explaining how, when this snazzy video has already been produced:
If you are a big social media sharer, you're probably pretty impressed by now. Download it here.
1. Comprehensive Google Map Plugin
There is a satisfying symmetry in the first and last plugins of the top 10 both having self-explanatory names. It just makes our lives so much easier.
But in all seriousness, this plugin hits top spot for its sheer range of options and slick interface: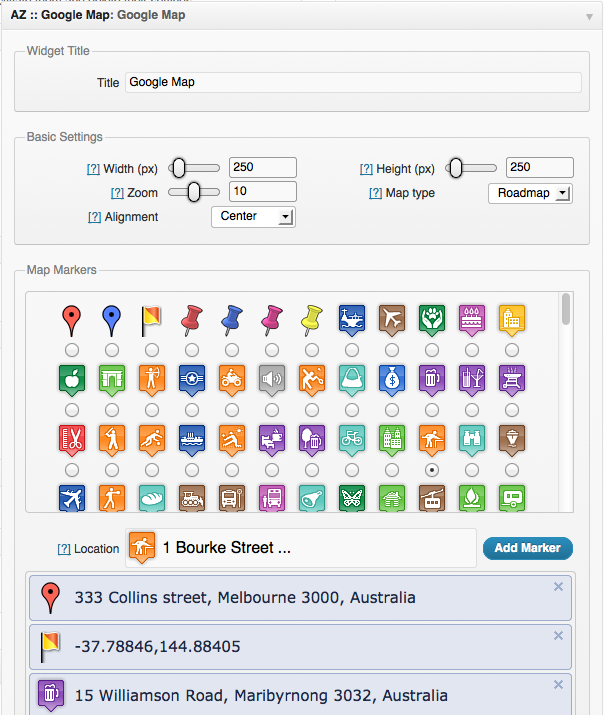 If you want to integrate Google Maps with your blog (whether it be within blog posts, or a widget), Comprehensive Google Map Plugin has it covered.
Furthermore, it appears that the author is extremely proactive and working hard on an ongoing basis to improve the plugin. Download it here.
Creative Commons image courtesy of dirtykoala