In today's day and age, if you don't have a business website, you might as well not exist. A business website allows you to get in front of your ideal clients, make it easy for your existing clients to contact you, and for new clients to discover you.
But, if you want your website to be effective, there are several key elements that should be present. In today's post, I'll address what those key elements are in terms of functionality and design as well as touch upon the purpose of your website.
The Purpose of Your Business Website
Before addressing the key elements every business website should have, let's discuss the purpose of your website. Aside from connecting with your ideal clients, your business website works behind the scenes in several ways. More specifically, your business website should:
Establish your authority by positioning you as the expert in your niche and building trust in visitors and potential clients.
Allow your business to be found via organic search by showing up as a relevant result when someone looks for keywords related to your business.
Inform potential clients and customers what you offer and how your offer can help them.
Convert visitors into subscribers and ultimately into repeat buyers.
As such, you need to make sure that your website makes a great first impression, tells the story of your business, and guides visitors through the pages of your site in a logical fashion.
Eight Key Elements Your Business Website Should Have
Now that we've covered the purpose of your site, let's go over the elements that every business website should have.
1. Responsive and Attractive Design
Mobile device usage is on the rise and shows no signs of slowing down. As such, your website needs to be responsive so visitors can clearly see everything you have to offer without having to pinch, zoom, and scroll on their phones or tablets. At the same time, the design should reflect your brand and follow the best design practices to show your audience that your business cares about their user experience.
2. Fast Loading Times
According to research compiled by Hubspot, loading times can make a world of difference for your business. If your site loads slowly, then visitors are more likely to abandon it and go to your competitor. A few ways to speed up your website include:
Optimizing your images
Investing in a quality hosting plan
Reducing the number of plugins you use
Installing a caching plugin or using a CDN
Minifying your HTML, CSS, and JavaScript files

3. Your Tagline
Your tagline should make it crystal clear what you do, who you do it for, and what makes you different from your competitors. You can include your tagline in the header area so visitors immediately know if they are in the right place.
4. User-Friendly Interface
Your website should make it easy for visitors to navigate around your site. A few ways to achieve this are:
Make sure to include a search bar that will allow them to search for products, services, and content.
Keep your navigation minimal by including the most important pages on your site in the main menu and using a secondary menu or a drop-down menu for secondary pages.
Your website should also include a way to contact you. You can use a contact form on the contact page as well as list your phone number or email address above the main menu. Additionally, you can link your social media profiles on your contact page.
5. Services or Product List
A service or a product list makes it easy to see what you have to offer and allows the visitors to see if they are in the right place and if your offer is within their budget range. You can easily create a custom post type for your services using a tool like Toolset.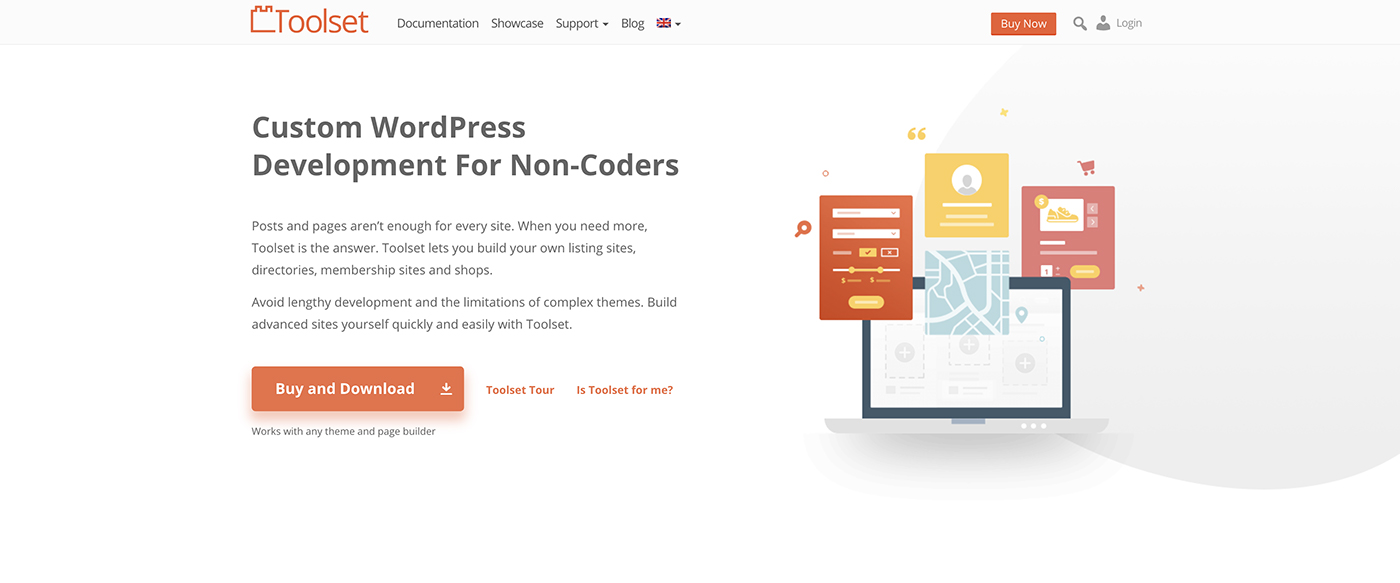 6. Trust Signals
Your website should help you build trust in your visitors. One of the best ways to build trust is to display testimonials from current and past clients. Another way to establish trust is to use trust signals such as an SSL certificate which tells the visitors you're using HTTPS protocol and their information is secure or a security badge by VeriSign, Norton or another similar service.
7. Regular Backup, Maintenance, and Security Practices
Given that your website is one of your most valuable assets, you need to make sure it stays safe and secure. That's why you need to regularly perform the three core tasks:
Ensure your site stays safe by protecting it from malware. Doing so will minimize the chances of hackers gaining access to your site. Your first line of defense should include a security scanner and firewall such as Sucuri Sitecheck.
Next, create a regular backup schedule for your site to ensure you can easily restore your site if the need ever arises.
Lastly, don't forget to perform maintenance tasks such as applying WordPress, theme, and plugin updates and monitoring your uptime as this will ensure your site continues operating smoothly.
While you can use several plugins to perform these tasks, you can also take advantage of ManageWP features like Backups, Safe Updates, and Uptime Monitoring; especially if you have more than one business website.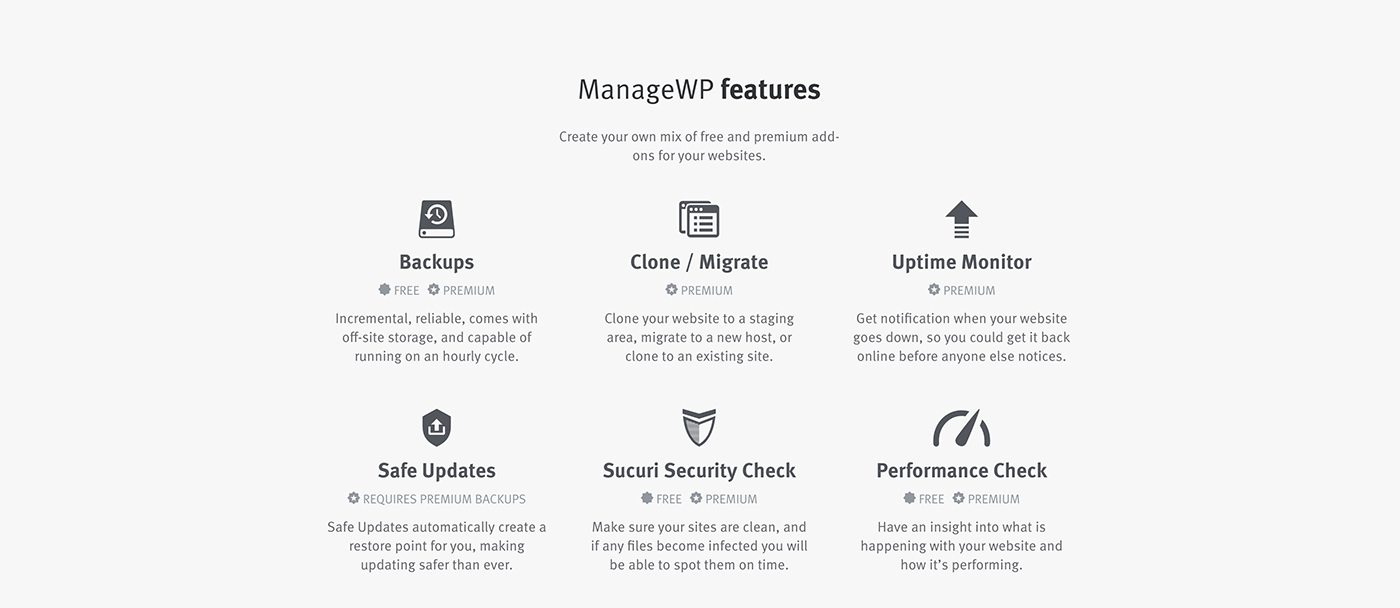 8. A Call-to-Action
Lastly, don't forget to include a call-to-action on all the pages on your website. Doing so makes it easier to guide visitors through your site and help them get familiar with your story, brand, and your products or services. It also encourages them to take action, whether that's signing up for your lead magnet, booking a free consultation call, or scheduling an appointment.
Final Thoughts
Your business website is the online face of your business and your brand. Use the tips here to make sure none of the key elements are left out so you can make a great impression on your visitors, readers, clients, and customers.