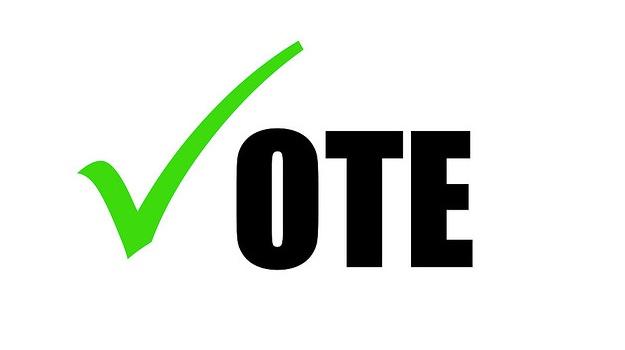 Do you use polls in your blog posts? Thanks to technology we can add online polls to our blogs and chart the results in style. Polls are great for improving user engagement as well as getting feedback. Polls make great additions to blog posts concerning a product or service because you can find out what your readers think of it. While some may think that adding a poll to blog posts is difficult, it's really not.
If you're using a plugin adding a poll is easy takes only a few minutes. Years ago your best option may have been to use an outside source to create a poll and then insert the code into your blog post. Things are now much easier and often just require the click of a button from your blog editor, a minute or two of customization and then clicking another button to insert a poll. Other methods usually require a shortcode given to you by the plugin, which is just as easy.
So let's take a look at 4 awesome plugins that make adding polls to your easy and worthwhile.
If you're looking to create two-sided polls, Social Polls is the perfect solution. You can use it to find out which products, services, brands, etc are favored by your users. i.e. Apple vs Microsoft, Android vs iOS, Facebook vs Twitter. Inserting a poll into your blog posts is done by clicking a button in your blog editor and customizing it as you like.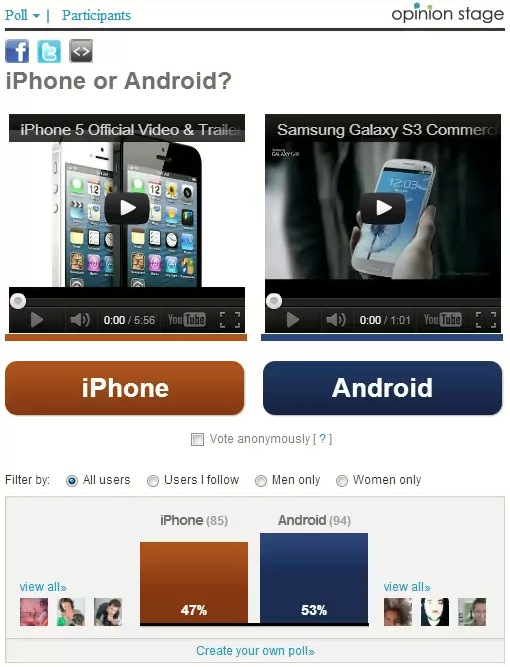 Social Polls is great because it allows users to vote using their Facebook or Twitter accounts, but users can also voice anonymously if they prefer. Social Polls creates a mini social networking within your blog allowing users to follow other poll participants. All poll participants will get a profile displaying their activity and opinions along with their influence, followers and other useful information.
This AJAX poll system can be used in your blog sidebar or in a post (via a shortcode); it's really easy to setup. For starters, you can allow users to select only one or multiple answers. If you choose multiple, you can choose the maximum amount of answers that can be selected.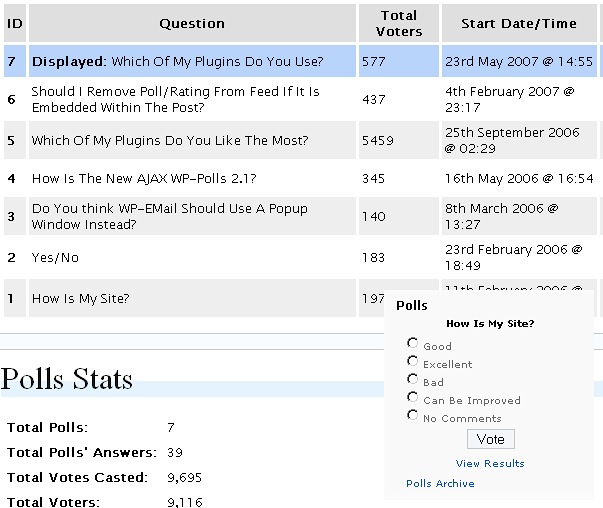 Managing polls is a cinch with WP-Polls' log. You can see at a glance how many users have voted on a poll along with other useful information. If the styling of your poll is important to you, you'll love WP-Polls because it gives you the ability to customize your polls – you can even create templates.
Polldaddy is a popular choice among bloggers. You could create a poll on the Polldaddy website and then insert the code into your blog post, but it makes more sense to use the WordPress plugin. It allows you to create and manage polls and ratings as well, all from your dashboard.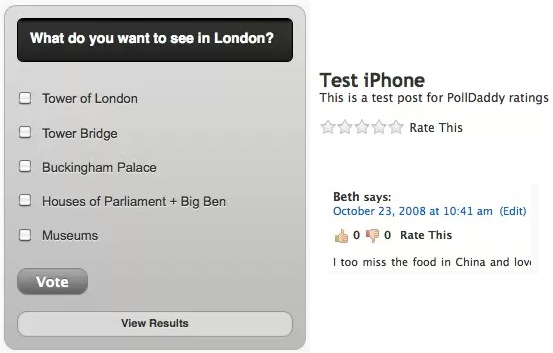 There are 20 different poll styles to choose from, so you won't have to use the same style each time. There are many great features enabled for your polls like multiple choice, randomized answer order, allow other answers (user can fill in an answer), and "Share This" link (users can share your polls on the Web).
Although the ratings system is separate from the polling system, it's a cool feature that you may want to try as well. Your visitors will be able to rate your blog posts and comments. It's another great way to see what your visitors like and don't like.
This is definitely a unique polling system for WordPress. You can create polls with as many questions and answers as you'd like. Each answer can have a different color associated with it, which is where the name of the plugin comes from.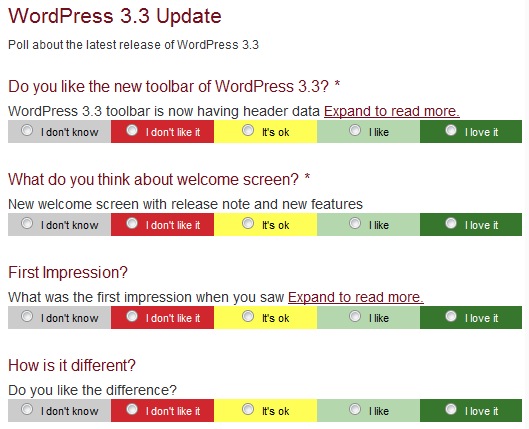 You can make questions mandatory or optional, it's up to you. You can also customize how results are displayed: questions with most positive answers first, questions with most negative answers first, or original order of questions. Polls can be treated as their own posts or you can insert them into a current post via a shortcode.
Which Poll is For You?
Do you use any of the above poll systems for your blog? If so, which one do you use and how is it working out for you? If not, feel free to share with us your poll plugin or tool of choice.
Creative Commons image courtesy Alan Cleaver