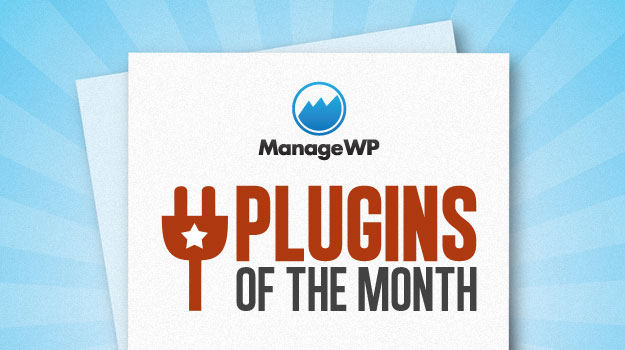 Just the other day I had a huge selection of themes to pick from that helped me produce a great themes of the month edition for February. Now it's the turn of the plugins.
While I certainly didn't have as much choice when compared to the number of themes I picked from other day, there is no shortage of quality plugins to peruse this month. What I really like about the selection below is there is something for everyone — from the general WordPress user, to the freelancer, to the internet marketer and beyond. Not only that but the number one pick is a real gem. Enjoy!
If you are a user of the Distraction Free Editor (DFE) then you'll probably love this, otherwise you'll be completely indifferent. Fullscreen Preview Button does exactly what it promises — provides a Preview button in fullscreen (i.e. DFE) mode.
The lack of a Preview button in this mode has been a source of frustration for me so it's great to see this plugin resolve the issue. Here's hoping that it is implemented with the next version of WordPress along with other DFE improvements.
Let's continue in the same vein by featuring another plugin that leave little to the imagination. Resize Image After Upload is a nifty little tool that resizes uploaded images to within a given maximum width and/or height and destroys the original image, thus resulting in far less space being taken up by WordPress' megabyte-hungry media library. The plugin is easy to set up…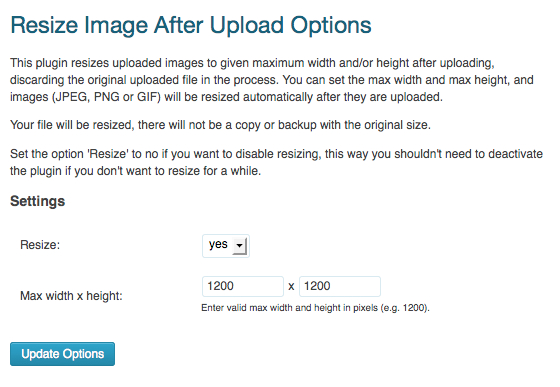 …and runs automatically thereafter. Resize Image After Upload is a great option for people who like to upload huge digital camera photographs but could also be utilized by any WordPress user to keep their media folder size down.
I'm a big fan of integrating your social media "outposts" within your blog when it adds to the user experience, which is why I was drawn to this plugin. Rotating Tweets is yet another self-descriptive plugin — it allows you to place (you guessed it) a rotating display of tweets via a short code or widget. Here's a mockup of the effect:

You can choose from a number of settings (such as the Twitter account to be used as well as speed, rotation, and the number of tweets) to customize the display of the effect.
If you're a freelancer or consultant then it can be beneficial for you to offer some sort of online booking service / availability notifications system. This is where Online Booking Calendar may be able to help as it allows you to take bookings online via your blog and/or Facebook.
This is a very slick plugin that is in fact a lead magnet for a Pro version which shares all of the same features plus more:
I'm not aware of a fully-fledged online booking system that is available at no cost, so if you are in the market for something like this I would recommend that you test the free version of The Online Booking Calendar out with a view to upgrading if necessary.
ColorLabs are a well-respected premium theme developer so when I saw that they had developed a social network photo gallery plugin I was compelled to take a closer look.
They've created a pretty slick offering in the shape of OmniGallery, which helps you to create photo galleries from your social network feeds. Check out this curiously silent video to find out more:
If you're a fan of dynamic-looking sites then you may like jQuery Vertical Scroller, which enables you to create vertical scrolling elements within your WordPress blog. The vertical scrolling effect can be included within widgets and via a short code — it basically offers the same functionality as the above-mentioned Rotating Tweets but for your blog's content.
If you want to see the plugin in action just head over to Siris Graphics (the developer's homepage).
You may be aware that Google has started implementing certain meta data in recent years such as that offered by schema.org and other organizations. Although I have seen (and featured) plugins that enable the inclusion of certain meta data fields in WordPress in the past, WP Social SEO Booster is the first attempt I have seen to integrate all of the relevant meta data types into one plugin.
This plugin covers everything from Open Graph data to Google Rich Snippets to Twitter Meta Tags and much more. Here's just one example of rich snippets for a review post: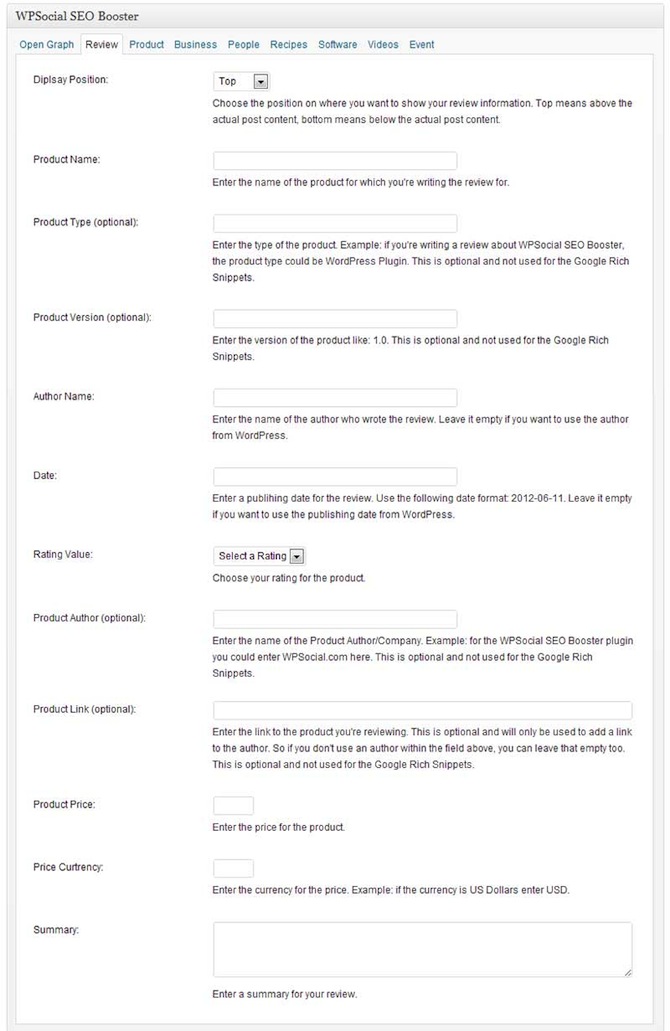 A pro version is also available with additional features:
If you're into creative archiving and cool visual effects then Image Wall will be right up your alley. It allows visitors to browse through your site's posts and/or pages by their images, displayed at random on an infinitely scrollable wall: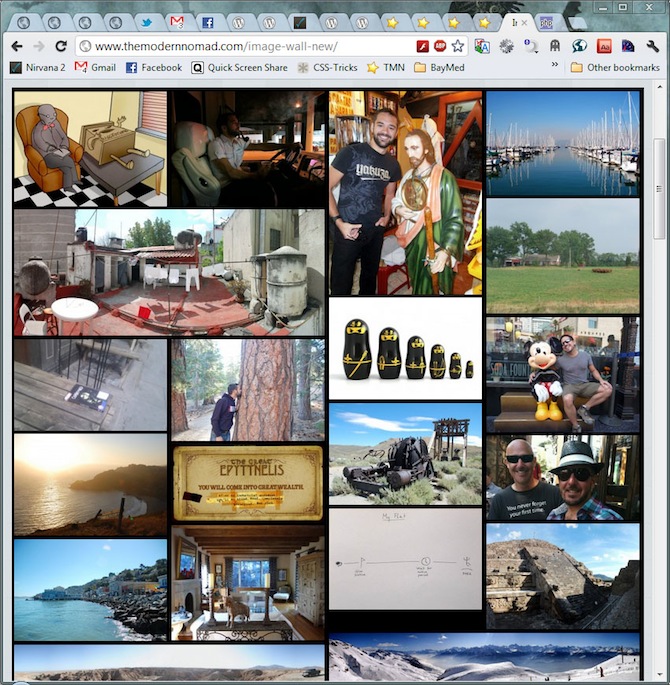 It may be a little gimmicky but I absolutely love the effect and would install it on my own blog if I wasn't already suffering from plugin overload.
A post display widget is nothing new but Flexible Posts Widget deserves mention for its breadth of functionality and ease of use. You can display any available post type and choose from a number of settings:
As you can see from the above screenshot you also have the option to define a template filename so that you can customize the display of the widget to your requirements. This plugin offers near-limitless customization and is a great option for anyone in search of a flexible solution for advertising posts in widgetized areas.
This plugin has to take top spot because I am going to be implementing it on my own blog and am really excited about its potential.
WordPress Landing Pages enables you to do two things:
Easily create landing pages on your site (including designs from deactivated themes on your WordPress dashboard)
Split test your landing pages to improve performance
Here's an overview of its capabilities:
To put it simply, if you have a splash page or sales page you should seriously consider picking this plugin up and putting it through its paces. I can't recommend it enough.