For businesses selling physical products, the transition to selling overseas is a big deal. You might want to launch in one country at a time and focus on building market share there before moving onto the next. There's the added expense of protecting your products and getting overseas patents. Not to mention the need to truly understand the culture of each of your markets, and perhaps recruit a network of local distributors. It's enough to put off even the most internationally-minded business owner!
Fortunately, none of this applies when building a global WordPress product business, for example selling themes or plugins. Because of the unique nature of WordPress, the Internet and software products in general, you can build a truly international business without the barriers faced by traditional industries.
In this article, I'm going to share my experiences of building a WordPress plugin company that sells to over 111 countries worldwide. I'll reveal the specific challenges we faced in going global, and how we overcame them. I will share my top tips on how you can achieve the same.
Barn2 – A Global WordPress Plugin Company From the UK
I misled you slightly in the previous paragraph. I referred to "going global" as if it was a process that we went through. In fact, our plugin business was global from the start.
Our first sale was from the UK and our second was from the US, over 3,000 miles away. Our third sale was from Canada. And the rest is history.
People all over the world use WordPress. When you start selling WordPress products, people from any country will be able to find and purchase them. That's the beauty of building your business on the world's biggest website platform.
Having said that, there are steps that you can take to make your WordPress company successful on the global stage. This includes reassuring customers and inspiring them with confidence to buy your products, regardless of their location. It includes facilitating customers from different countries, for example by selling in their currency and following their local legislation. It includes optimizing your website so that it loads quickly for users all over the world.
I'm going to tell you how we did all this at Barn2, and how you can too.
Your International Domain Name
We sell plugins from our domain name barn2.co.uk. This is because when we started selling plugins, we were already a well-known UK WordPress web design agency. We didn't want to start again SEO-wise, or take the risks associated with changing the domain name. However, using a country-specific domain extension to sell internationally isn't necessarily the best option.
When we surveyed our customers, they gave mixed responses as to whether our localized domain name was a help or a hindrance:
50% said that seeing our UK domain name reassured them that we are from a reputable country that they trust. For example, one customer said that they would only ever buy plugins from a UK or a Swedish company!
50% said that they were reluctant to make a purchase because we were in the UK, and they weren't sure whether we would cover their country. (Of course, the survey didn't include the people who didn't purchase for this reason!)
I would say that on balance, if you are still choosing a domain for your WordPress product company, then you should choose a reputable-looking international extension such as .com. If I had known how much our international plugin sales would grow then I would definitely have done this. There are other ways to reveal which country you are from, and an international domain will reassure people that you cater to their country.
Learn How Your Products Appeal to Different Countries
One of the most fascinating things about selling WordPress plugins is learning about how different people use them. For instance, our Posts Table Pro plugin isn't just a dynamic WordPress table plugin. It's a document library plugin for some people. It's an audio gallery for others. The same plugin can be used in many different ways, by many different people.
You can gain extra insight by considering how people are using your products in different parts of the world. For example:
Listen to your customers and learn how your products are used in different countries. This is a great opportunity to tailor your marketing efforts.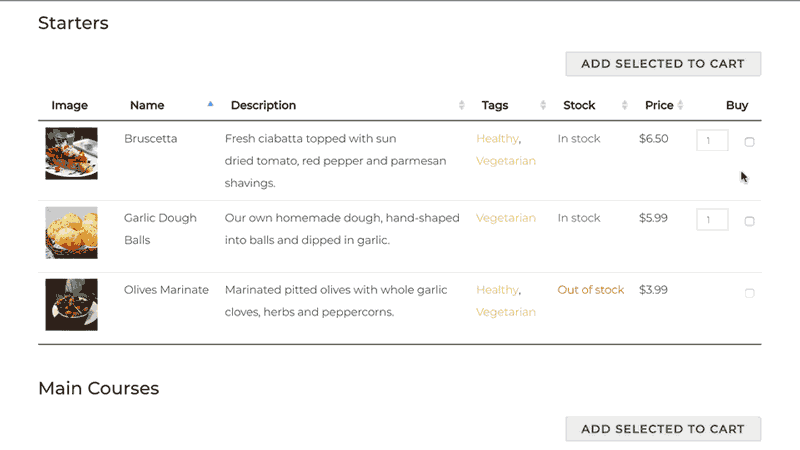 Single or Multiple Currencies?
We're a UK company, and our company accounts are in pounds sterling. When we started selling plugins, it was obvious that selling in British pounds wasn't the best way to reach a global audience. We were already used to buying plugins in US dollars because most major WordPress plugin companies sell in this currency. As a result, we decided to sell our plugins in USD too. All our initial sales were therefore in dollars.
After a while, we decided to start selling in multiple currencies. There were two main motivations for this:
We wanted to see whether it would increase conversion rates from non-US countries, and;
We wanted to stop paying currency conversion fees for UK customers who were forced to pay in USD, which we would then convert back to GBP. (We currently save about £75 per month by selling to UK customers in GBP.)
Since we were using Easy Digital Downloads to sell our plugins, we installed the EDD multi-currency plugin by Aelia. Customers are automatically charged in US dollars, British pounds, or Euros depending on their location.
Problems with Multiple Currencies
Selling in multiple currencies seemed like a fantastic idea. However, in practice it has caused a lot of problems:
EDD Doesn't Support Multiple Currencies
While Aelia has worked hard producing a multi-currency plugin for Easy Digital Downloads, it's not ideal. The fact that fewer websites use EDD compared to WooCommerce means that the EDD multi-currency plugin is less well tested and has fewer features. For example, there have been several occasions when we reported a bug and were told that this has been fixed in the WooCommerce version but is not realistic in the EDD version. Frustrating!
EDD Support recently advised me that they "Do not recommend using a currency converter extension with Easy Digital Downloads". They explained that this is why they don't sell their own multi-currency extension. Their advice was to offer one currency only or to provide each currency on a separate web space (i.e. separate websites or WordPress multisite). However, this would require maintaining multiple websites and plugin installations, and would mess up our e-commerce reporting.
If I was starting a multi-currency plugin website now, I would use a different platform such as WooCommerce, which is better designed for this purpose.
Caching Issues
If you're displaying different currencies according to the user's location, you need to be sure that your prices aren't being cached. You don't want your USD customers seeing your prices in Euros, for example!
Of course, you don't want to exclude your whole product pages from the cache. Fast page load times are vital, both for user experience and SEO.
Instead, you just need to exclude the pricing parts of the page from the cache. When our website was hosted with WP Engine, this caused huge problems and we had to write a custom solution. If you're choosing a multi-currency solution, make sure it works with the caching system on your site.
Limitations with Stripe
If you accept credit card payments via Stripe, then it has a major limitation that can bite you. Stripe has a rule where if a customer has ever bought from you in one currency, then they can only ever purchase from you in that currency – forever.
We discovered this shortly after we started selling in multiple currencies. Existing customers from Europe were unable to renew their plugin licenses because they had originally purchased in USD, but our website was now billing them in their local currency. As a result, they couldn't complete the checkout because Stripe was insisting that they pay in USD!
There are some technical solutions to this problem, such as writing custom error messages or forcing the previous currency for logged in users. However, this has been a lot of work and there's no perfect solution.
I hope that one day Stripe will overcome this limitation. In the meantime, this is a big downside from using their payment gateway with multiple currencies. It also makes it difficult for us to stop selling in multiple currencies because this will affect existing European customers who will have to revert to paying in USD!
Are Multiple Currencies Worth It?
With all these limitations, it's easy to conclude that it's best to sell your WordPress products in one currency only. However, the lure of improved conversion rates and lower currency conversion fees (if you're not in a USD country) means that it could still make good business sense.
My advice is to consider the decision carefully, paying particular attention to the pitfalls I discussed above. Take your time and make sure you test thoroughly to iron out any bugs before they affect your customers.
Selling to the EU
A lot of global WordPress product companies don't bother complying with the EU VAT rules or GDPR. Some bury their head in the sand and pretend that the rules don't apply to them, which is incorrect if they sell to the EU. Others shoot themselves in the foot by installing a plugin to block EU traffic from their website.
It's easy to justify either view and convince yourself that EU customers make up a tiny portion of your business. However, 35% of our plugin customers are in the EU. Other plugin companies that I have spoken to have a similar proportion of EU customers. This shows that the EU is an important part of any WordPress product business.
If you sell to customers in the EU then you must either charge the correct VAT for their country and pay it to the appropriate tax authorities, or be able to prove that they're a business rather than a private individual. Unfortunately, simply saying that your WordPress products are aimed at businesses won't cut it. You actually have to collect evidence such as their valid VAT number and location.
EU VAT compliance does require a bit of work to get right. However, it's worth doing because it's the law, and a large proportion of your customers will be in the EU.
There are plenty of EU VAT WordPress plugins to help you out. Or if you use a service such as Freemius to sell your plugins then they will handle the VAT requirements for you.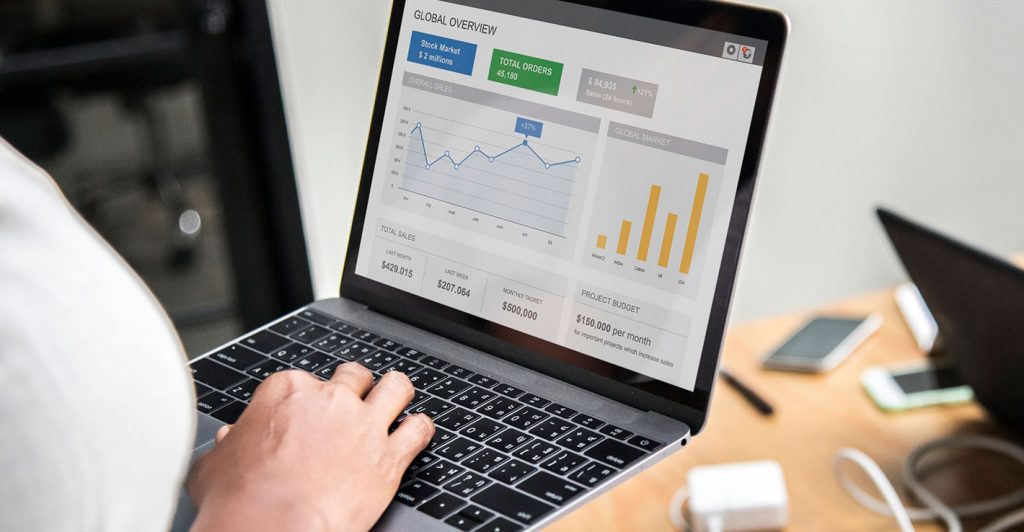 Making Your Website Multi-Lingual
Only about 20% of the world's population speaks English. That's pretty scary if you're an English-speaking company wanting to sell your WordPress products internationally.
Realistically, I expect that more than 20% of WordPress website owners speak English. After all, English is the international language of the Internet. However, you will almost inevitably be losing sales from people who don't speak your language.
The obvious solution is to internationalize your website, using a multilingual plugin to cater for different languages. Just bear in mind that automatic language translation plugins probably aren't ideal for producing readable translations about something as technical as a WordPress plugin or theme! Instead, you'll need manual translations for each language. That's a big investment – both in terms of buying the translations, keeping them up-to-date, and implementing a multilingual website.
Ask yourself these questions when planning how to internationalize your site:
Which languages should you provide? (Google Analytics is a great starting point to get this data.)
How often will you need to update the translations?
How will you provide translations for multimedia content, such as video tutorials?
Can you answer questions and support your customers in multiple languages?
Remember that translating your website is only the starting point. It's only worth doing if you can also support your customers in the same languages. This means having access to support staff who speak a range of languages.
For these reasons, we haven't made the leap into multiple languages. However, this is a worthy pursuit if you have the resources to do so.
Ensure Your Website is Accessible to All
Everyone knows that websites are accessible all over the world. But did you know that your website might be more usable in some countries than others?
Your site will load faster for users who are close to the server it's hosted on. So if your website is hosted in the US, then it will load fastest for US customers and slowest for users on the other side of the world.
If you're planning a global WordPress product business, then you need to ensure that your website loads quickly from all locations:
Use Google Analytics to determine the location of your visitors. Host your website from a server as close as possible to the largest proportion of users.
Use a CDN (content delivery network) such as CloudFlare to serve your website content from a location that is local to each individual visitor. This is a good way to speed up your site for users who are far away from the server location.
Used together, these strategies will boost performance for your visitors all over the world.
Marketing Your WordPress Products to a Global Audience
So far, we've talked about the practicalities of selling worldwide. But how do you attract traffic from people all over the world?
If you have the right plugins, then that's the easy part! The good news is that WordPress is already a global market. As a result, your website will naturally rank in search engines all over the world. This will bring in visitors from different countries, who are seeking WordPress products to solve a specific problem.
I have seen business owners waste resources by trying to purchase as many country-specific domain names as possible, and set up a separate website for each country. In my experience, this isn't the best approach because you are starting from scratch to build up the authority of each individual domain. If you use the same website globally then you can invest in building its authority, and it can rank highly regardless of location. For example, our Barn2 site has similar rankings in both Google.com and Google.co.uk, even though we're a UK company.
What matters is that you have high-quality content that search engines view as important. You can do this by following the latest SEO advice and best practices. Find a niche and sell WordPress products that aren't too competitive, and you'll have a good chance of ranking for some long-tail keywords. This will happen both in your own country and elsewhere.
Global Advertising
If you're investing in Pay-Per-Click advertising for your WordPress products, then you can normally choose the locations where your ads will be shown. For example, you can select specific countries or create custom locations in Google AdWords and Facebook Ads.
I recommend using A/B testing to maximize the return-on-investment from your ads in each country. For example, try different variants of your ads in different countries. Compare the conversion rates.
You may find that advertising in some countries is more profitable than others. If so, then you can stop advertising in the less profitable countries or reduce the amount you will pay-per-click. You can also put more resources into the most profitable countries.
Reaching Chinese WordPress Users
I audited nearly 2,000 of our plugin sales and discovered that we have customers in 111 countries. But only 4 of these sales were from China – just 1%! This is surprising, given that China makes up about 20% of all Internet users worldwide.
Admittedly, WordPress has a smaller market share in China compared to many countries. However, while WordPress.com is blocked in China, WordPress.org is available. The sheer size of the Chinese population means that a large number of Chinese sites are using WordPress. So why are so few buying our plugins?
I have checked that our website is not blocked in China, and have spoken with Chinese WordPress companies. They have advised me of some specific cultural and technical issues which make Chinese website owners less likely to purchase WordPress plugins.
I'm currently looking for more creative ways to reach the Chinese market. For example, we have recruited affiliates in China and some Chinese web developers have purchased our "Agency" license in order to resell our plugins under their own brand. It will be interesting to see whether this makes a difference, as China has been the only major country where our sales have not grown organically.
It's Time to Start Selling Worldwide!
As you can see, it's easy to get started with selling your WordPress themes and plugins to a global market – but harder to get all the details right.
Use the tips in this article to avoid the pitfalls and ensure your products are easy to purchase regardless of your users' location. WordPress is a global industry and international sales are an opportunity to grow your success, not a barrier.