In most cases, it's harder to attract a new customer than retain an existing one. However, if you're going to grow your WordPress agency, you'll need a steady influx of fresh clients.
Fortunately, "hard" doesn't mean "impossible." By making a few simple changes to your agency website, you should have no problems landing new clients and boosting that all-important bottom line.
In this post, we'll discuss why customer acquisition is vital to your agency's success. We'll then share five of our favorite strategies for attracting new clients. Let's get started!
An introduction to client acquisition (and why it's vital)
Customer acquisition is the process of bringing new clients onboard. If you're going to grow your business, it's important to constantly attract new leads and encourage them to convert.
After all, acquiring new clients is the key to making more sales, which increases your profit margins. Once you've secured a new customer, there may even be opportunities to cross-sell and upsell them, which can generate your agency additional revenue.
What's more, the value of a new customer isn't restricted to just sales. When you land new clients, they may recommend you to their contacts, or supply positive reviews and testimonials that you can feature on your website. With their fresh perspective, newcomers may even provide suggestions and feedback that you can use to improve your business.
It's also worth noting that even if you offer a five star service, it's natural to lose some customers over time. Your clients may move into different industries, or scale back their operations so they can no longer afford your services.
By securing a steady stream of new business, you can insulate your agency against natural fluctuations in your customer base. This increases the odds that you'll remain profitable, even if you lose the occasional customer along the way.
How to land new clients for your WordPress agency (5 key tips)
As a WordPress agency, it can feel like you're facing enormous amounts of competition and a seemingly endless supply of people willing to undercut you. Attracting new clients may be a challenge, but with the right tools, techniques, and attitude, it's possible to do so. Here are five ways you can increase your customer base and your profits.
1. Create an eye-catching portfolio
First and foremost, your previous and current customers can help you land new clients. A beautiful portfolio can be an invaluable resource for potential new customers who want to get a feel for your agency fast.
A well-stocked portfolio helps these busy website owners evaluate at a glance whether you might be a good fit for their businesses: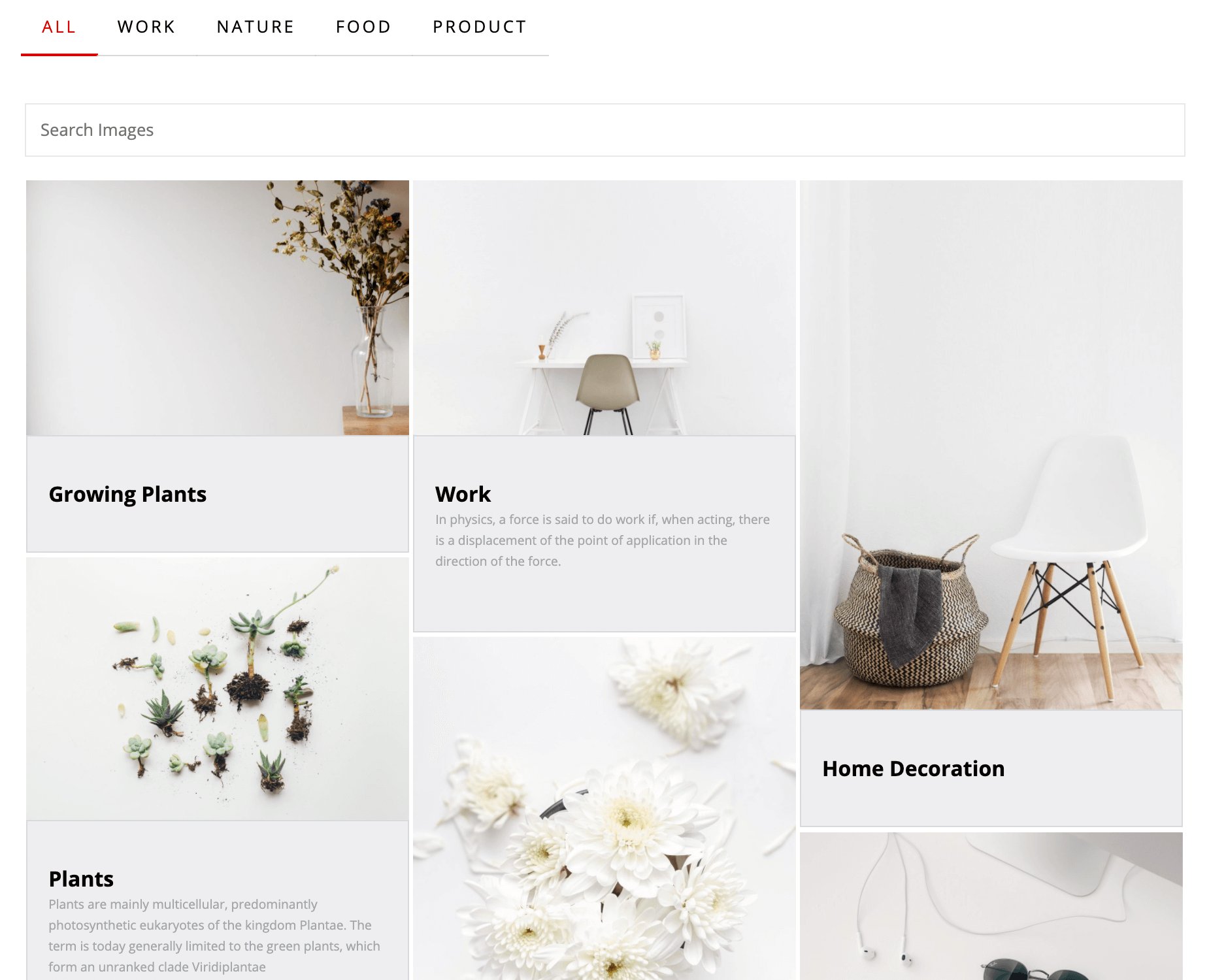 If a potential lead likes what they see, they might decide to dig a little deeper and learn more about your business.
You can showcase your previous work using a plugin such as Portfolio Gallery. This tool enables you to quickly and easily create a fully-responsive portfolio, complete with filters and a choice of layouts.
After activating the plugin, navigate to Portfolio Gallery > Filters. You can then create all the filters that you want to use with your portfolio. This can help visitors locate similar projects that you've completed for previous clients:

Next, navigate to Portfolio Gallery > Add New Gallery. You can then upload all the images that you want to feature as part of your portfolio: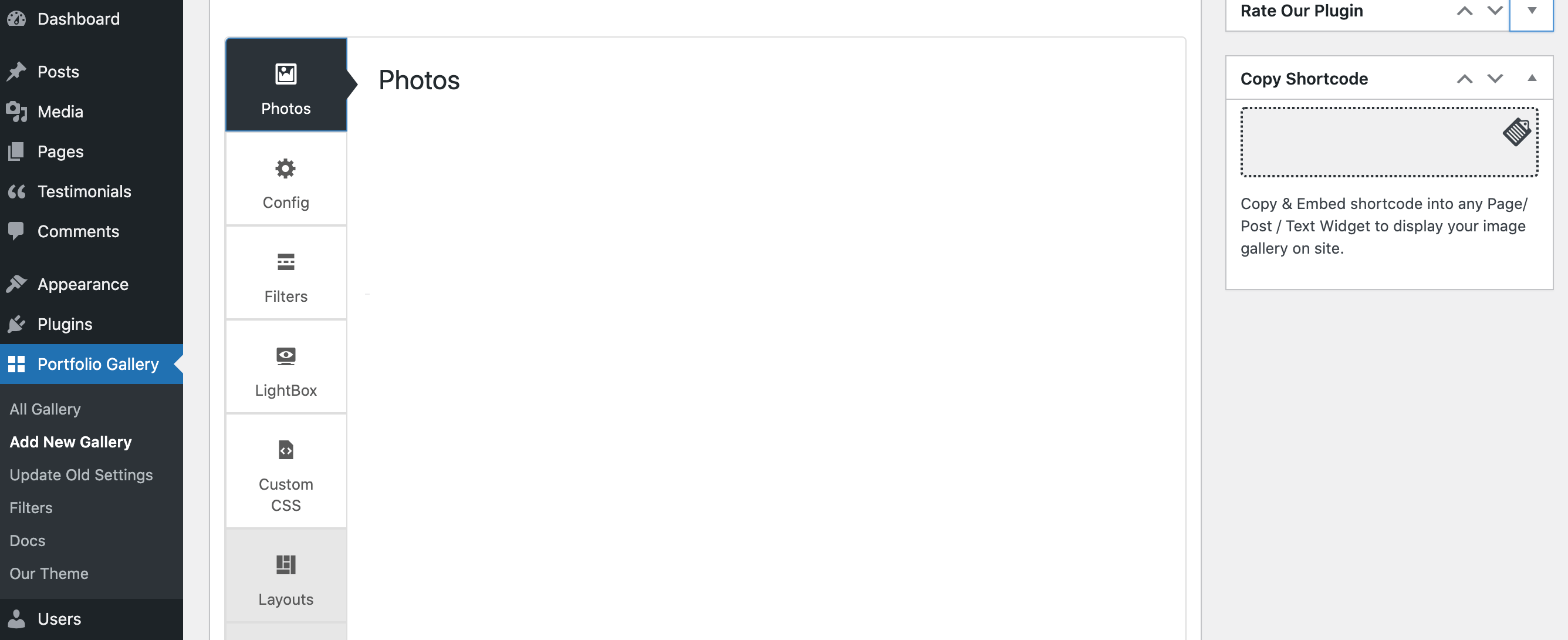 After uploading your images, copy the provided shortcode. You can then navigate to the page or post where you want to feature this portfolio, and paste the shortcode into the desired spot.
2. Publish engaging customer testimonials and case studies
Case studies and customer testimonials can provide potential customers with an insight into your working processes. This gives them a taste of what it might be like to work with you.
To help secure these testimonials, it helps to approach your clients at a time when their behavior indicates that they're happy with the customer experience. For example, you might request a review after they've just renewed their contract. You might also offer an incentive for featuring in your latest case study. However you secure these reviews, it's important to ensure that you have permission to publish them.
After collecting this information, you can publish it using a plugin such as Strong Testimonials. Once you've activated this tool, navigate to Testimonials > Add New: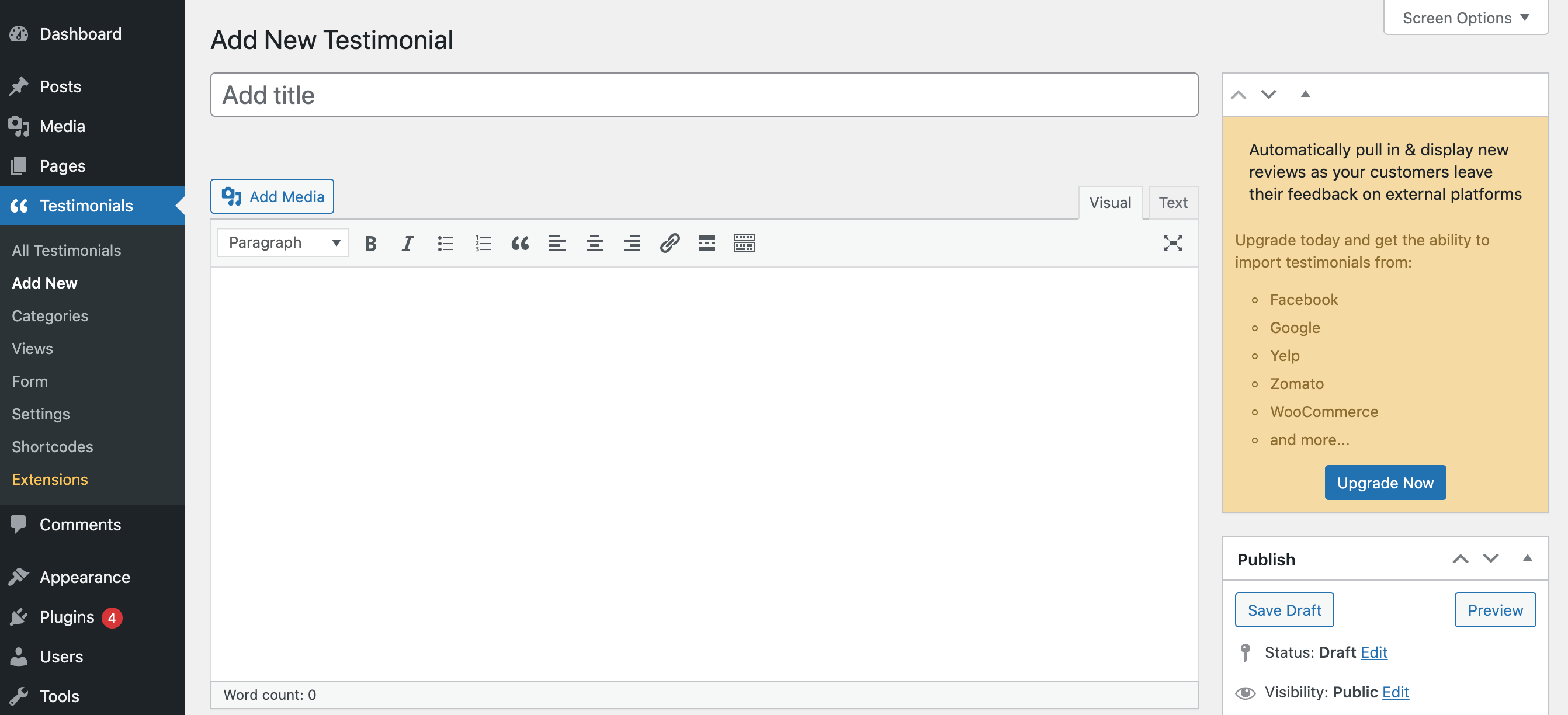 You can then create the main body text for your testimonial using the standard WordPress editor. Once you're happy with the content, you can scroll down to the Client Details section and enter all of the client's information.
3. Invest in Search Engine Optimization (SEO)
Over 53 percent of all web traffic comes from organic search, and over 28 percent of Google users click on the first organic result. If you can climb the search engine rankings, then you should see an increase in traffic. More traffic means more potential conversions.
Search Engine Optimization (SEO) is key to improving your position in search results. While SEO is a huge topic, we always recommend starting with keyword research. This is where you identify words people use when searching for content that's related to your agency website.
If you improve your rankings for these terms, you'll increase your chances of connecting with potential customers who are interested in exactly the content you have to offer. You can perform keyword research using a tool such as SEMrush's Keyword Overview or Keyword Magic: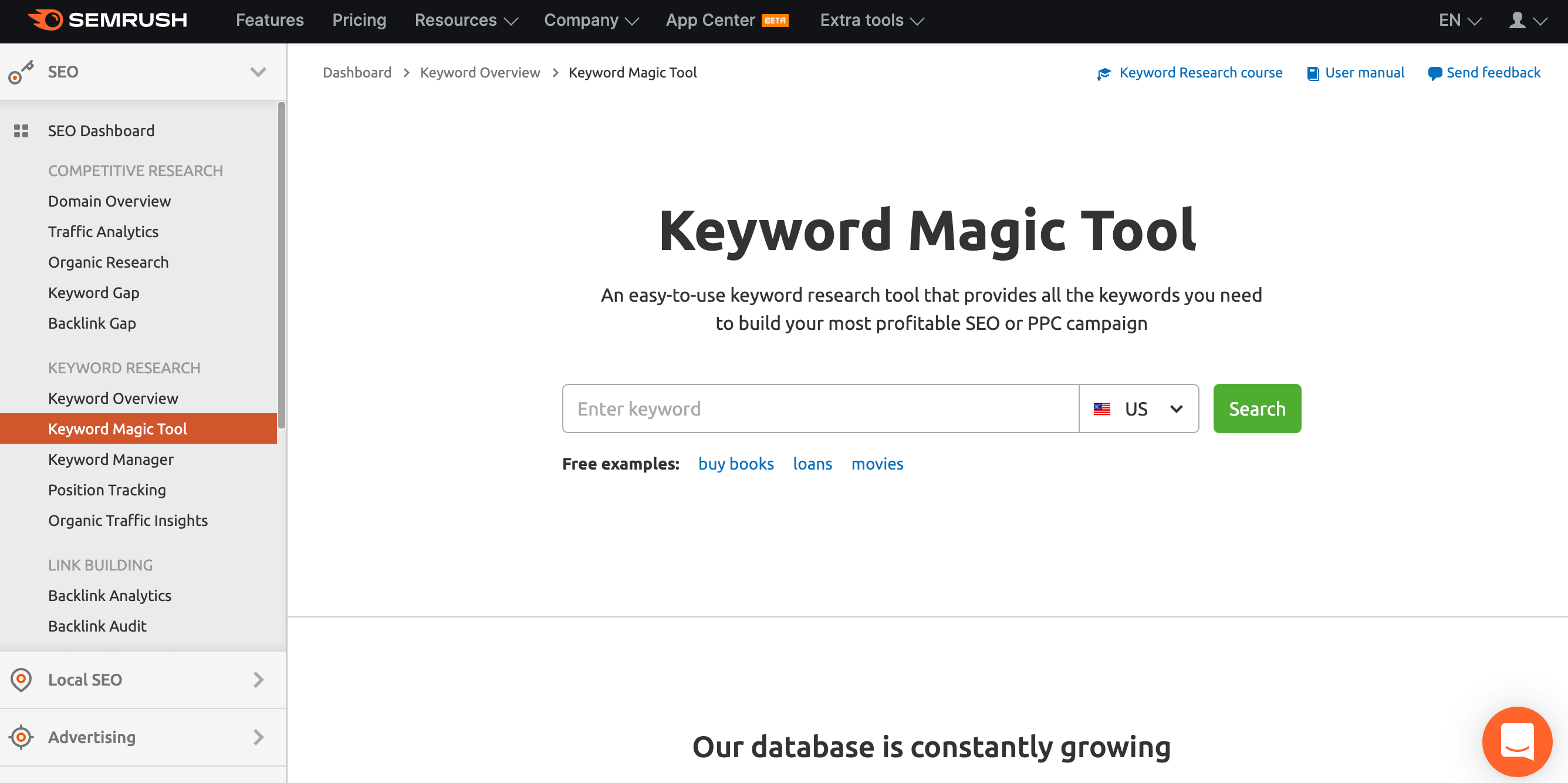 In most cases, it's a smart idea to target highly-specific keywords that have low competition and decent search volume. Once you've settled on some keywords, you can monitor your ranking for those terms: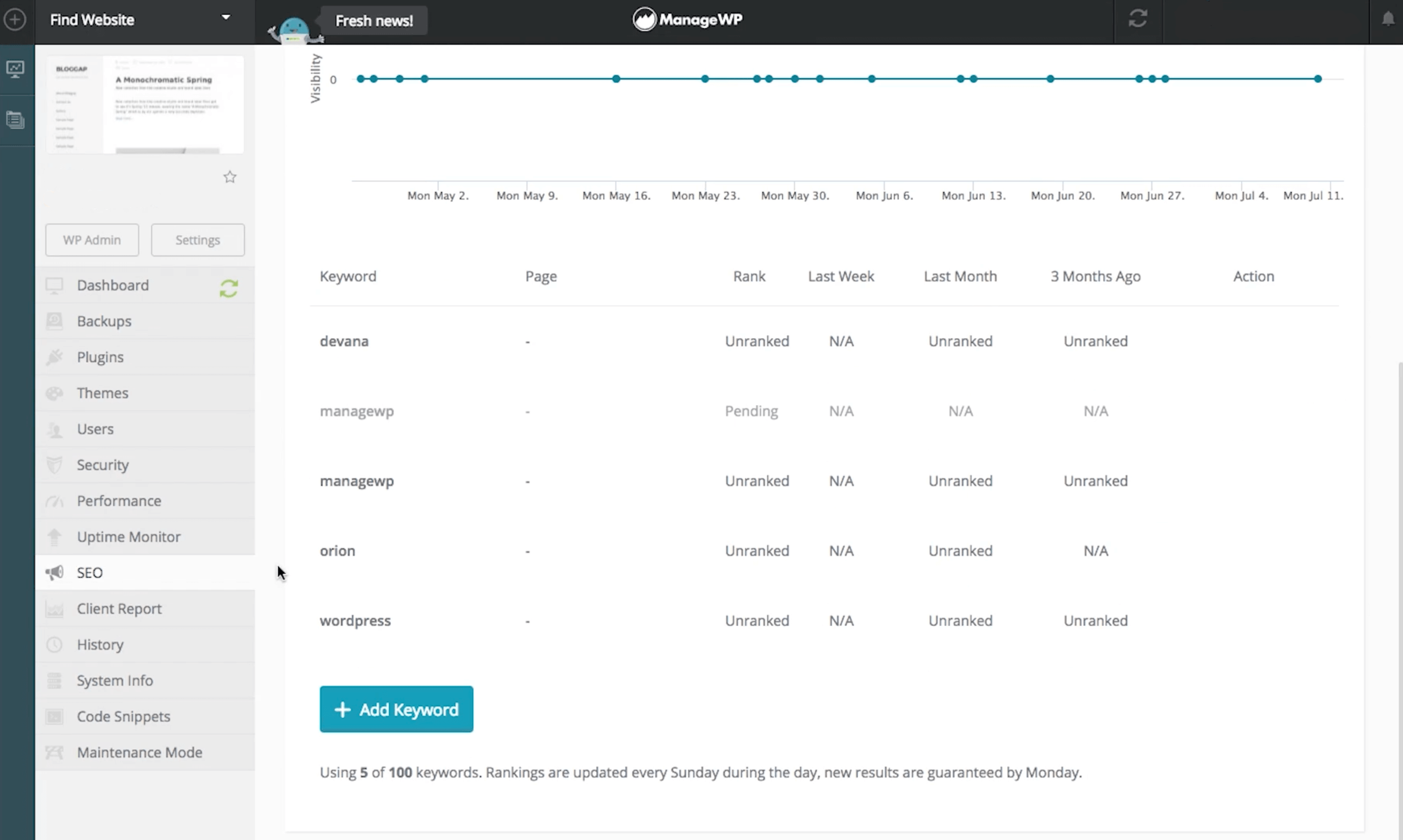 You can also use these SEO ranking tools to spy on your competitors. WordPress management and maintenance services is a competitive industry. If you're going to land new clients, it helps to get an SEO edge over the competition.
4. Offer a complete WordPress maintenance service
Wherever possible, most customers prefer to get everything they need from a single provider rather than from multiple parties. If you can offer a complete WordPress maintenance and management service, customers should be more likely to opt for your agency over one that only provides some of the items on their wishlists.
If you're going to offer potential customers the complete package, it helps to have a robust website management platform. ManageWP has all the features you need to manage a client site, including regular backups and uptime monitoring, plus security and performance checks: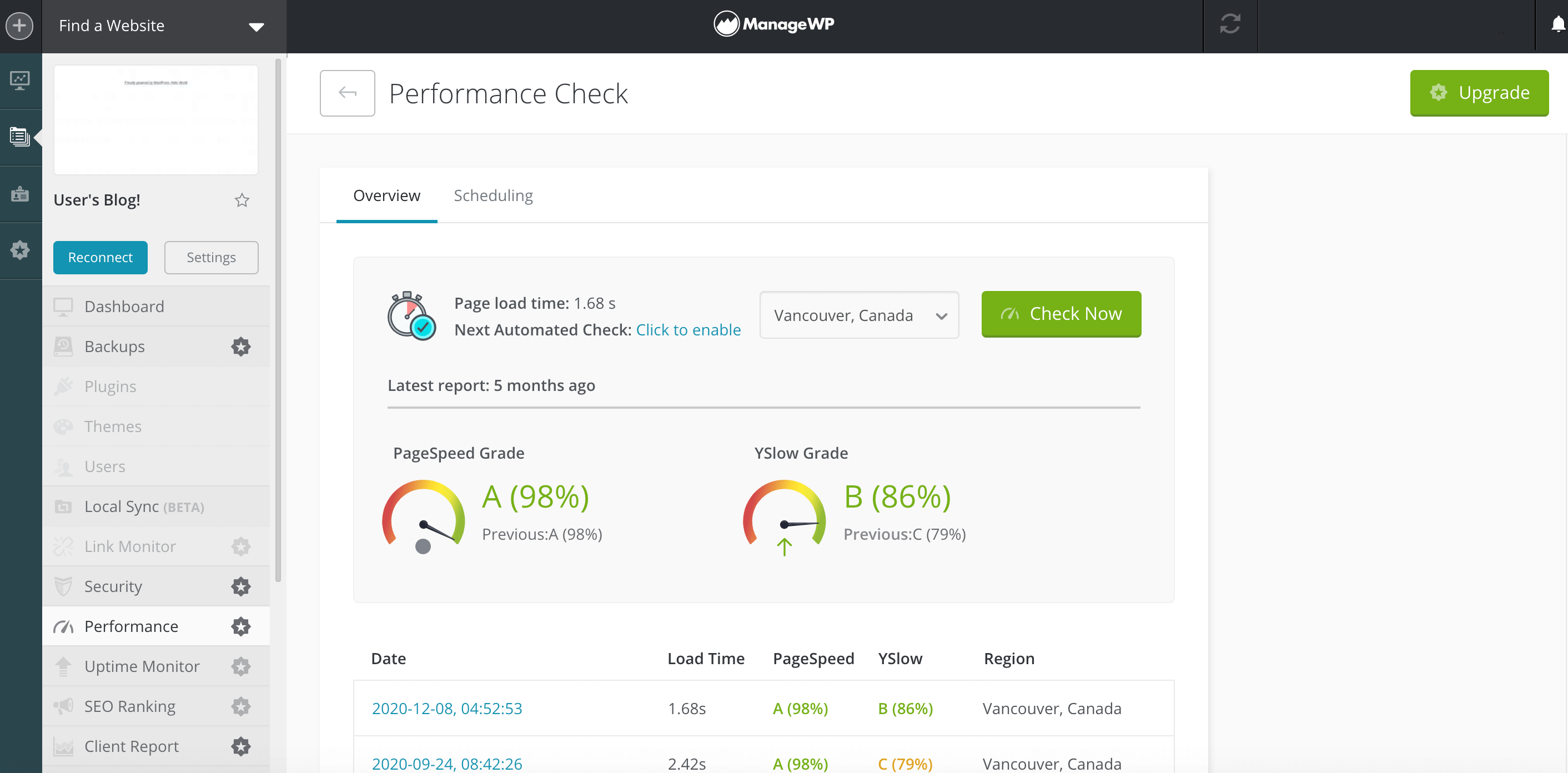 Even better, you can use ManageWP to automate many of these features. By taking advantage of its scheduling functionality, you can automate many of the most common website management tasks.
This puts you in a strong position to offer a 24/7, end-to-end maintenance and management service with minimum hassle. In other words, ManageWP can be a way to land new clients while also minimizing your workload.
5. Network at in-person events
Many agencies get the majority of their business via their websites. However, you shouldn't overlook the power of in-person events. These often represent a unique opportunity to network, and personally introduce yourself to potential new clients.
If you're not sure where to start, many areas have meetups and networking groups for local businesses. There are also specialist conferences where you can connect with hundreds of potential new clients, while also learning new skills and techniques.
We particularly recommend conferences that target online businesses owners and entrepreneurs. Speakers will often put attendees in the perfect frame of mind for your sales pitch, by reminding them about the power of an engaging website.
Similarly, you may get positive results by attending WordCamps. As conferences dedicated entirely to WordPress, these are the perfect places to connect with people who are interested in learning more about the platform. This often includes website owners who will be eager to enlist the help of an experienced WordPress agency.
To maximize your Return On Investment (ROI), we'd suggest trying to find groups that represent your target audience as closely as possible. For example, if you specialize in managing hospitality websites, you might attend an event that caters to the local food and drink industry.
Conclusion
Finding new clients is one of the most difficult tasks facing your agency, but it's also vital to your long-term success. Without a steady stream of new sign-ups, you'll likely struggle to grow your business, and may even experience decreasing profits.
Let's quickly recap our five top tips for how to land new clients:
Do you still have questions about how to land new clients for your WordPress agency? Ask us in the comments section below!
Image credit: Unsplash.