Repeat customers are vital for running a successful business. However, it's easy to become complacent and let these relationships stagnate. If you take your existing WordPress customers for granted, you could be leaving money on the table.
While it's exciting to secure a brand-new client, it's often easier to sell to people you already know. By leveraging an existing relationship, you can suggest the perfect product or service, at the exact moment the customer needs it most. This can maximize your chances of a successful sale and have a huge impact on your bottom line.
In this article, we'll look at why your existing WordPress customers may be your biggest sales opportunity. We'll then share five proven methods of selling additional services to them. Let's get started!
Why it's beneficial to sell services to your existing WordPress customers
Selling to your existing customers can be an effective way to boost your bottom line by maximizing your Return On Investment (ROI). Acquiring a new client requires time and effort, and keeping that client happy is an ongoing investment.
By upselling and cross-selling to your existing WordPress customers, you can maximize your revenue from the investment you've already made in that client. This can have a positive impact on your bottom line.
Selling to existing customers is also typically easier than converting new prospects. Since you already have a relationship with that customer, you can eliminate many of the costs associated with securing a sale. This includes advertising, establishing your reputation as an industry leader, and marketing your services.
An existing WordPress customer is already aware of your brand and the quality of the products or services you provide. This can significantly reduce the costs associated with securing the sale, particularly marketing costs. In some cases, selling additional services may be as simple as recommending them to the customer.
An existing customer is already familiar with your brand, but you're also familiar with their website. You can leverage this knowledge to recommend additional services that your client actually needs. This enables you to create a compelling, persuasive sales pitch, and maximize your chances of closing the sale.
It can also be an opportunity to demonstrate a deep understanding of the customer's needs. If you suggest the perfect solution to whatever issue they're currently experiencing, they're likely to view this as quality customer care. This is far more persuasive than an aggressive sales pitch. Additionally, it can help strengthen your reputation as a company that values its customers.
How to sell more to your existing WordPress customers (5 key tips)
By upselling and cross-selling, you can provide a better customer experience while also maximizing your ROI. Here are five ways to convince your existing WordPress customers to spend more on your business.
1. Position related products and services together on your website
Cross-selling is an established sales technique. Brick-and-mortar stores often place related products together in an attempt to drive sales, and the digital world is no different.
For instance, if you view any product on Amazon, the e-commerce giant will recommend some related items: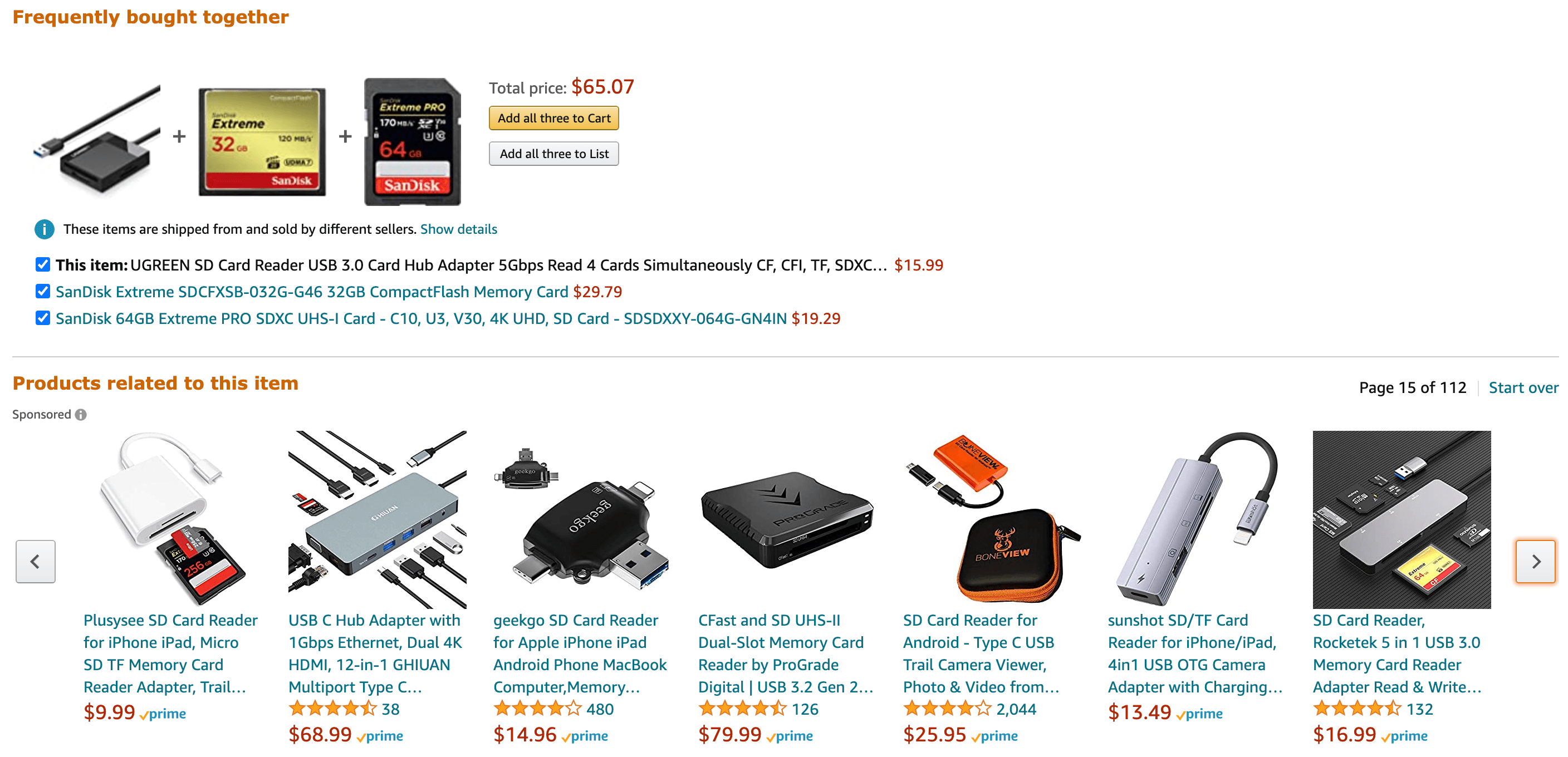 Cross-selling is such an effective technique, it's built into the popular e-commerce plugin, WooCommerce. It recommends related products to your customers on your product pages by default: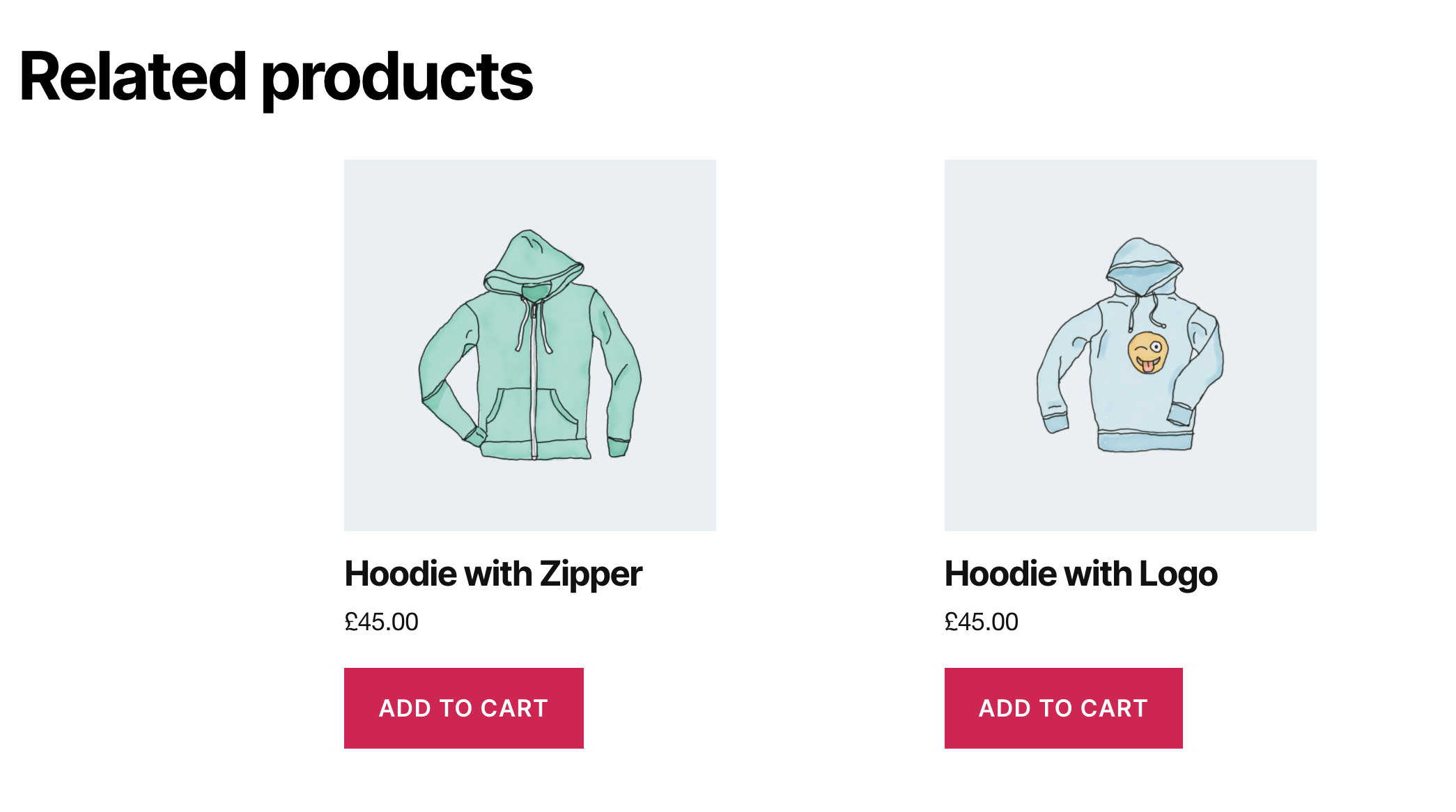 A common way to incorporate this strategy into your WordPress-related business would be to offer website maintenance as an add-on to your existing development services. This might include managing WordPress updates, creating site backups, monitoring client sites for downtime, and other recurring tasks.
Other popular related services could include content creation, malware removal, Search Engine Optimization (SEO), and more.
2. Consider offering a package deal
Everyone loves a bargain. You can appeal to budget-savvy clients by bundling related services into package deals. This offers the client good value for their money, plus the convenience of addressing multiple needs with a single purchase.
Package deals can also encourage customers to pay for services they wouldn't necessarily purchase as stand-alone options. For example, a client may want to drive more traffic to their site via SEO.
You could simply sell the customer on your SEO services. Alternatively, you might tempt them with a package deal that includes your SEO services, plus performance optimization and content creation (which can also help boost organic traffic).
When creating your package deals, it may help to look for automation opportunities. By scheduling common website management tasks, you can create service bundles that provide maximum value to your customers, but require little additional effort on your part. This helps you maximize your profits while minimizing your workload.
3. Stay in close contact with your customers
After completing a sale, it's important to stay in close contact with your clients. This isn't just quality service. It's also essential for understanding your customers. When you have insight into their needs, you're in a better position to identify potential upsell and cross-sell opportunities.
There are many ways to improve client communications. If you're currently working remotely due to COVID-19 restrictions, there are also ways to better manage your communications while working from home.
However, communication is most effective when it's regular and reliable. For the best results, we recommend providing your clients with monthly client reports. These are documents containing the tangible results of every action you've performed for your client: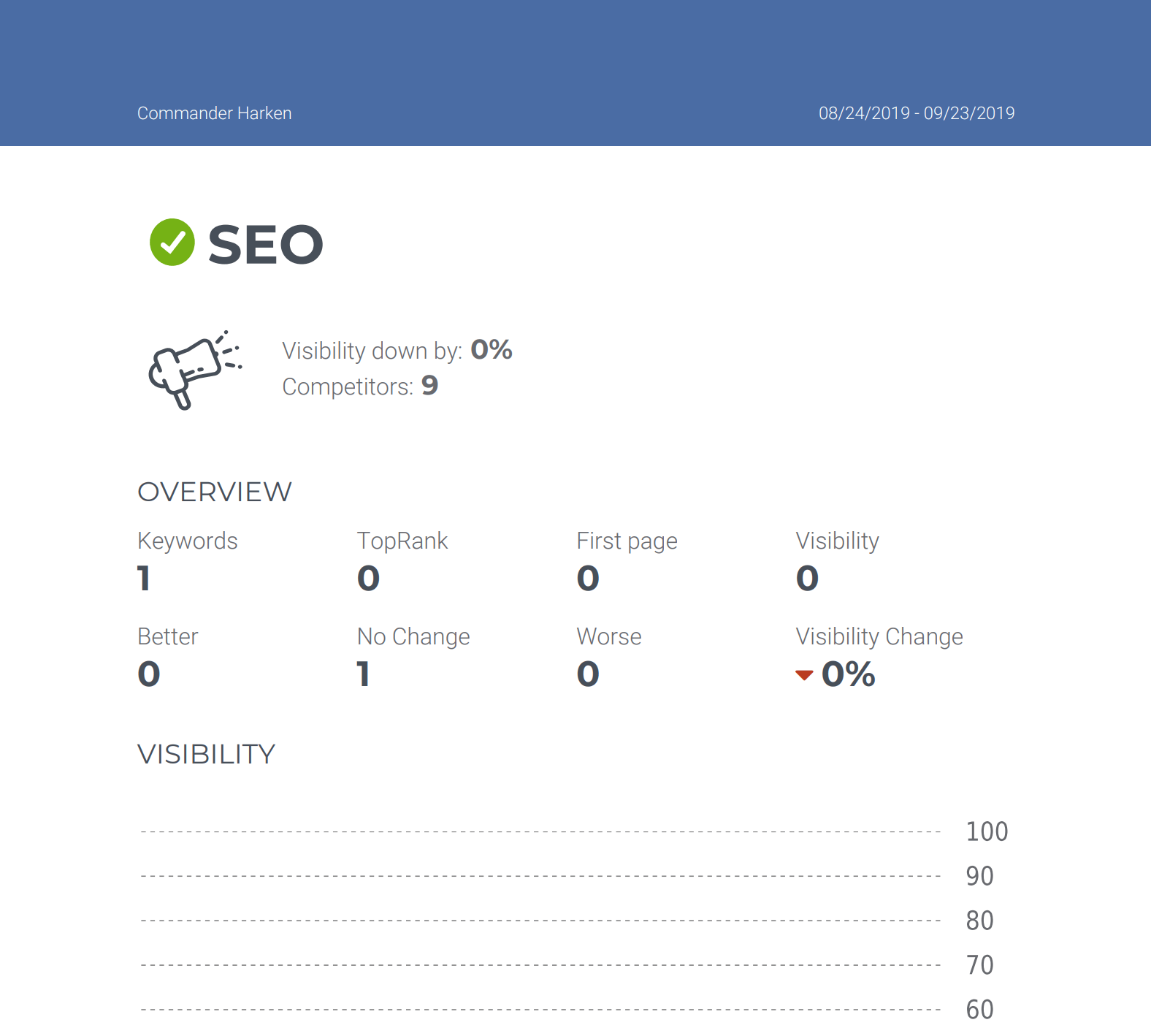 Client reports can serve as a regular, scheduled check-in where you discuss what's working as well as what isn't. Drawing attention to weaker points in your client reports may feel counterproductive. However, this can be the ideal opportunity to suggest exactly the product or service that can help the client address this gap. This clearly communicates that you care about the client's results, while also maximizing your own sales.
As a dedicated WordPress agency that always goes the extra mile, these reports also ensure your clients appreciate all your hard work. This puts you in a strong position to sell them additional products and services in the future.
If you're using ManageWP, you can generate and deliver client reports automatically. This helps you maintain regular contact with your customers without requiring any day-to-day manual intervention from you.
4. Keep your offers fresh and interesting
As your business grows, you may find opportunities to change up your offerings. For instance, as you gain more experience, you'll often identify which of your services customers respond most positively to.
You may also discover that some services are less popular amongst your established customer base. By providing more of what your audience likes, you can maximize your chances of securing additional sales.
Another important practice is to stay on top of the latest developments in the industry. This will position you to keep up with changes to the WordPress platform, new plugins and themes, and other factors that may impact how you work and what services you're able to provide customers.
Alternatively, you may not necessarily need to add or retire specific products or services. The way you present your offerings can drastically impact their popularity as well. Sometimes, updating your marketing and branding may be all that's required to increase your appeal to existing WordPress customers.
All that said, you don't want to change things up too often to the point where customers become confused or don't know what to expect from you. Try assessing your offers quarterly. If there are gaps in your services that you think you could fill, consider implementing new offers. However, if your existing ones are doing well, avoid making adjustments that could potentially lose clients.
By regularly updating your offerings, you can present yourself as a dynamic, rapidly-evolving WordPress maintenance business. This can help keep your company at the forefront of your customer's minds, and ensure you're always their go-to company for WordPress management.
5. Create a loyalty program
It's easier to sell to existing customers when they feel appreciated. There are several ways to make your clients feel special, including creating a loyalty program.
With a loyalty program, customers typically receive 'points' every time they spend money with your business. This might involve renewing their contract, upgrading their package, or purchasing additional services.
Once the customer earns a certain number of points, they receive a reward such as a discount or a freebie. This can provide a powerful incentive to spend more money with your business, rather than spreading their purchases across multiple companies.
Conclusion
When chasing potential new clients, it's easy to overlook your existing WordPress customers. However, if you're not regularly upselling or cross-selling to your customer base, you could be missing out on valuable additional sales.
To maximize the value of your current customer base, you can try:
Positioning related products and services together on your website.
Offering package deals that include multiple products or services.
Staying in close contact with your customers.
Keeping your offers fresh and interesting.
Creating a loyalty program.
Do you have any questions about selling more to your existing WordPress customers? Ask away in the comments section below!
Image credit: Unsplash.