Offering your clients website maintenance as part of your business gives you a complete new set of opportunities. While 5-20% is a probability of selling to a new prospect, 60-70% is a probability of selling to an existing customer. (Source) According to our 2016 WordPress Website Maintenance Survey 92.5% of ManageWP users offer website maintenance as a service. These businesses have monthly recurring revenue and churn as very important metrics, but it's not possible to discuss these metrics without thinking about how to provide top-notch support.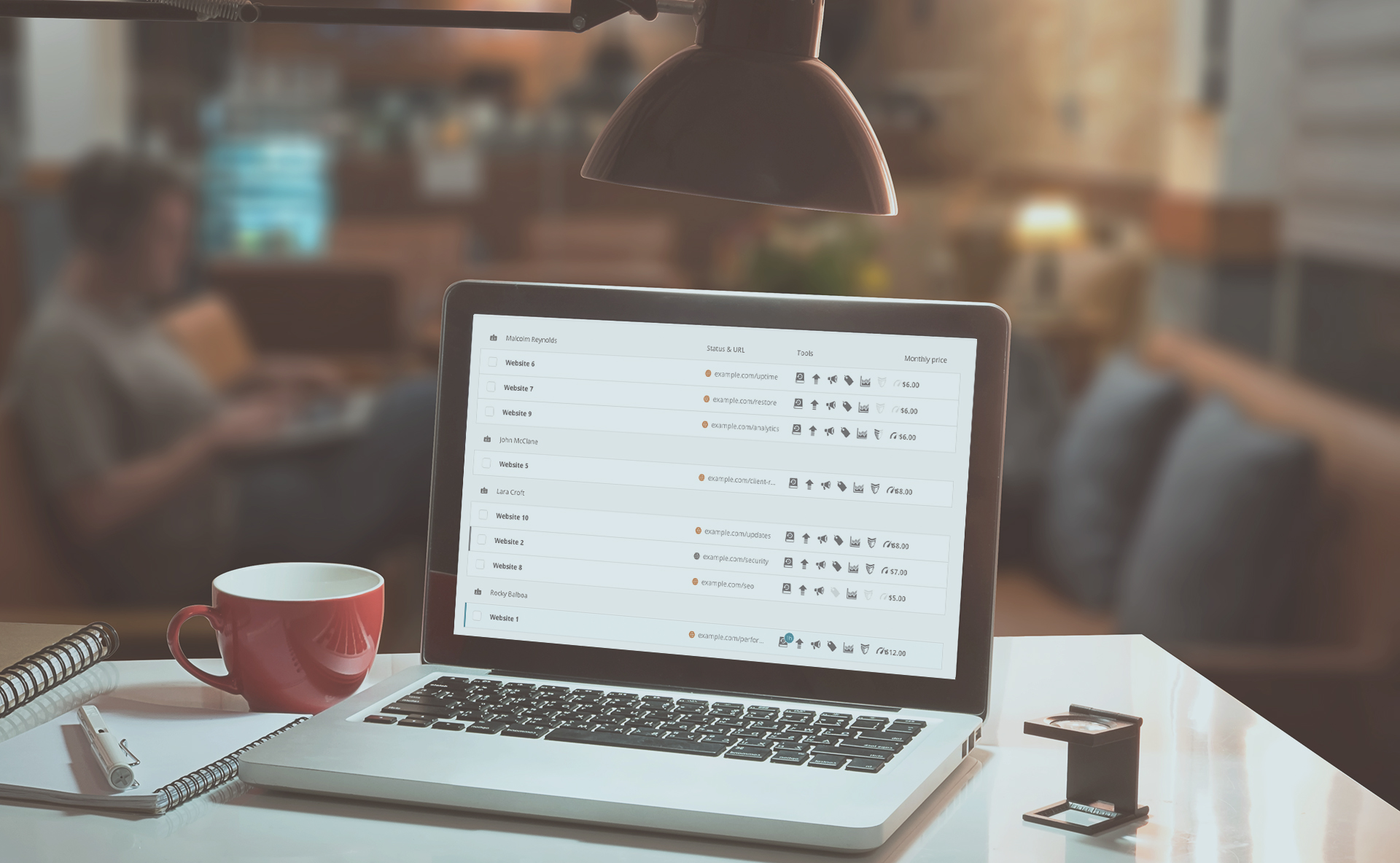 As someone who has worked the past 5 years in customer happiness I know how important it is to make sure that your clients feel that they are being looked after. It's the key to any successful customer centric business. As a client myself, I treasure feeling supported by a competent team when I sign up for any service. In my job I work every day on improving and maintaining our client relationships. Here are my top tips on how to provide support with our set of tools, so that your clients get the best possible service from you.
Organize your clients
Let's start by how to organize your clients.
Through ManageWP Clients tab you can have the complete overview of all your clients, including websites, which are assigned to each one of them, available updates, previously created client reports, add-ons which are turned on, expected monthly price and client information.
My personal choice is to organize websites with tags per workflow (Clean WordPress, Demo, Development, Testing, Live, etc.) and assign a client to each website (I assign myself to my personal sites).
Provide support to your clients
Organizing your clients is the first step to providing great support, but you also need the right tools to offer support to your clients.
White Label is very popular because it gives you the option to rebrand the Worker plugin. With the same tool, you can prevent others to update plugins and themes and ensure that you are the only one having the control over the website backend (for security reasons). Beside that, you can add a support page to your WP admin dashboard, so your clients can get in touch with you directly through the contact form.
I always recommend creating a separate mailbox for providing support (e.g. help@mywebagencyname.com), so you can connect that specific mailbox to your ticketing application (depending on the number of mail tickets and clients you have, you can decide to use some CRM and adjust your workflow accordingly). Even if you decide to provide support from your mail client directly, you can set specific filters/labels and have the full control over your communication flow.
Automate your workflow
In order for your clients to be happy you need to be on top of things for them, what better way to do that than to automate your workflow.
Almost all users from our survey offer updates (97.87%) and backups (93.62%) to their clients, with security being a close third (85.11%) and uptime monitoring a distant fourth (63.83%). In the last quarter of 2016 we've been working hard on automatization of your workflow, so now beside the incremental Backups and Uptime Monitoring, you can schedule Performance and Security scans on your sites.
In order to be ready to react immediately, you can set up Product Digest and Event Notifications, in case something goes wrong, you will be the first one to know.
When thinking about your workflow, bear in mind that having multiple tiers showed to be more profitable than having just one, and you can find more about offering different tiers in our blog post Insights That Can Help You Improve Your Website Maintenance Business.
Make your work visible
Some of your clients might understand SEO and analytics, some might not, either way it's up to you to track these numbers and present them in a coherent and understandable manner to your clients.
You can connect Google Analytics to your ManageWP account and track the weekly and monthly trends for your websites. If you work on website optimization, you can follow how your work affects analytic numbers through time.
SEO Ranking add-on offers you the option to track desired keyword ranks for your website for the past three months, shows you who are the main competitors and what is your visibility score.
Numbers without the context can be useless and that's where Client Reports and your expertise come into place. Client reports allow you to create a PDF report (automatically or on demand), include all work that you have done and download it or send it to your client directly. You can customize your client report with markdown language. This is the place where you will connect all the dots and showcase your work.
Grow your team and your business
As your business grows, you may need other people involved in the flow. Thanks to our Collaborate add-on you can share your ManageWP dashboard with your teammates and clients. You are also able to choose the specific level of privileges that you can grant to them.
Most of our users use Slack as part of their everyday workflow, so that's the reason why we created the Slack integration for Event Notifications. You can say goodbye to SMS and email notifications and sleep tight knowing that someone from your team is always taking care of your clients.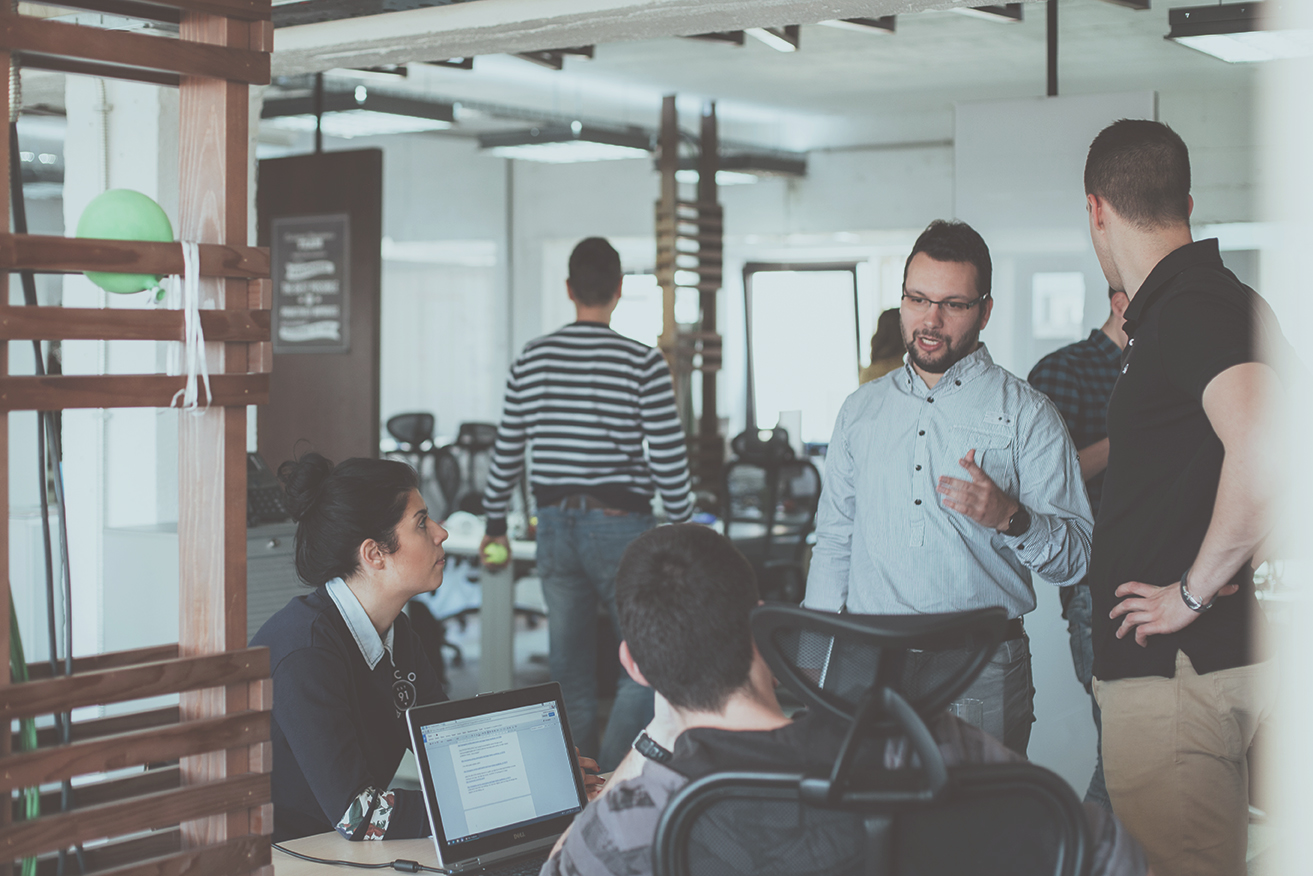 Conclusion
Have a go and try using some of the tools to up your game with your clients. Also, please share with us how you use our tools, and what has worked well for you in the past. We love hearing back from our readers and users, and sharing tips.